1.
Pedestal of Bismarck Monument (1946)
View of the empty pedestal of the Bismarck monument on the former Siegesallee in the Tiergarten.
Berlin, 1946. Print from original negative.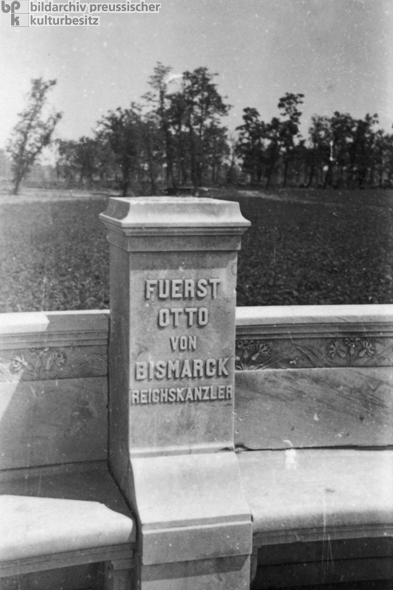 2.
Monument to Friedrich Wilhelm III (1947)
View of the largely intact monument to Frederick Wilhelm III (1770-1840), King of Prussia. It was constructed in 1849 by Friedrich Drake (1805-1882) and erected in the Tiergarten near the Luiseninsel....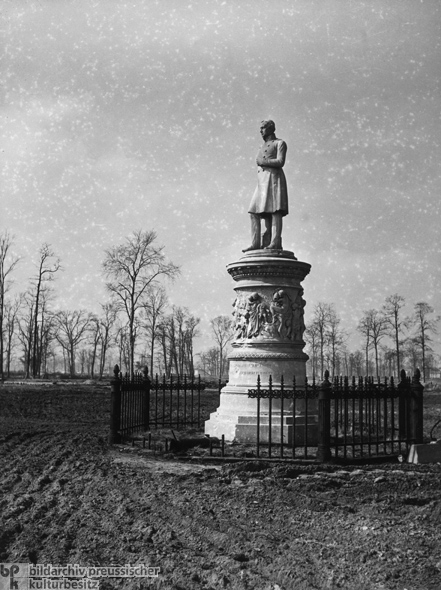 3.
The Shell House on Landwehrkanal (1946)
This photograph shows the remains of the Shell House on Landwehr Canal. It was built between 1930 and 1932 for the Rhenania Mineral Oil Works of Hamburg, a subsidiary of the Shell Company.
Berlin,....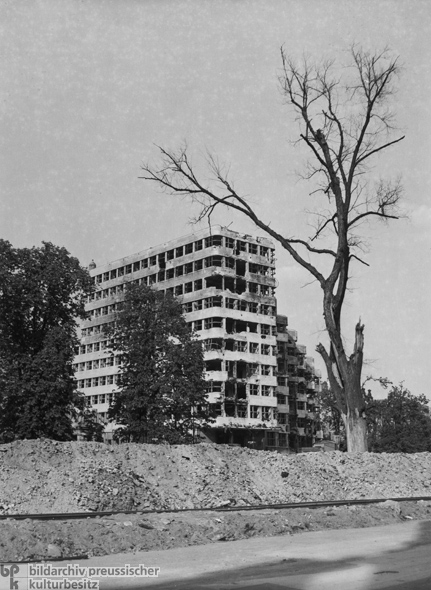 4.
Bison and Amazon on Horseback (1947)
View of Rudolf Siemering's (1835-1905) sculpture Bison (1902) and Louis Tuaillon's (1862-1919) Amazon on Horseback (1895) in the plowed Tiergarten. The ruins of apartment buildings....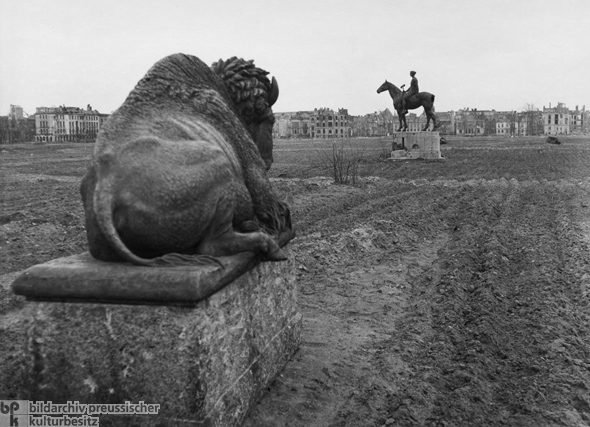 5.
The French Cathedral on Gendarmenmarkt (1946)
View of the tambour with the damaged cupola of the French Cathedral on the Gendarmenmarkt. The cathedral was built between 1701 and 1705 and served as a place of worship for emigrant Huguenots in....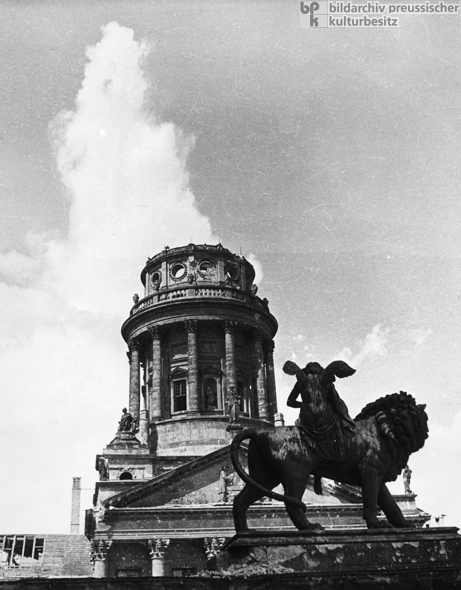 6.
The Ruins of the Anhalter Bahnhof [train station] (1962)
This photograph shows the north side of the Anhalter train station on Askanischen Platz in Berlin, near Potsdamer Platz. The "Anhalter" or "the gate in the blue distance," as it was often referred....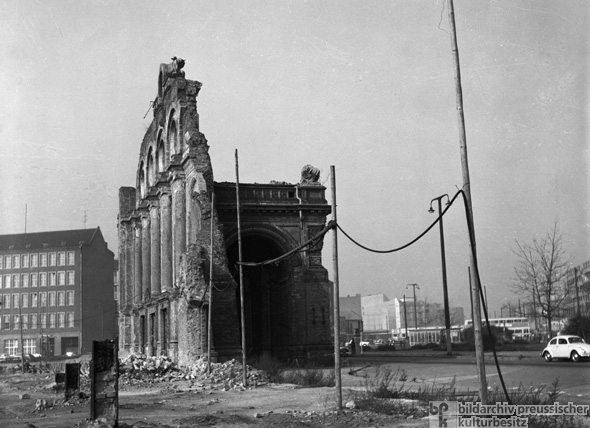 7.
The Kaiser Wilhelm Memorial Church (1953)
View of the ruins of the Kaiser Wilhelm Memorial Church on Kurfürstendamm in the Charlottenburg district of Berlin. The church was built by Kaiser Wilhelm II (1859-1941) between 1891 and 1895 in....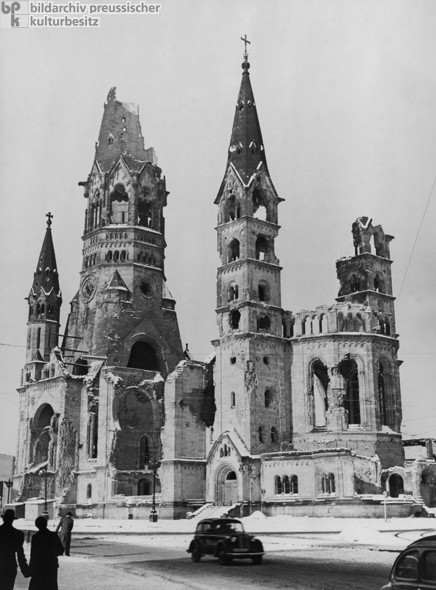 8.
Pedestal in the Tiergarten (1945)
A pedestal in the Tiergarten near Stülerstraße – one foot from the original statue is still attached to the base. Max Klein's (1847-1908) monument to writer Theodor Fontane (1908) can be seen in....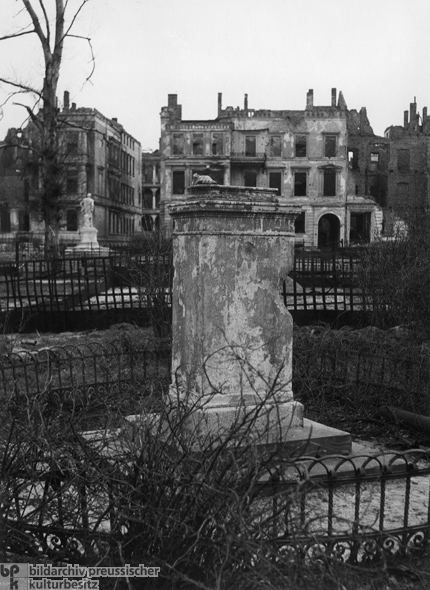 9.
The Franciscan Church (1946)
The ruins of the medieval Franciscan Church on Klosterstraße in central Berlin. The cornerstone of this monastery-church was laid in 1250; it is said to be the oldest and most beautiful example of....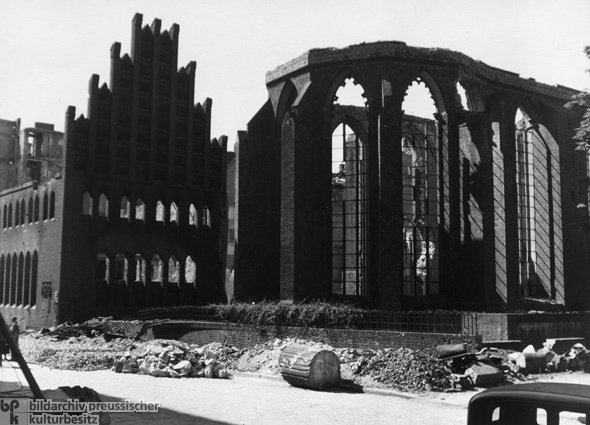 10.
The City Palace (1947)
Detail of portals by Andreas Schlüter (1664-1714) at the City Palace.
Berlin, 1947. Print from original negative.