The French Cathedral on Gendarmenmarkt (1946)
View of the tambour with the damaged cupola of the French Cathedral on the Gendarmenmarkt. The cathedral was built between 1701 and 1705 and served as a place of worship for emigrant Huguenots in Berlin. In the foreground are the ruins of the theater and Christian Friedrich Tieck's (1776-1851) sculpture of a musical genie on a lion.
Berlin, 1946. Print from original negative.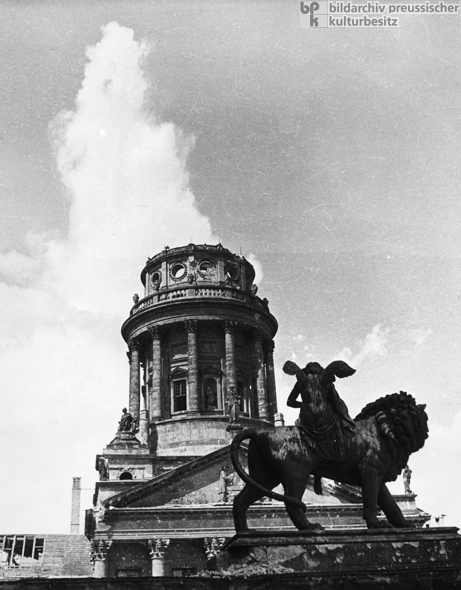 © Bildarchiv Preußischer Kulturbesitz