11.
Berlin's Central Power Station (1890)
This woodcut, based on a drawing by A. Kircher, takes us inside Berlin's central power station on Markgrafenstrasse. The shunting station can be seen at the top left. The machine room appears in....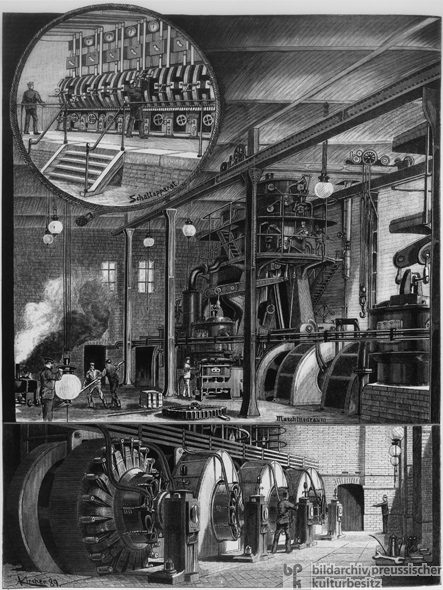 12.
Gottlieb Daimler's First Automobile (March 8, 1886)
In 1885, Gottlieb Daimler (1834-1900), together with his partner Wilhelm Maybach (1846-1929), adapted an early model of the internal combustion engine and patented what is generally recognized as....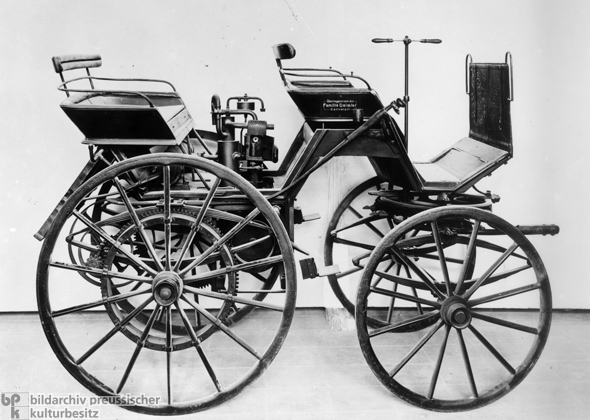 13.
Train Wreck in Alsace (September 3, 1882)
First trains and then automobiles became capable of traveling at speeds previously unheard of. Transportation accidents thus became part of everyday life and were featured prominently in media reports.....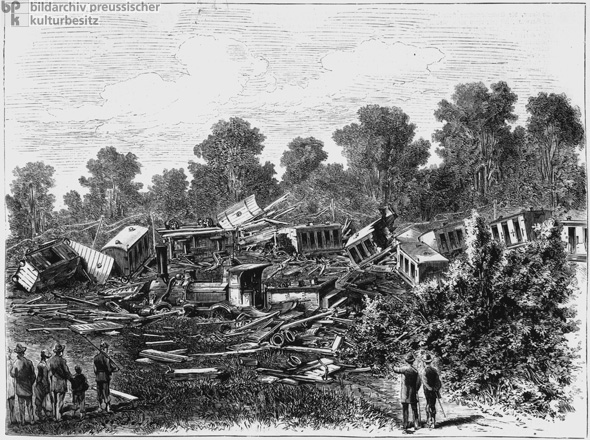 14.
Squadron of Naval Ships (1870)
A squadron of ships in the navy of the North German Confederation is shown in this woodcut based on a drawing by M. Bischoff.
15.
Germany's Second North Polar Expedition (September 11, 1870)
This photograph shows members of Germany's Second North Polar Expedition on the day they returned to Bremen harbor, concluding a harrowing voyage of discovery. The crew had embarked from that same....