1.
Kurt Tucholsky (1918)
Kurt Tucholsky (1890-1935) was one of the most brilliant and politically engaged journalists and satirists of the Weimar era. A committed anti-militarist, pacifist, and left-liberal critic of the....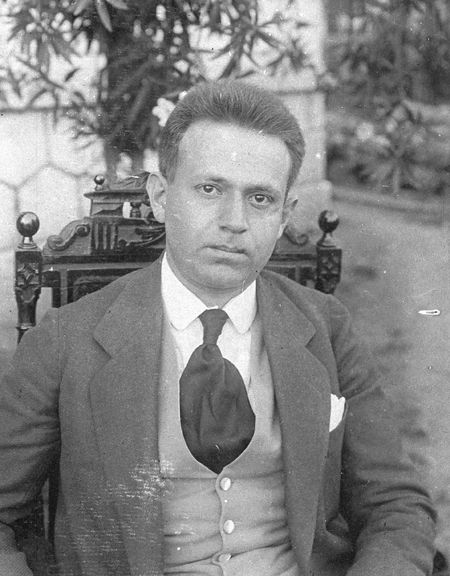 2.
Elsa Einstein with American Pacifists at a Peace Demonstration in Berlin's Lustgarten (1921)
In 1920, members of various pacifist groups established the No-More-War Action Committee to organize annual mass rallies on August 1st to commemorate the outbreak of World War I. The rallies were....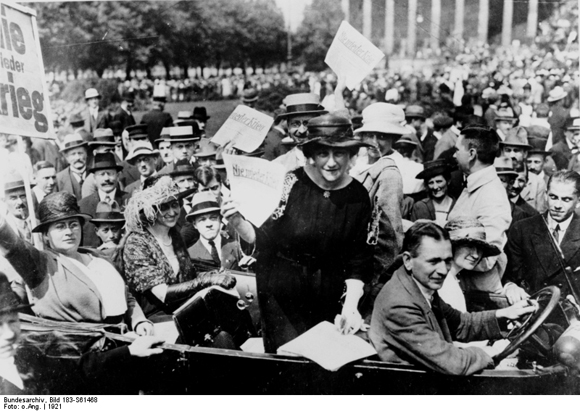 3.
The Accused in the Rathenau Trial (October 13, 1922)
The Organization Consul was a secret, ultra-nationalist, terrorist organization that was formed from elements of the Ehrhardt naval brigade [Marinebrigade Erhardt] after the brigade was dissolved....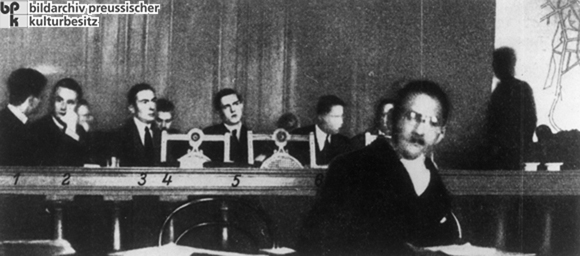 4.
Two American Women Photograph Sorbian Women in Traditional Costumes (1927)
While many German cities became hubs of modernity in the 1920s, most rural areas remained deeply rooted in their old customs and traditions. This photograph taken on Berlin's Unter den Linden shows....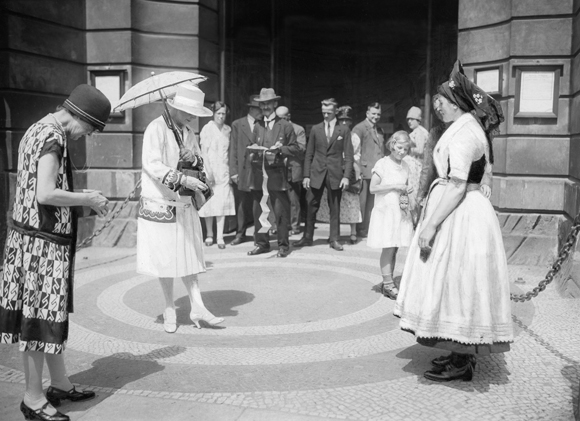 5.
Hermann Hesse (1927)
Hermann Hesse (1877-1962) became a committed and outspoken pacifist during World War I. As a result, he was harshly criticized in the conservative and right-wing press. His books, which focused on....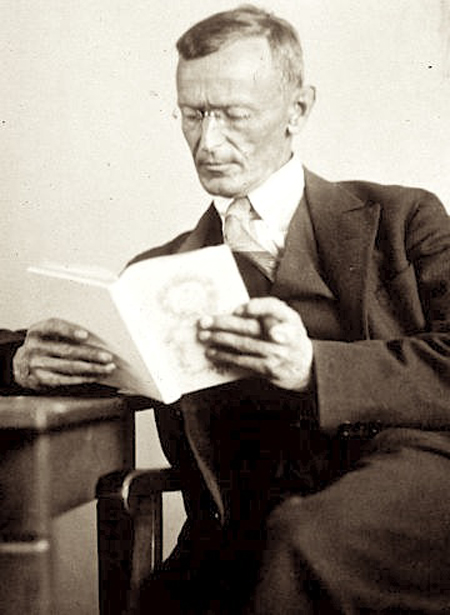 6.
Café Wien on Berlin's Kurfürstendamm, with the Kaiser Wilhelm Memorial Church [Gedächtniskirche] in the Background (1929)
The cafés of Kurfürstendamm enjoy iconic status in the history of both Berlin and the Weimar Republic. They drew a liberal, cosmopolitan, and tolerant public. Conservatives denounced them as places....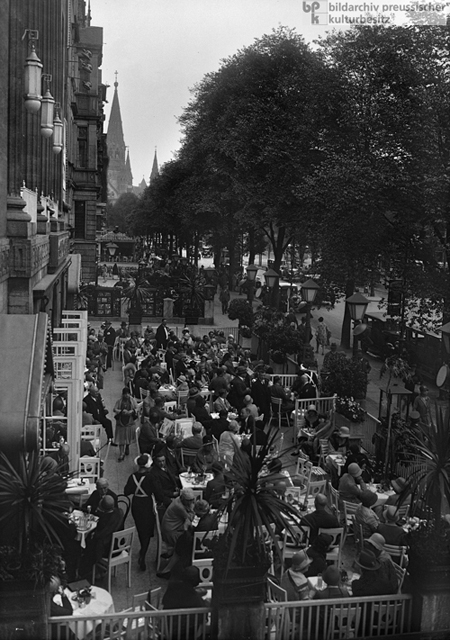 7.
The "Ad-Man" at the International Advertising Show in Berlin (1929)
Large advertising agencies such as the American firm J. Walter Thompson entered the German marketplace in the mid-1920s and ushered in a new view of advertising as a professional and systematic science.....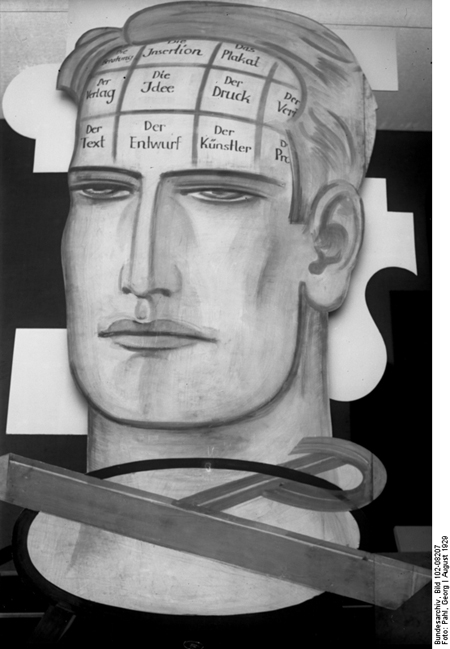 8.
Hugo Junkers and Henry Ford Greeting the Aviators of the "Bremen" (1928)
In 1928, German engineer and businessman Hugo Junkers traveled to the United States. His purpose was two-fold: first, he wanted to greet the aviators who had just made the first successful east-west....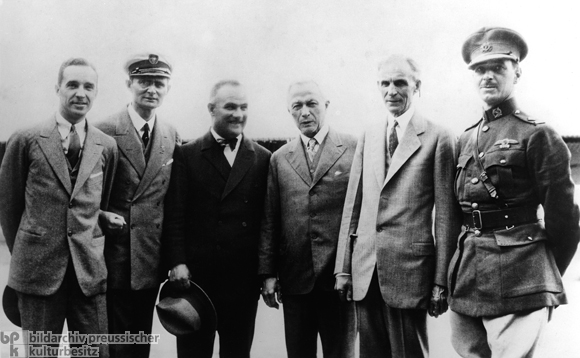 9.
Edgar J. Jung (n.d.)
Lawyer and author Edgar Julius Jung (1894-1934) was one of the intellectual leaders of the "Conservative....