1.
Willy Brandt at a Window in Erfurt (March 19, 1970)
To prepare treaties aimed at normalizing the relationship between the GDR and the Federal Republic, Chancellor Willy Brandt traveled to Erfurt (East Germany)....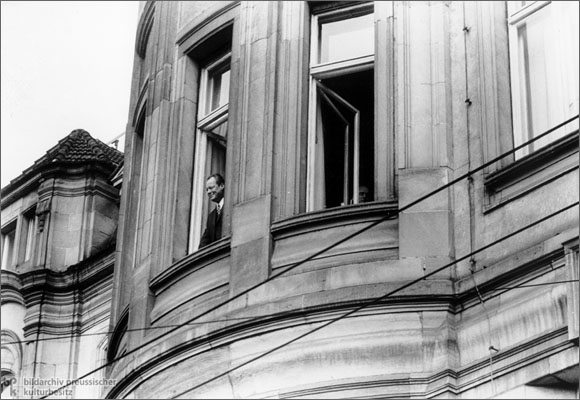 2.
GDR Citizens Wave to Willy Brandt (March 19, 1970)
Having broken through the barriers in front of the Erfurt train station, an enthusiastic crowd waves to the third floor of the Hotel Erfurter Hof, where Chancellor Willy....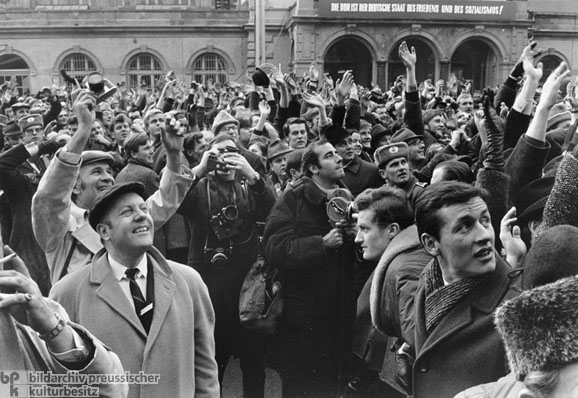 3.
Willy Brandt and Willi Stoph in Erfurt (March 19, 1970)
In his policy statement of October 28, 1969, Chancellor Willy....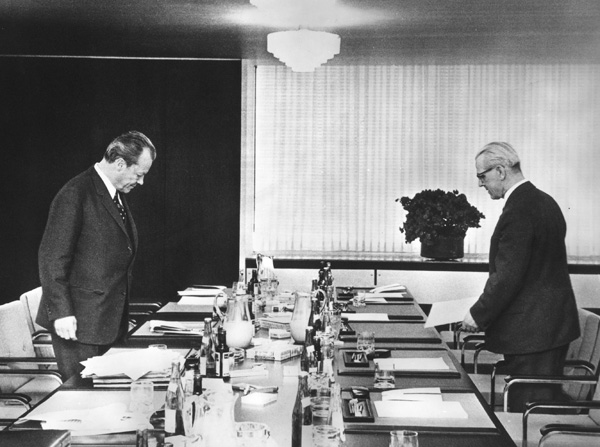 4.
Protest Demonstration in Bonn against Brandt's Ostpolitik [Policies toward the East] (May 30, 1970)
The Federation of Expellees – United Regional-Cultural Associations and State Organizations represented the interests of the Federal Republic's nearly 8 million refugees and expellees. It was founded....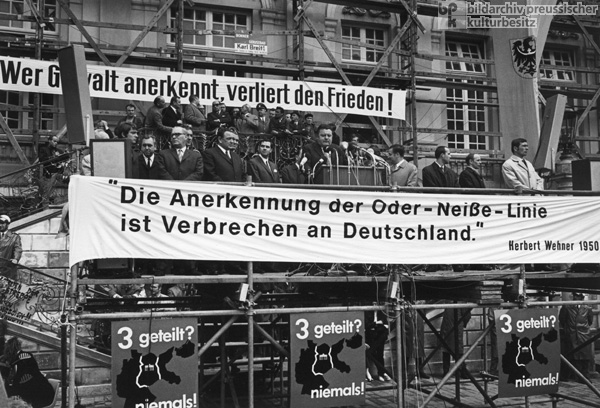 5.
Demonstration at the Second Meeting between Willy Brandt and Willi Stoph (May 21, 1970)
Supporters and opponents of East Germany demonstrate on the occasion of the second meeting between Chancellor Willy Brandt and Chairman of the Council of Ministers....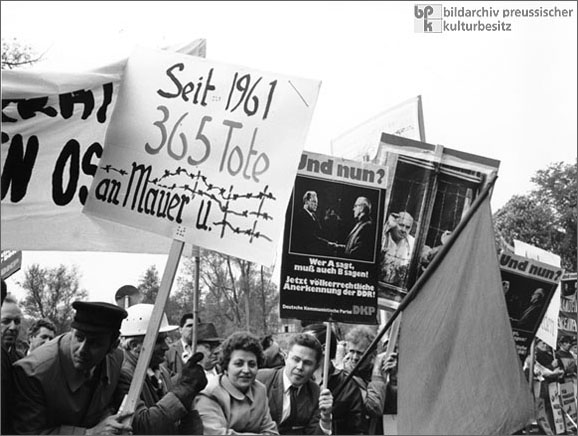 6.
Willy Brandt Bids Farewell to Willi Stoph and Otto Winzer
(May 21, 1970)
Willy Brandt bids farewell to Willi Stoph and East German Foreign Minister Otto Winzer.....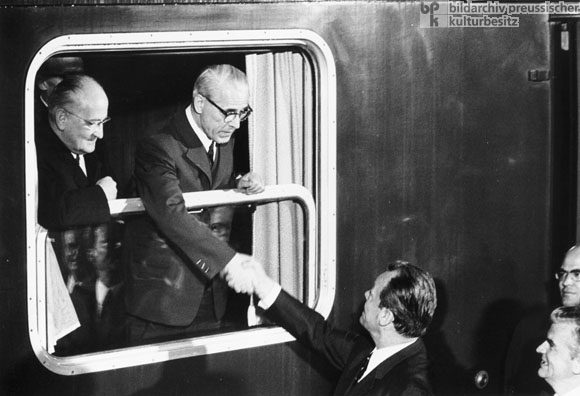 7.
Kneeling before the Warsaw Ghetto Memorial (December 7, 1970)
In an attempt to rebuild West Germany's relationship with the countries of the Eastern Bloc, Chancellor Willy Brandt pursued paths of rapprochement and reconciliation....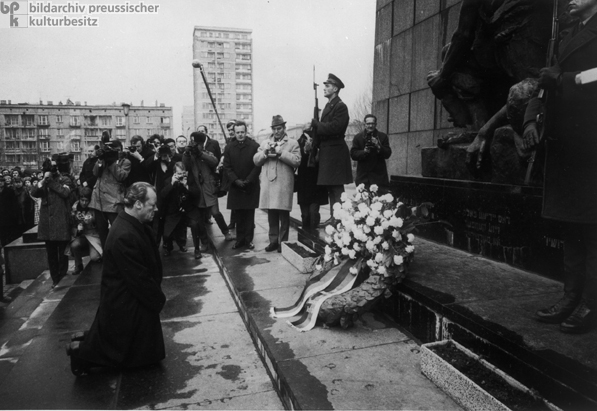 8.
Egon Bahr and Michael Kohl (December 20, 1971)
Starting on November 27, 1970, Egon Bahr (left), undersecretary at the Federal Chancellery, and Michael Kohl (right), state....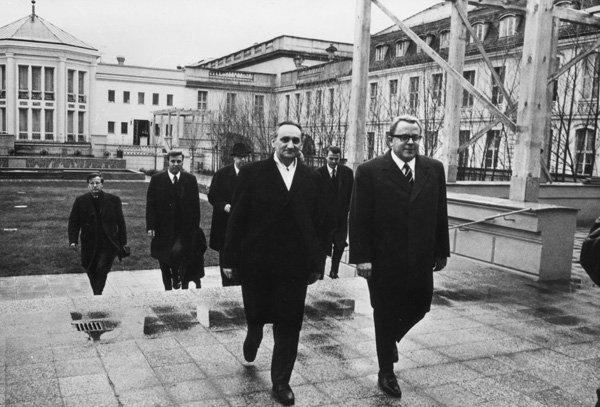 9.
Willy Brandt after the No-Confidence Vote in the Bundestag
(April 27, 1972)
To protest Willy Brandt's conciliatory Ostpolitik (policies toward the East), several Bundestag delegates from the FDP left the governing social-liberal....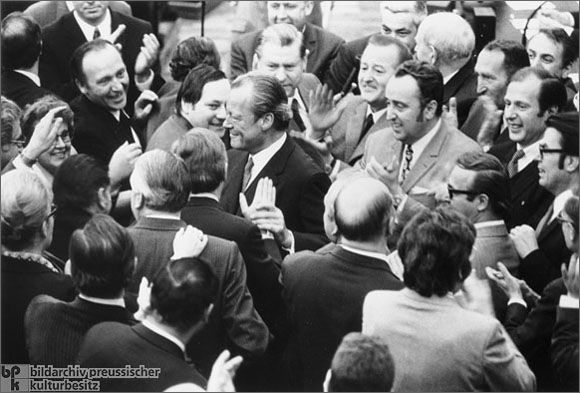 10.
Signing the Quadripartite Agreement on Berlin (June 3, 1972)
Within the framework of the new policy of rapprochement, the Quadripartite Agreement on Berlin....