11.
Inmates in the Prison Church (1837)
During the Vormärz period, the restored monarchies used the repressive Carlsbad Decrees....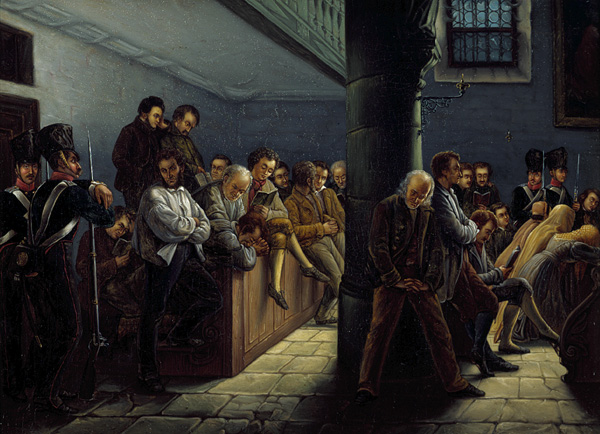 12.
"A Delicate Journalistic Dance" (c. 1840)
During the period of restoration following the defeat of Napoleon in 1815, the European powers, led....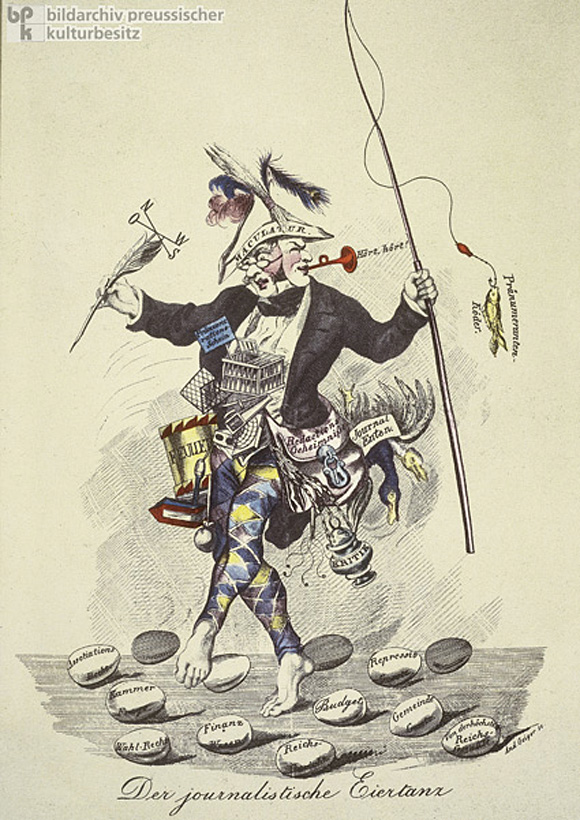 13.
The Second Wartburg Festival (1848)
In the revolutionary year of 1848, members of student fraternities assembled once again at the Wartburg.....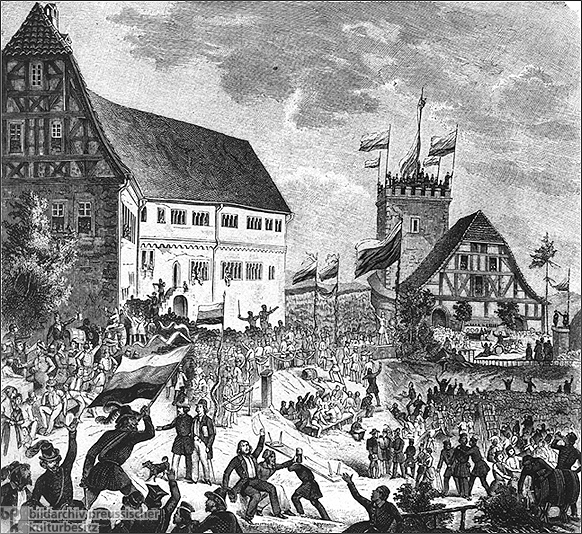 14.
The First General Gymnastics Festival in Coburg (1860)
The Prussian pedagogue Friedrich Ludwig Jahn (1778-1852) founded the gymnastics movement [Turnbewegung] in 1811 as a means to mobilize national sentiment against Napoleonic France. From that....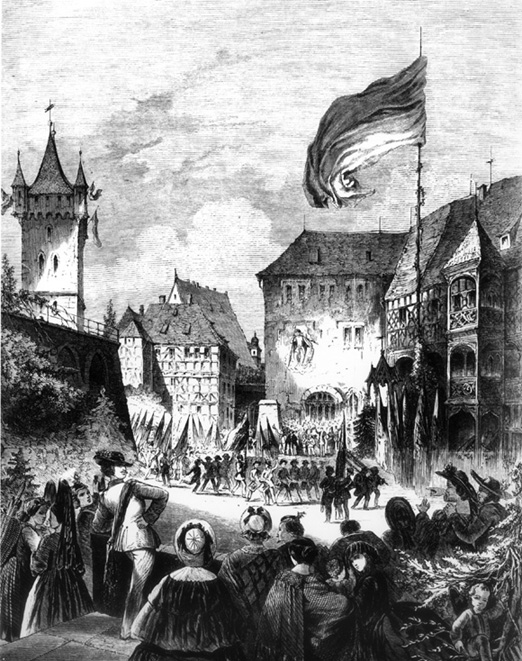 15.
The First German Rifle Club Festival in Gotha (1861)
The tradition of rifle associations dates back to the Middle Ages, when town dwellers united to protect themselves from the nobility. At the first German rifle club festival, held in Gotha in 1861,....