11.
The Prussian Cabinet and Bismarck after Königgrätz (1866)
This satirical cartoon by Wilhelm Scholz (1824-1893) appeared in Kladderadatsch in December 1866. It shows Bismarck (left) pulling a triumphal chariot that represents Prussia's stunning victory....
12.
Victory Celebrations near the Brandenburg Gate (September 21, 1866)
Elaborate victory celebrations were organized by Prussian authorities on September 21, 1866, to emphasize a new relationship between the Prussian monarchy, parliament, and the people – on Bismarck's....
13.
Entry of Victorious Prussian Troops into Berlin (September 21, 1866)
This contemporary photograph shows the official entry into Berlin of Prussian troops returning from Bohemia. The troops sing the Te Deum (hymn of praise to God) in the Lustgarten. The royal....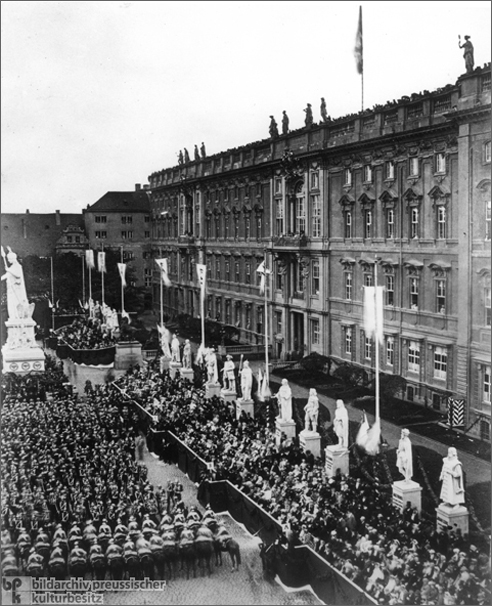 14.
Honoré Daumier, "The New Gulliver" (1866)
This cartoon by the French artist Honoré Daumier (1810-1879) takes aim at the Prussian annexations of Hanover, Frankfurt am Main, parts of Hesse, and other northern German territories after the Austro-Prussian....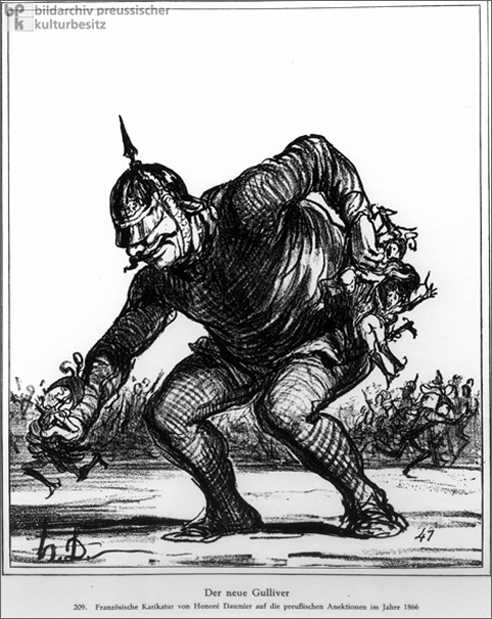 15.
"To Use a Needle..." (September 1866)
This caricature by Cham appeared in the French journal Le Charivari in September 1866. Like Daumier's cartoon "The New Gulliver," it expresses both French opinion and anti-Prussian sentiment....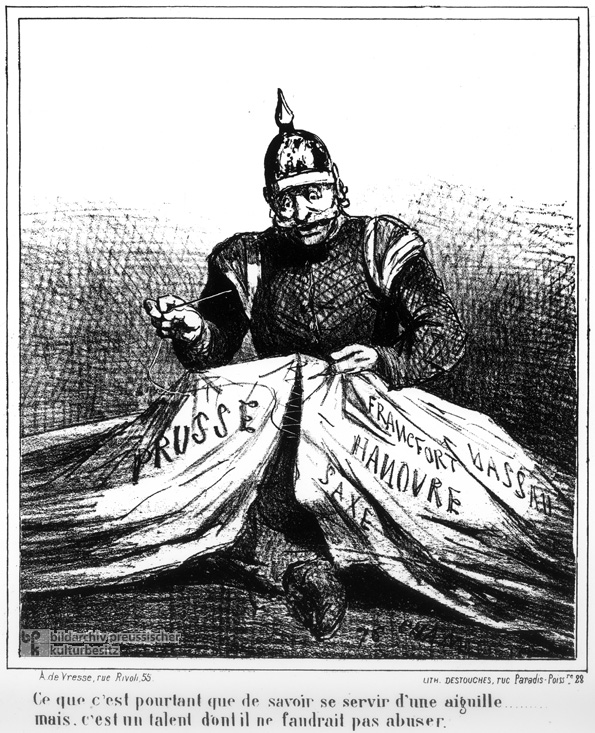 16.
Southern Germany and the North German Confederation (April 11, 1868)
Between 1866 and 1871, the leaders of the Austro-Hungarian Empire, including the former Saxon statesman Count....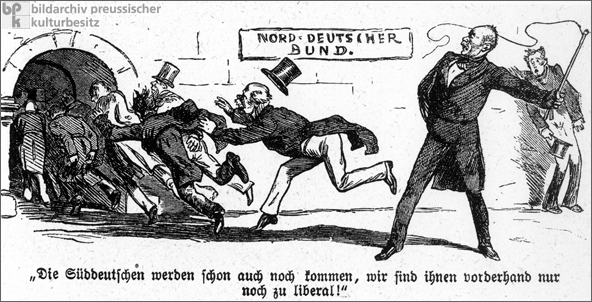 17.
Ems Dispatch, Original (Pages 1 and 2) (July 13, 1870)
Bismarck's abridgment of the Ems Dispatch and the perceived insult to French honor that resulted....

18.
Ems Dispatch, Bismarck's Edited Version (Page 1) (July 13, 1870)
Bismarck's abridgment of the original Ems Dispatch provided the French with a casus belli....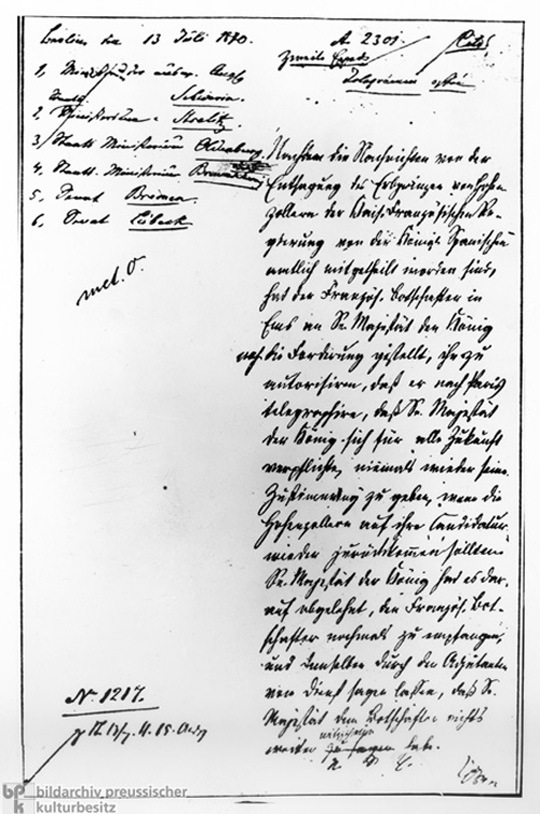 19.
Negotiations during the Battle of Sedan (September 1, 1870)
The Battle of Sedan (September 1-2, 1870) and the victory of German forces over the French effectively decided the outcome of the Franco-Prussian War of 1870-71. French casualties on September 1....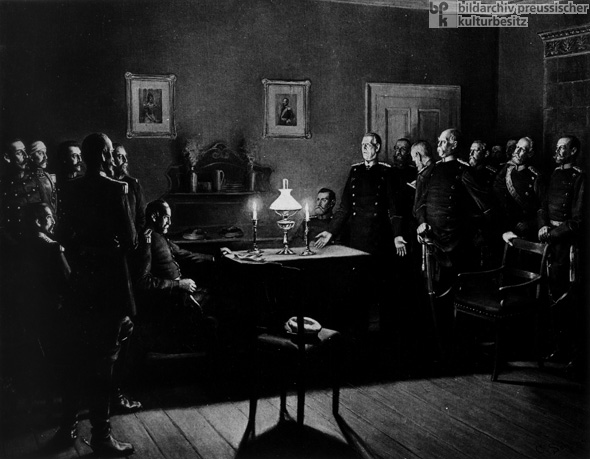 20.
Celebrating the Victory at Sedan (September 1870)
The equestrian statue of Frederick the Great in Berlin is decorated – and mobbed – in celebration....