1.
Creation of the German Empire (1866-1871)
German unification proceeded in installments. The Austro-Prussian War of 1866, which might legitimately be labeled a German civil war, resolved the "German Question" by excluding the Habsburg Empire....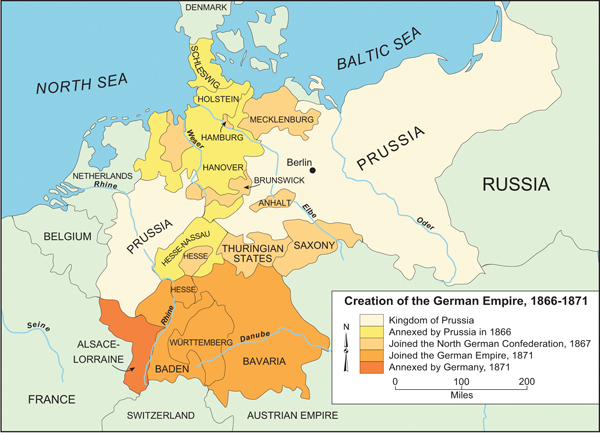 2.
The German Empire (1871-1918)
It is often forgotten that the German Empire [Reich] comprised no fewer than 26 territories, each of which maintained a modicum of sovereignty. Hence the term "empire" makes sense. The degree....