11.
SPD Election Poster: "Make Treaties, not Arms" (1983)
In the Bundestag election campaign preceding the snap election of March 6, 1983, the SPD chose the motto "In Germany's Interest," which they supplemented with "In the Interest of Peace." Under pressure....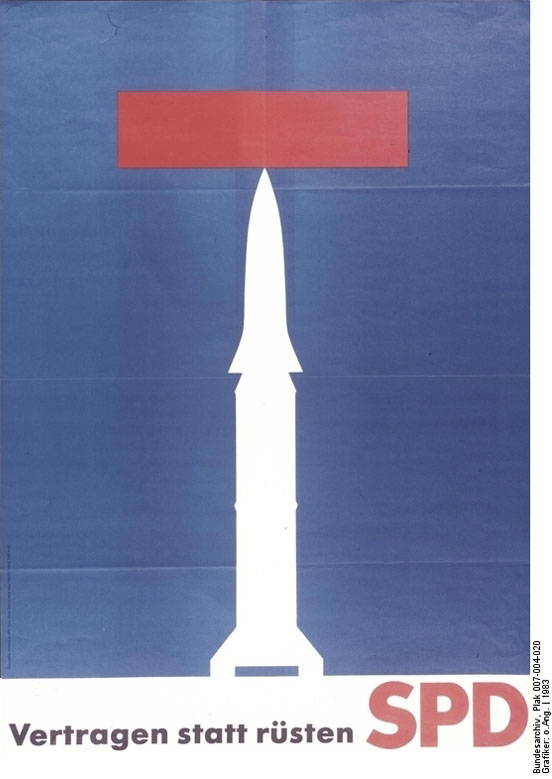 12.
Easter March (1983)
The debate over NATO's Dual-Track Decision also boosted participation in the Easter March....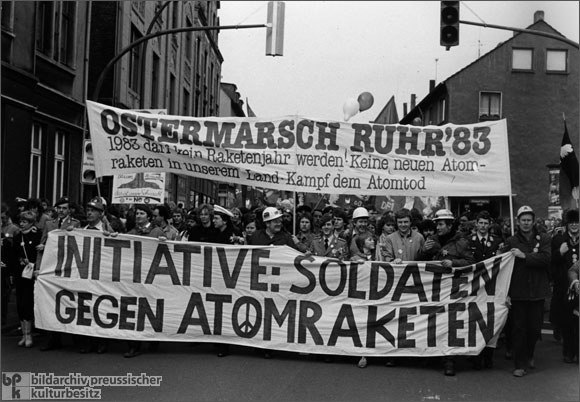 13.
American Troops in Hutzdorf (1985)
Fears of a nuclear confrontation prompted segments of the West German population to make increasingly critical comments about the presence of U.S. troops in the Federal Republic. At times, public....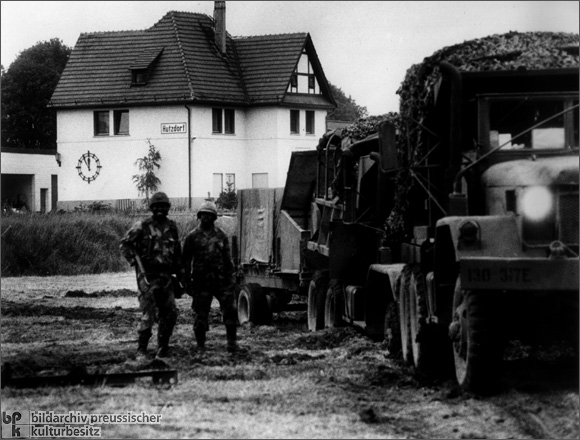 14.
Rock for Peace (January 1986)
With the state-sponsored music festival "Rock for Peace," which was held annually from 1982 to 1987, SED youth functionaries and the rock scene arrived at an arrangement based on the lowest common....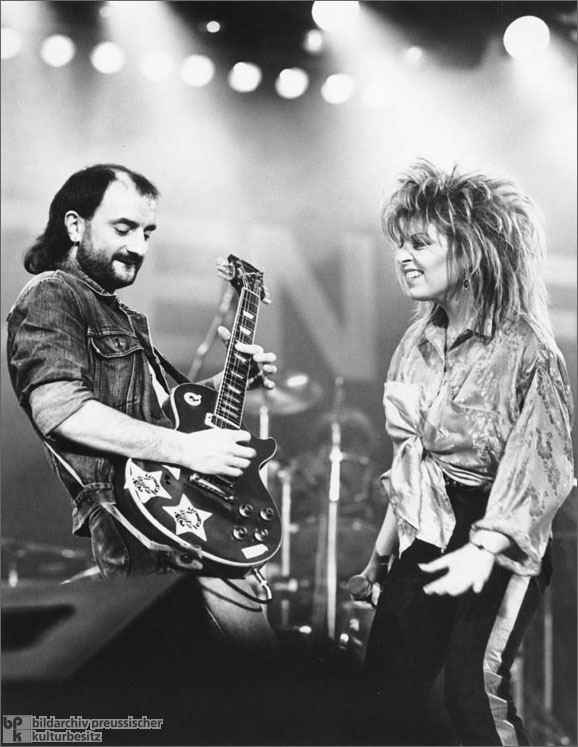 15.
Special Party Conference of the Greens (1986)
As can be seen in this photograph, delegates to the Special Green Party Conference in 1986 expressed their pacifist stance by evoking the biblical quotation "swords to ploughshares" (Isaiah 2:4,....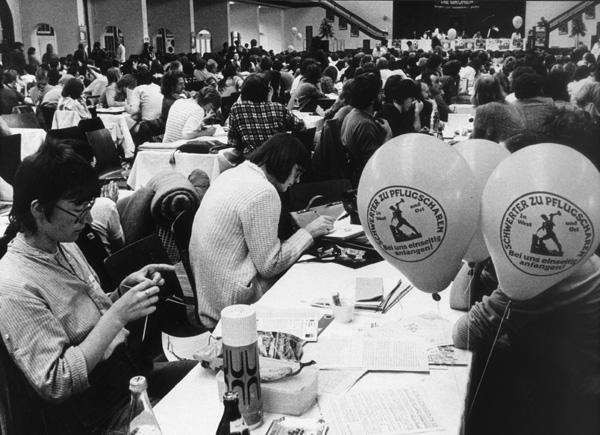 16.
Peace Doves (September 1987)
The word "peace" was given a heavy propagandistic charge by the GDR leadership and used against the West. It was also used in education, as this photograph of an East Berlin school makes clear. The....