1.
Straight from the Assembly Line: Model "P 70" in Berlin (c. 1956)
The predecessor of the famous "Trabi," the model "P 70" was the first car with duroplast paneling to be mass produced in the GDR. The model went into full-scale production in 1955. The improved "Trabant....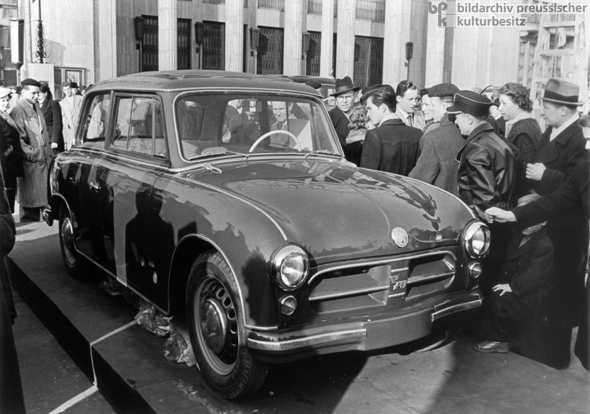 2.
Consumer Goods Supply: Young Couple Tests New Vacuum Cleaner (1956)
After the death of Stalin in March 1953, the Soviet Union implemented a "New Course" [Neue Kurs], which also led to a dramatic shift in the economic policies of the GDR: the aim was now to....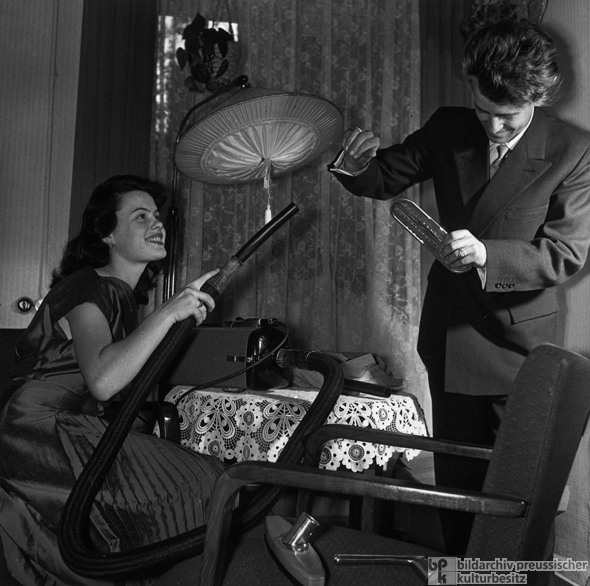 3.
Christmas Market in the Lustgarten in East Berlin (December 1957)
Contrary to what some West Germans believed, Christmas was not renamed or abolished in the Soviet occupation zone or the GDR. December 25 and 26 continued to be celebrated as holidays, though Easter....