1.
The Beginning of the Heimat-Film Boom: Dream Couple Sonja Ziemann and Rudolf Prack (1951)
The "fresh air films" of director Hans Deppe – Black Forest Lass (1950) and Green is the Heath (1951) – led the wave of Heimat-films (i.e., sentimental films featuring particular....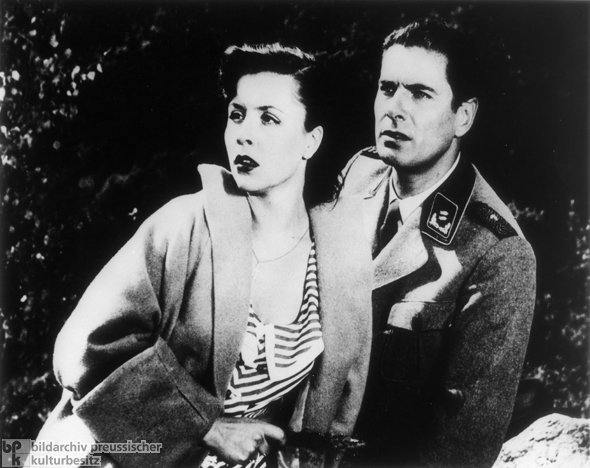 2.
The Scandal surrounding The Sinner [Die Sünderin] (1951)
The Sinner (director: Willi Forst) caused a great scandal in the Federal Republic in the early 1950s. In the film, Hildegard Knef plays the prostitute Marina, who is "reformed" by her love....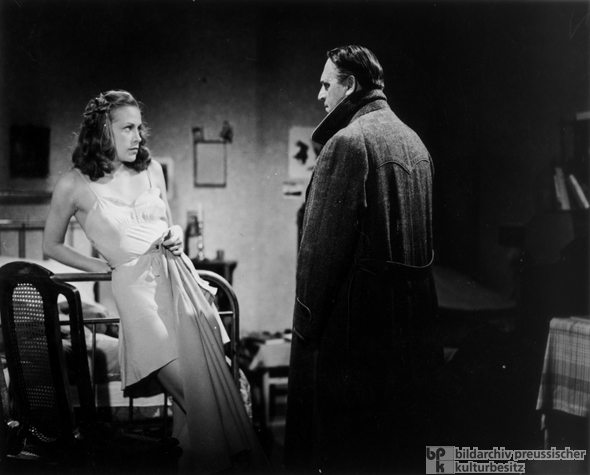 3.
Verdant Landscapes Replace Gray Rubble: Green is the Heath [Grün ist die Heide] (1951)
In Green is the Heath (1951), Hans Stüwe plays an expellee from Silesia; Sonja Ziemann plays his daughter Helga; and Rudolf Prack is the forester Rainer. Because the Lüneburger Heide was severely....
4.
Film Festival in Berlin (1955)
Beginning in 1951, West Berlin hosted the annual International Film Festival (Berlinale). In the context of the Cold War, the Federal Republic and the U.S. viewed the festival as a poster child for....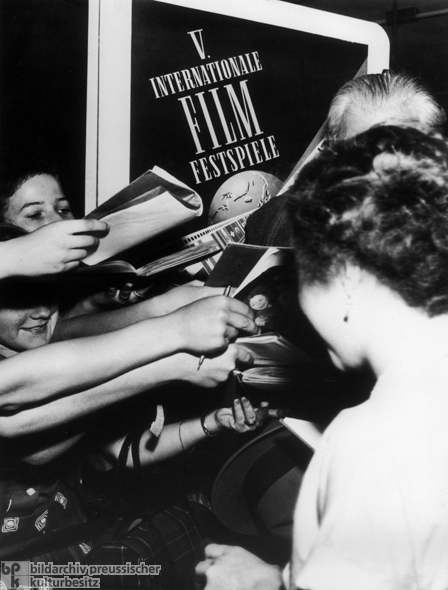 5.
Actress Romy Schneider (March 1956)
Romy Schneider (born Rosemarie Magdalena Albach) made her acting debut at the age of fifteen in the 1953 film Wenn der weiße Flieder wieder blüht [When the White Lilacs Bloom Again].....