21.
Franz Beckenbauer (c. 1972)
During his active years as a professional soccer player from 1965 to 1983, Franz Beckenbauer (known to fans as "Kaiser Franz") was one of West Germany's most famous....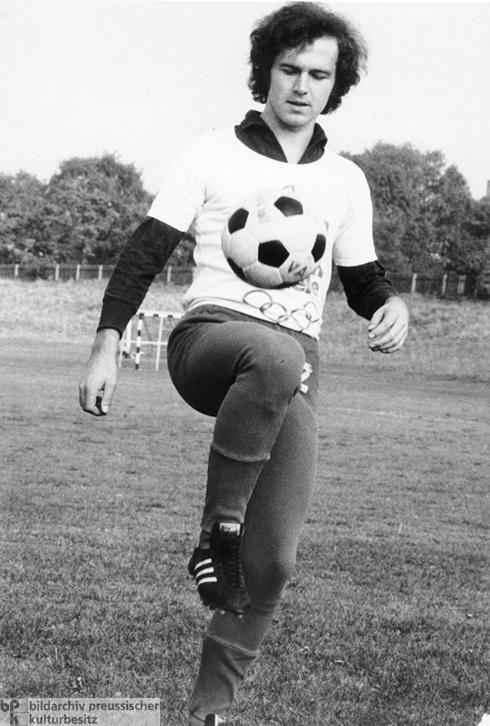 22.
GDR Writers' Congress (1973)
The anti-fascist writer Anna Seghers speaks with Kurt Hager, a Politburo member and Secretary for National Education and....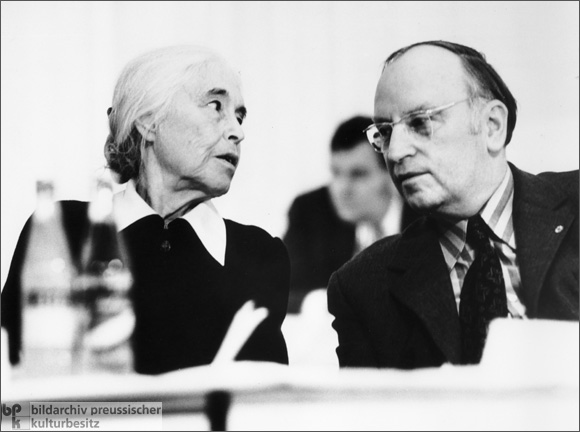 23.
Helmut Schmidt at the Chancellor's Ball (1977)
By the mid-1970s, mainstream politics was making good use of the very youth culture that had provoked such alarmed responses from representatives of the state and the established order only a decade....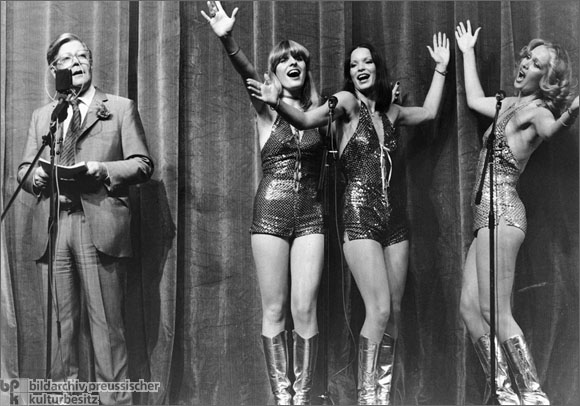 24.
Youth Initiation Ceremony [Jugendweihe] in East Berlin (1979)
At the beginning of the 1950s, the SED decided to introduce youth initiation ceremonies [Jugendweihen]....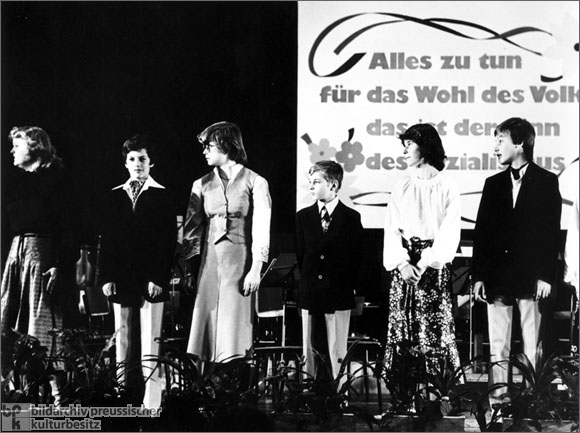 25.
Still from the Fassbinder Film "Kamikaze 1989" (1982)
The filmmaker, actor, and theater director Rainer Werner Fassbinder was one of the most productive and controversial artists in West German film and theater in....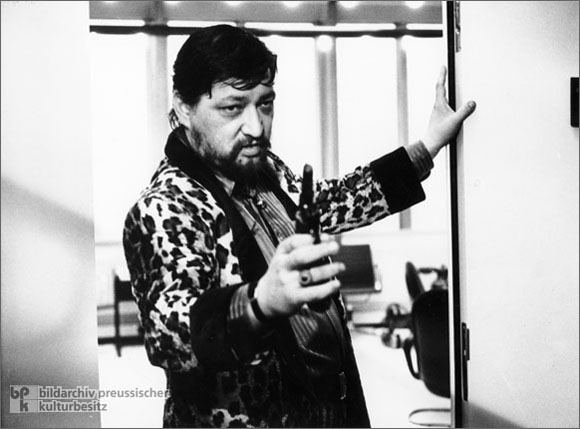 26.
Nina Hagen (1987)
Nina Hagen, born Catherina Hagen, is the daughter of the well-known GDR actress Eva-Maria Hagen. In the early 1970s, after completing her training at a popular....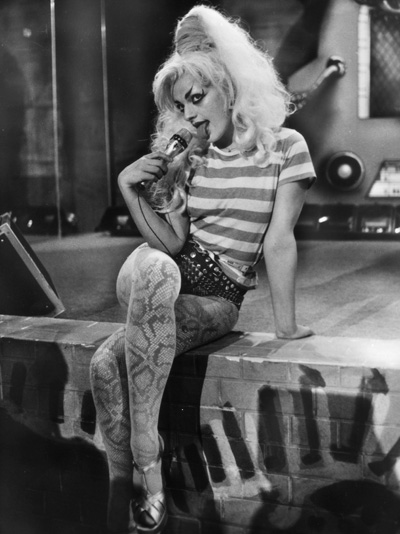 27.
Punks in Fulda (1989)
Punk youth culture, which originated in England, started to appear in Germany in the mid-1970s. By the end of the 1980s, it had assumed a presence – not least as a visual counterpoint – in virtually....