11.
Federal Minister of the Environment Jürgen Trittin defends the Eco-Tax (April 20, 2004)
In their election platforms, Bündnis 90/The Greens and the SPD had called for an "ecological tax reform" to protect natural resources and encourage the population to use less energy. To this end,....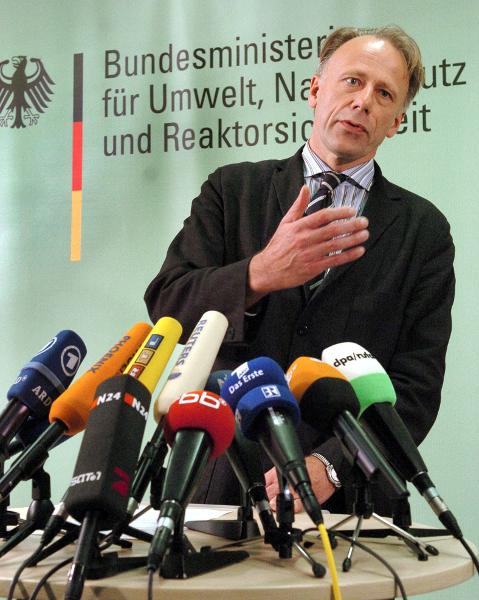 12.
The CDU Holds Chancellor Schröder Responsible for Mass Unemployment (March 1, 2005)
In the 1998 Bundestag election campaign, Gerhard Schröder (SPD) had promised effective measures against unemployment, and in his....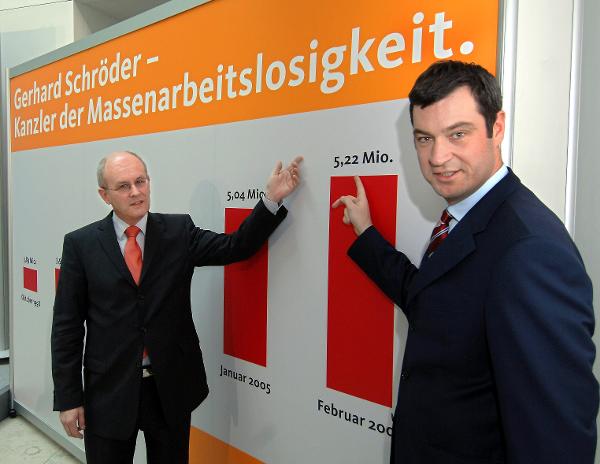 13.
Pharmacists Protest against Healthcare Reform (November 8, 2006)
The high costs of the healthcare system remained a perennial issue in German politics and society. The discussion involved not only the political parties, but also interest groups representing the....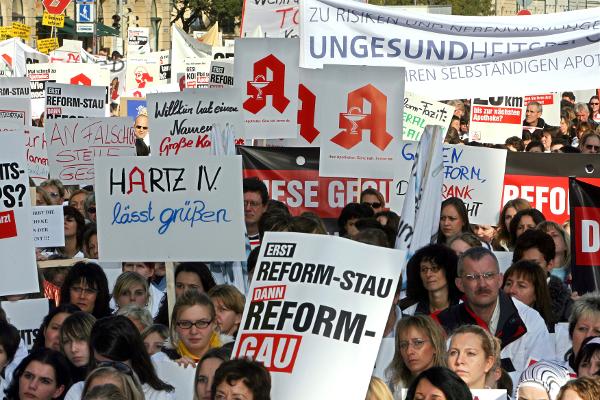 14.
Globalization Critics Demonstrate against the G-8 Summit (June 2, 2007)
From June 6-8, 2007, the annual summit of the world's leading industrial nations was held under extremely tight security at the seaside resort of Heiligendamm (Mecklenburg-West Pomerania). At the....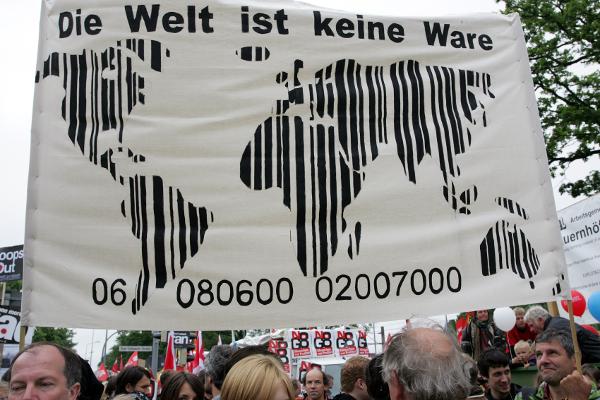 15.
Demonstration on the First Anniversary of the Lehman Brothers Bankruptcy (September 15, 2009)
German bank customers were among those affected when the American investment bank Lehman Brothers declared bankruptcy on September 15, 2008. Several German financial firms, including Citibank Germany,....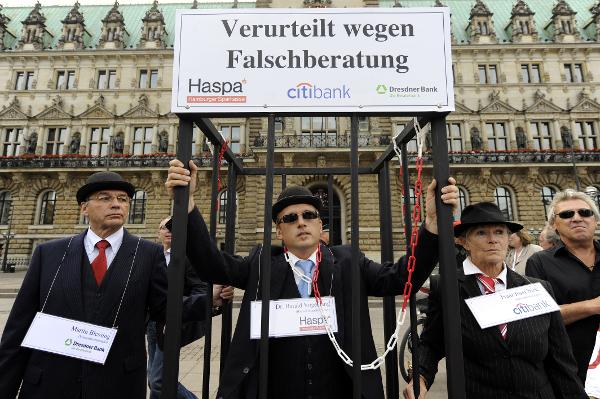 16.
Protesting GM's Refusal to Sell Opel (November 5, 2009)
In 2008-09, the dire financial situation of U.S. car manufacturer General Motors prompted months of high-level discussion about how to save GM's Opel subsidiary (which had been part of GM since 1929).....