11.
Peddling Copperplate Engravings (1766)
Although the beginnings of universal elementary education had led to a gradual rise in literacy among the general population, the graphic arts continued to play a significant role in popular instruction....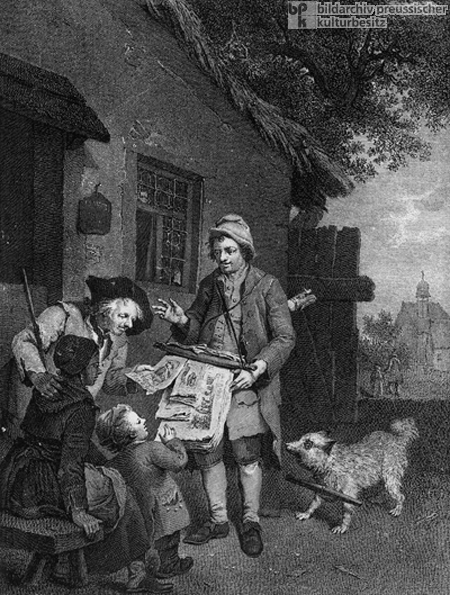 12.
The Coffee Tax (1784)
The Seven Years War (1756-1763) pushed Prussian resources to the limit. In response, Frederick II ("the....
13.
The Coffee "Sniffers," c. 1780 (1892)
Starting in 1780, Frederick II commissioned retired soldiers to make sure that Prussians weren't drinking or roasting coffee illegally (i.e., by bypassing the state monopoly and the corresponding....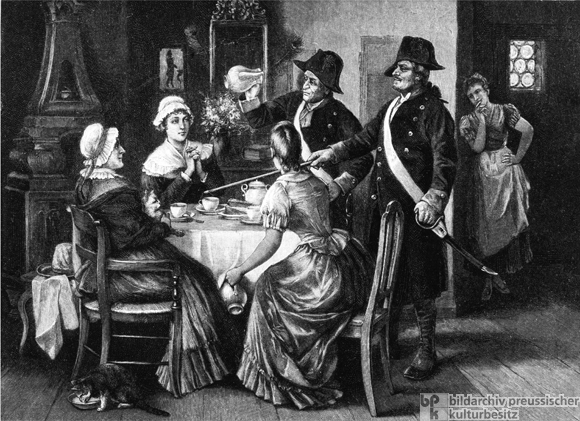 14.
The Tailor (1788)
This engraving shows the interior of a tailor's workshop before the advent of industrially manufactured clothes. While the master of the workshop takes a female customer's measurements, apprentices,....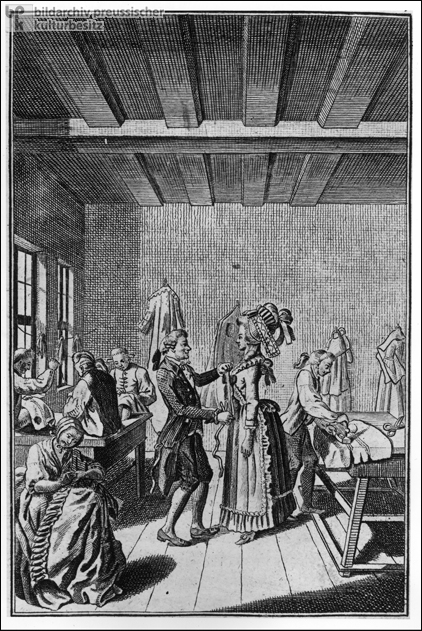 15.
The Prussian "October Edict" of 1807 (1807)
After Prussia was defeated by Napoleon in 1806, King Frederick William III (1797-1840) and his advisors....