11.
Cyclist Transports a CARE Package (1948)
This image shows a bicyclist transporting a CARE package against the backdrop of a destroyed house.....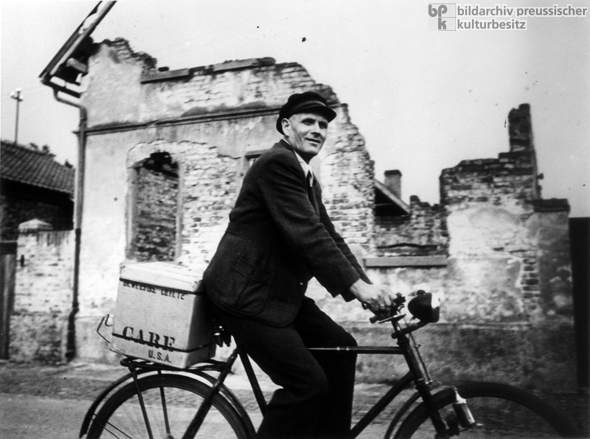 12.
Advertisement for Substitute Liverwurst at a Leipzig Store (1948)
Due to the scarcity of food supplies during the occupation period, the authorities distributed many substitute products, including substitute coffee and artificial honey. Since meat was a rare commodity,....