View of the Old Museum (1946)
This photograph shows the entrance to the destroyed Old Museum, formerly the Royal Museum. In the foreground is the sculpture The Lion Slayer, designed by Christian Daniel Rauch (1777-1857) and molded by Albert Wolff (1814-1892) between 1854 and 1856. The inscription above the entryway honored the founding role of Prussian King Friedrich Wilhelm III (1770-1840) and announced his intentions: "Friedrich Wilhelm III founded this museum for the study of ancient artifacts of all types and of fine art."
Berlin, 1946. Print from original negative.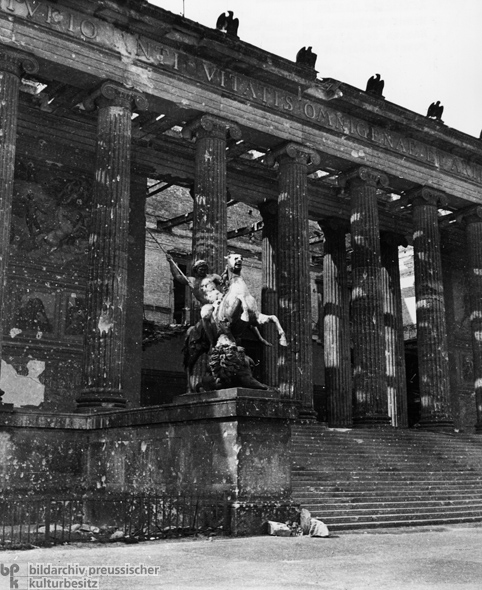 © Bildarchiv Preußischer Kulturbesitz