Remains of the Löwenbrücke (1946)
View of the ruins of the Löwenbrücke [Lions' Bridge] in the Tiergarten (Berlin), built by Ludwig Ferdinand Hesse (1795-1876) in 1838. It was the first suspension bridge in Berlin and owes its name to the two pairs of lions who held in their mouths the steel bands from which the original wooden bridge was suspended. The lions were modeled in the workshop of sculptor Christian Daniel Rauch (1777-1857) and cast by the firm of August Borsig, which was located at the Oranienburger Gate. The bridge was restored to its original condition in 1958.
Berlin, 1946. Print from original negative.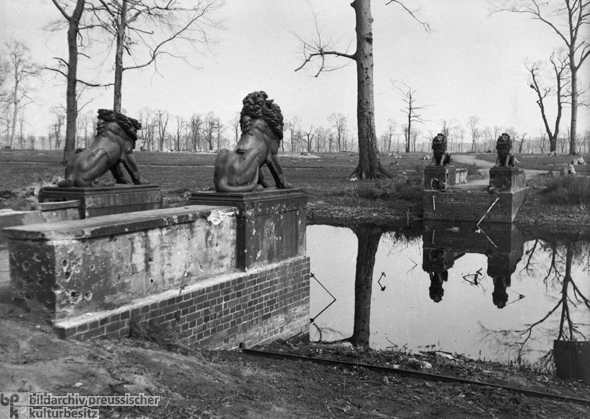 © Bildarchiv Preußischer Kulturbesitz