Administrative Divisions of the Habsburg Empire (1780)


Please click on print version (below) for a larger version with enhanced resolution.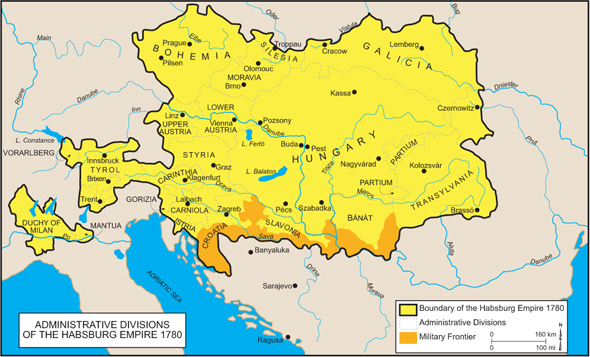 Cartography by Mapping Solutions, Alaska, 2010.
Source: Map 2 (Arthur Banks), C.A. Macartney, ed., The Habsburg and Hohenzollern Dynasties in the Seventeenth and Eighteenth Centuries. The Documentary History of Western Civilization. New York, Evanston, and London: Harper & Row, 1970.