1.
Carl von Clausewitz
The Prussian Major General Carl von Clausewitz (1780-1831) was a military reformer and strategist, and one of the leading military thinkers of the nineteenth century. In many respects, Clausewitz's....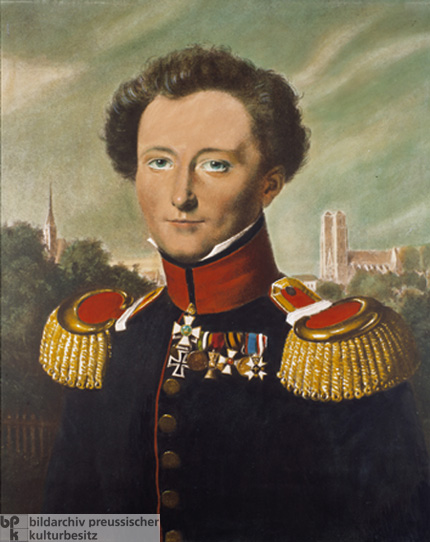 2.
Kingdom of Hanover – Grenadiers of the Guard, Drummer, and Common Soldiers (c. 1835)
Although the number of small German states and principalities had been drastically reduced during the Napoleonic era (and by the Congress....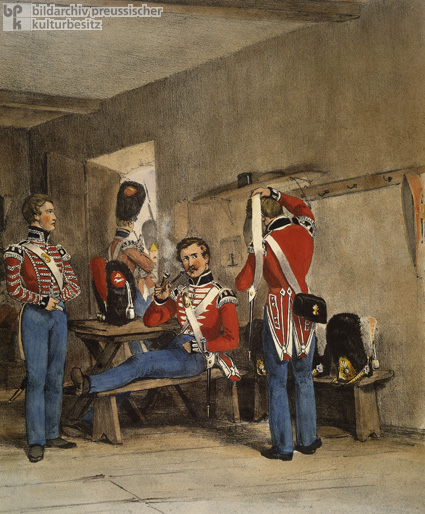 3.
Bivouac Life (1848)
Idealized representations of military life, such as this depiction of an encampment, helped anchor a certain picture of the military within the public consciousness. The military encampment shown....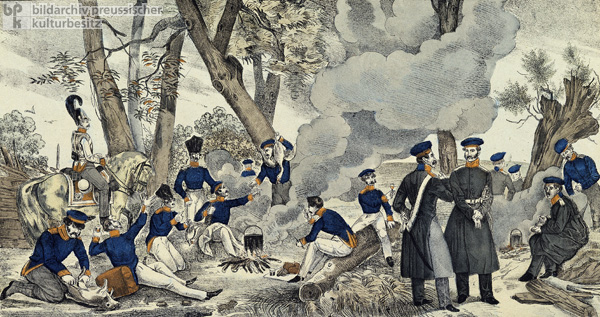 4.
Helmuth von Moltke (c. 1871)
Portrait of Helmuth von Moltke (1800-1891), Prussian field marshal. In 1858, Moltke was appointed Chief of the Prussian General Staff. He earned legendary status as a military strategist for his....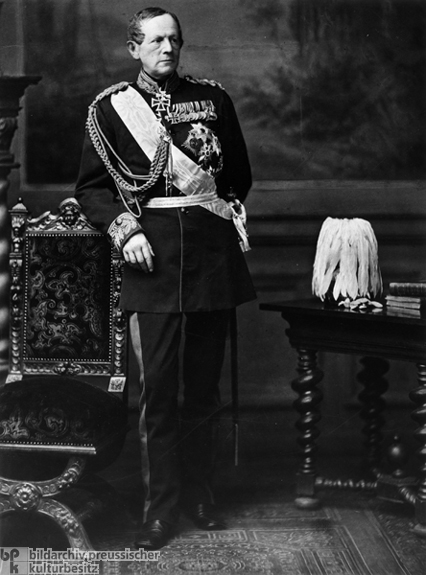 5.
German-Danish War: Occupation of Flensburg (1864)
Prussian troops in Flensburg during the German-Danish War, the first in a series of three German "wars of unification" (the others followed in 1866 and 1870-1871). The occupation of Flensburg marked....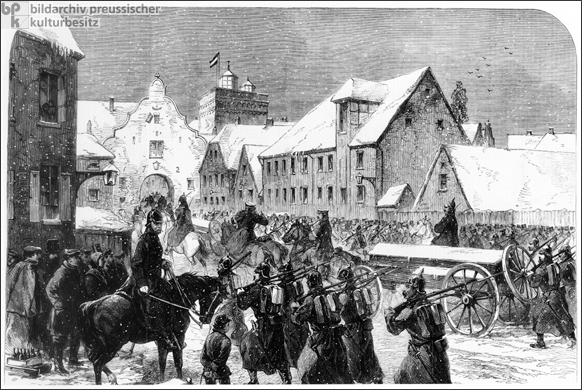 6.
German-Danish War: Destroyed Mill near Düppel/Jütland (1864)
Prince Friedrich Karl of Prussia (fourth from right) and his staff in front of the destroyed Düppeler Mill. The storming of the fortifications at Düppel during the German-Danish War came to symbolize....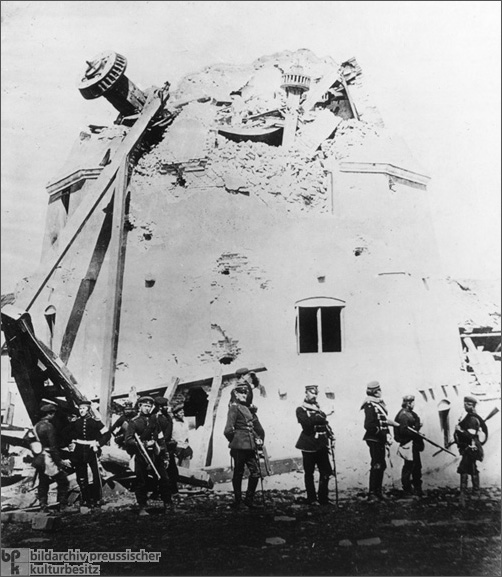 7.
German-Danish War: Austrian Artillery Battery (1864)
Austrian artillery battery in position during fighting on the island of Fünen. In the German-Danish War, Austria still fought alongside Prussia to push Denmark out of the northern provinces of Schleswig....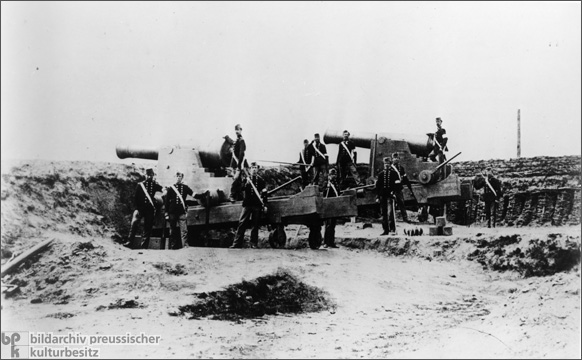 8.
German-Danish War: Prussian Troops March through the Brandenburg Gate (1864)
After the victorious conclusion of the German-Danish War, Prussian troops marched through the Brandenburg Gate in Berlin on December 7, 1864. It was the first in a series of three victory parades....