51.
Buchenwald on the Day of its Liberation (April 11, 1945)
Starting on April 6-7, 1945, the SS sent approximately 28,000 prisoners from the Buchenwald concentration camp on death marches to the west. According to estimates, around 12,000 to 15,000 died.....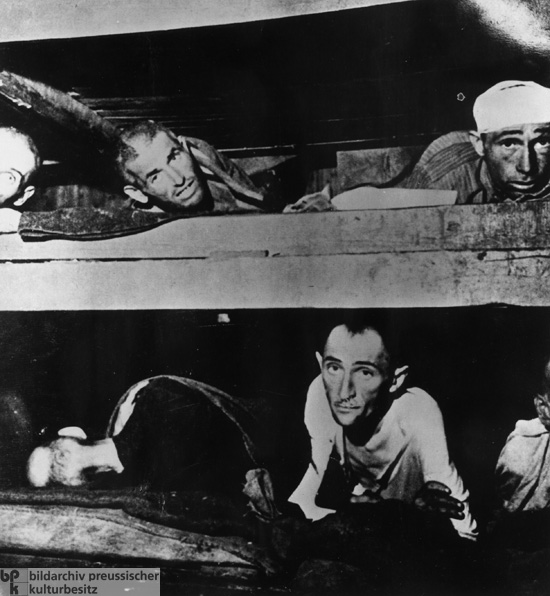 52.
A Mountain of Glasses from the Victims of Auschwitz (1945)
Prisoners' possessions were confiscated immediately upon their arrival. Together with everything....