1.
Germany: Territorial Expansion (1935-1939)
This map shows the territorial expansion of Germany between 1935 and 1939, that is, before the beginning of the Second World War. The process started in 1935, when residents of the Saar region, which....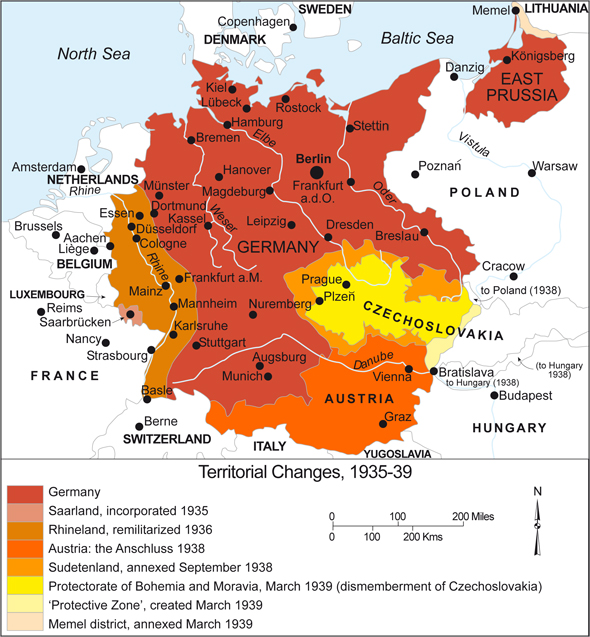 2.
Administrative Structure under National Socialism (1941)
The National Socialists began using the term Gau in 1926; at first, it was used to designate supra-regional administrative units of the NSDAP. (The term had been adopted from the ....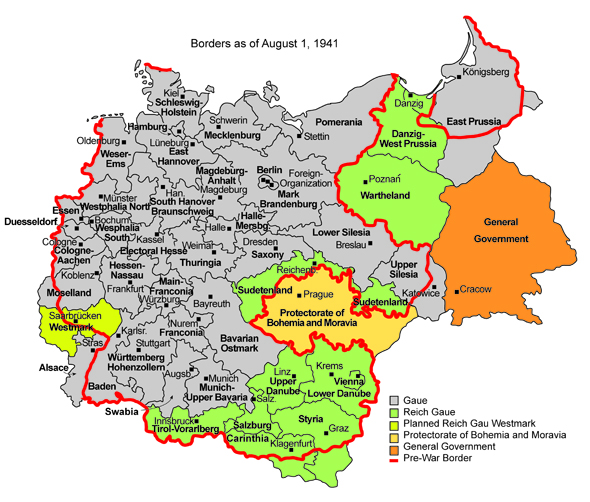 3.
Europe at the Beginning of December 1941
This map shows the territorial and political situation of Europe in December 1941, more than two years after the beginning of the Second World War. At that point in time, the territory occupied by....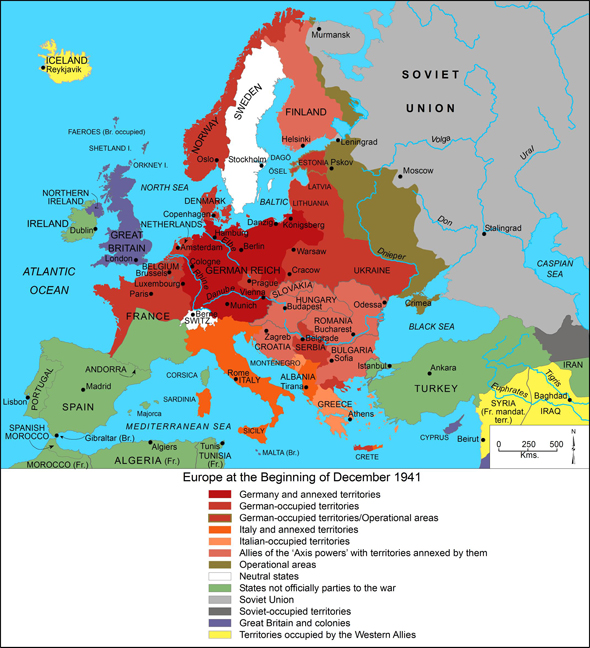 4.
Concentration and Extermination Camps and Major "Euthanasia" Centers
Between 1933 and 1945, the Nazi regime set up about 20,000 camps to imprison, exploit, and annihilate its declared enemies. This map shows major camps, grouped according to function. The term "concentration....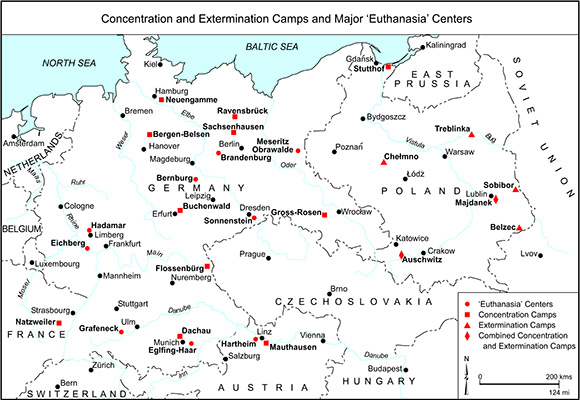 5.
Europe in April 1944
This map shows the course of the Eastern Front at the beginning of April 1944. The front was approximately 1,000 miles (1,600 km) long and stretched from the Baltic to the Black Sea. The German....