31.
Arnold Böcklin, In the Play of the Waves [Im Spiel der Wellen] (1883)
In 1899, when the craze for Arnold Böcklin's work was in full swing, the art historian Cornelius Gurlitt (the brother of Böcklin's Berlin dealer Fritz Gurlitt) wrote that the German public regarded....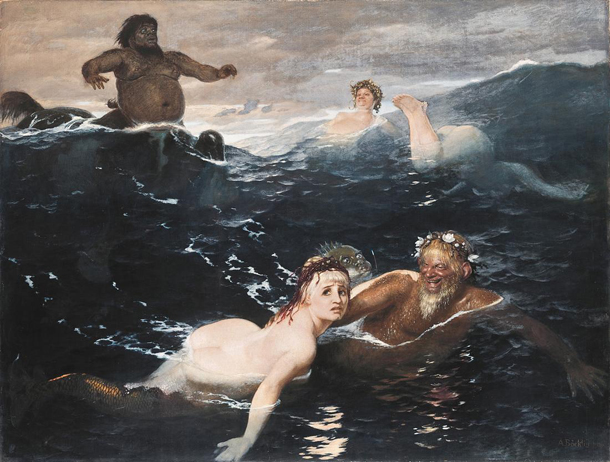 32.
The German Booksellers' Bourse in Leipzig (1861)
In the 1860s, German book and periodical publishing finally began to rebound from the interruptions of 1848-49 and the state censorship that followed in the wake of these events. The German Booksellers'....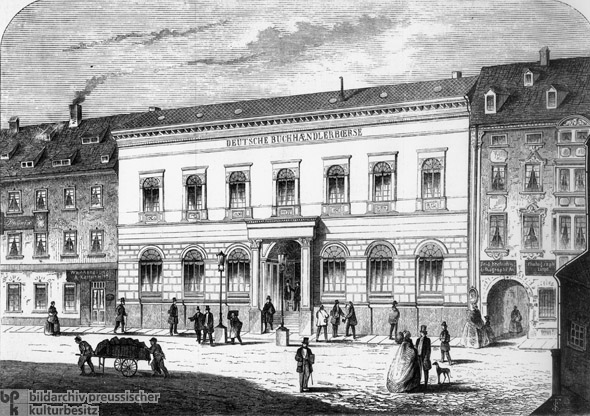 33.
The Berlin Intelligenz-Blatt Hits the Streets (1878)
The Intelligenz-Blatt is handed out on the street in Berlin. Woodcut after a drawing by Th. Presuhn.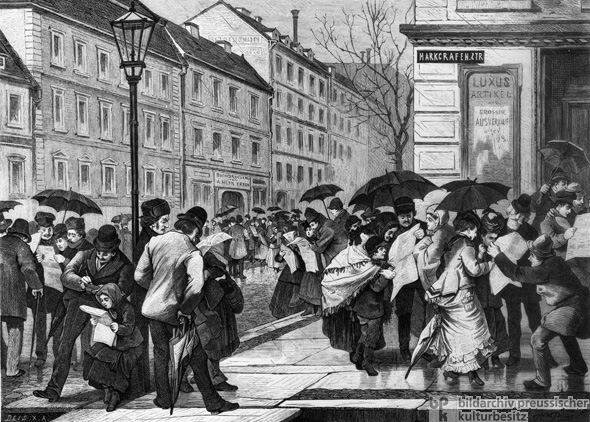 34.
"The Extent to Which We are United" (October 13, 1861)
Political cartoons brought graphic art together with social and political commentary, invariably seeking to amuse readers and sell copies of the journal in which they appeared. Kladderadatsch,....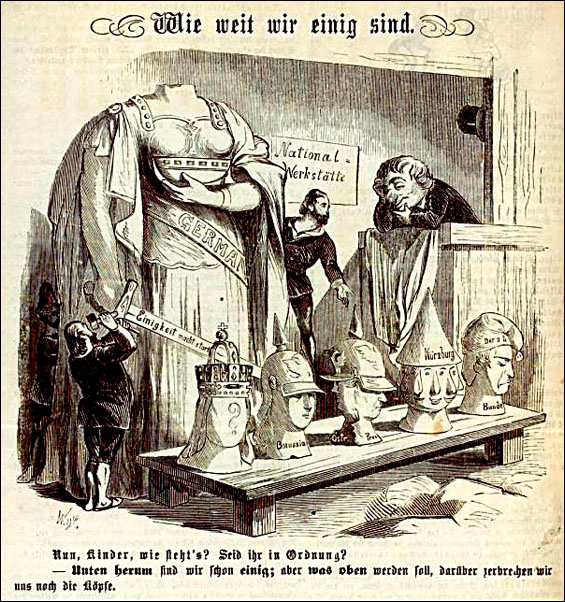 35.
"The Future of the Empire Foretold" (September 9, 1866)
This caricature by Wilhelm Scholz is divided into four horizontal panels. At the top, a Prussian (indentified as such by the symbolic spiked helmet) uses a long ribbon marked "Customs Union" to restrain....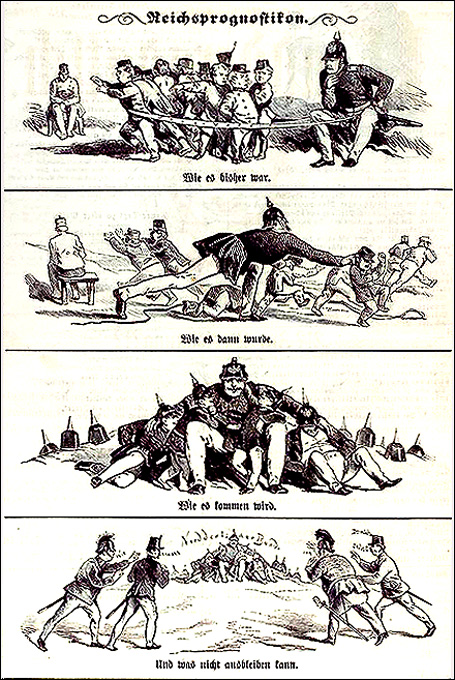 36.
"Something is Rotten in the State, etc." (October 4, 1868)
The wordplay in the title of this unsigned caricature from the satirical journal Kladderadatsch arises from the German word for peacock [Pfau] and the similarity between that word,....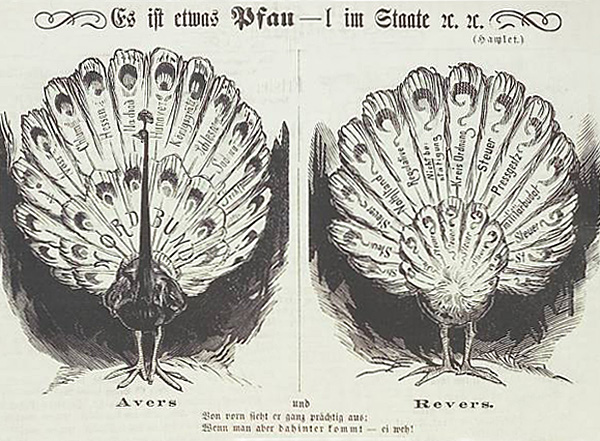 37.
"Bismarck Unmasked" (1879)
Caricaturists could be gentle or ruthless in depicting the weapons used by Bismarck to combat the socialist "threat." This woodcut, which is frequently reproduced under the title "Bismarck Unmasked"....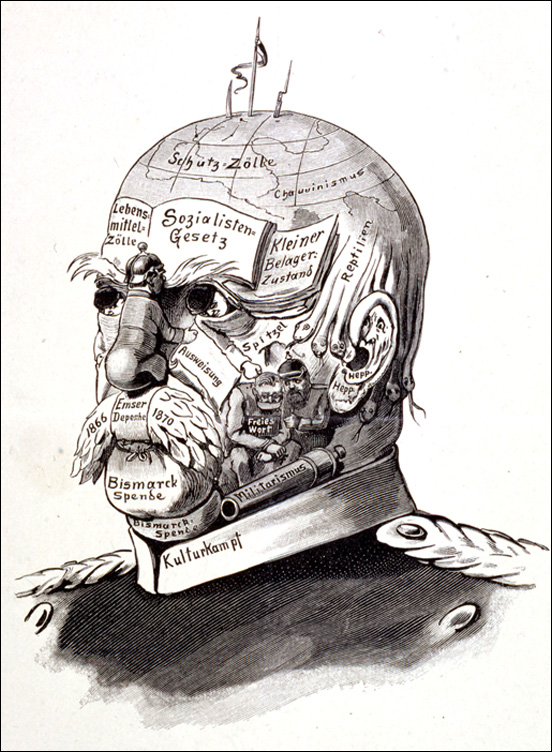 38.
Playbill for Gerhart Hauptmann's Before Daybreak [Vor Sonnenaufgang] (October 20, 1889)
Facsimile of the playbill from Gerhart Hauptmann's "social drama" Before Daybreak [Vor....
39.
Franz von Lenbach, Richard Wagner (1894)
This portrait of the composer Richard Wagner (1813-1883) was painted by Franz von Lenbach....