11.
Brisk Traffic on Berlin's Potsdamer Platz (1930)
Potsdamer Platz in Berlin was the most trafficked crossroads in Europe in the 1920s. At the hub of five major roads, Potsdamer Platz saw an average of 2,753 vehicles an hour in 1928, according to....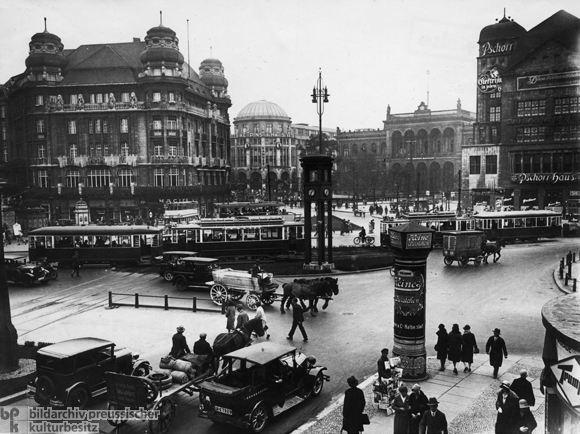 12.
A Young Woman Jumps Over a Puddle (1930)
Berlin writer and translator Franz Hessel is remembered as one of the city's greatest flaneurs. In Spazieren in Berlin (1929), he commented on women's fashions in the city: "Is what people....
13.
Potsdamer Platz with the Columbus House in the Background (1932)
Erich Mendelsohn's Columbus House is shockingly modern yet blends in with the traditional architecture of the surrounding cityscape.