11.
Alexander Friedrich Werner, Bismarck Leaving the Reichstag on February 6, 1888 [Bismarck verläßt den Reichstag am 6. Februar 1888] (1892)
This painting by "another" Werner – Alexander Friedrich Werner (1827-1908) – was completed in 1892. Known as "Fritz" Werner, the painter and engraver was a friend of Adolph Menzel; he was also a....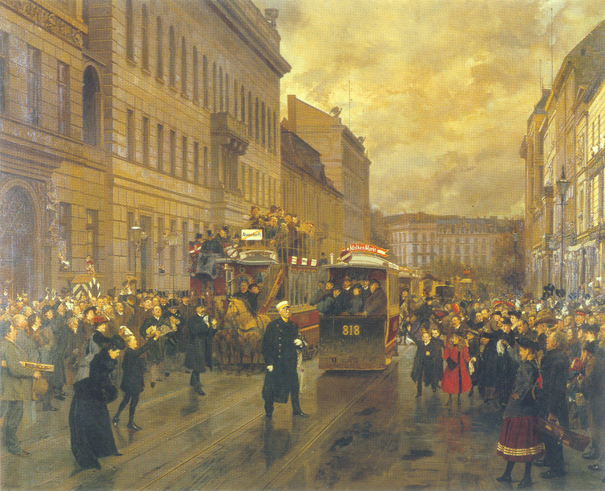 12.
"The South Seas are the Mediterranean of the Future" (July 13, 1884)
The reluctance with which Bismarck participated in Germany's colonial adventures in 1884 is belied by the self-satisfied pose he adopts in this satirical cartoon from Kladderadatsch. South....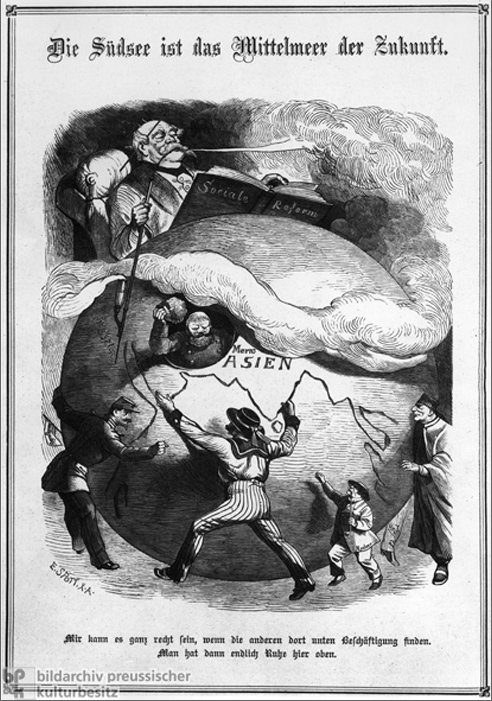 13.
"The Greedy Boy" (January 10, 1885)
After Germany declared the coast of Angra Pequena (Portuguese for "small cove") as its protectorate in April 1884, it then made claims on New Guinea, which was also claimed by Australia. As a result,....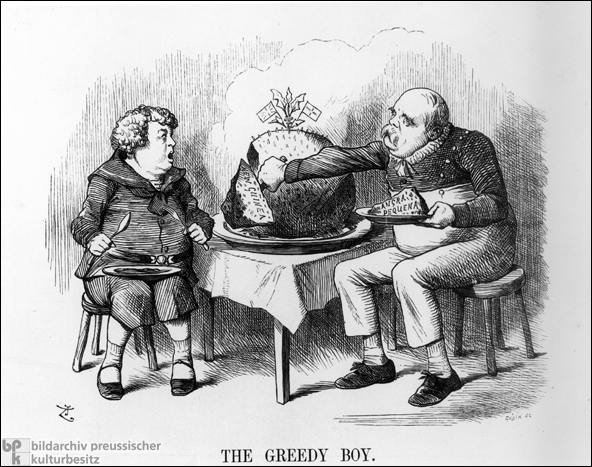 14.
Colonies in Southern Africa (1885)
In this German map from 1885, the small German colony of Southwest Africa pales in size when compared with Britain's Cape Colony and territories held by other European powers.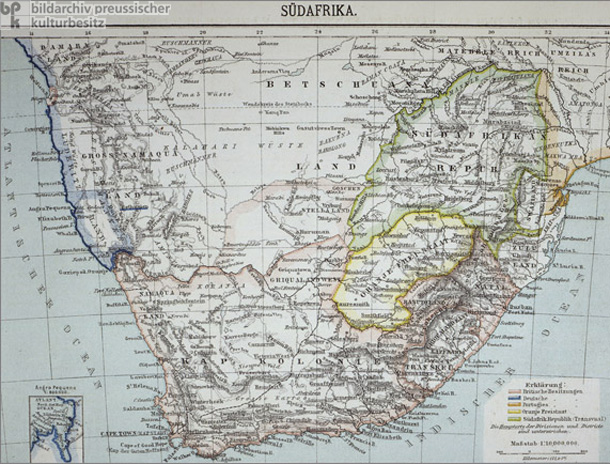 15.
Traveling in Style – in the Colonies (1885)
This 1885 photograph shows a German in an unnamed colony.
16.
Native Policemen in Cameroon (1891)
The first 20 native policemen trained by German Lieutenant Steinhausen (center) are shown in this photograph, taken in the German colony of Cameroon.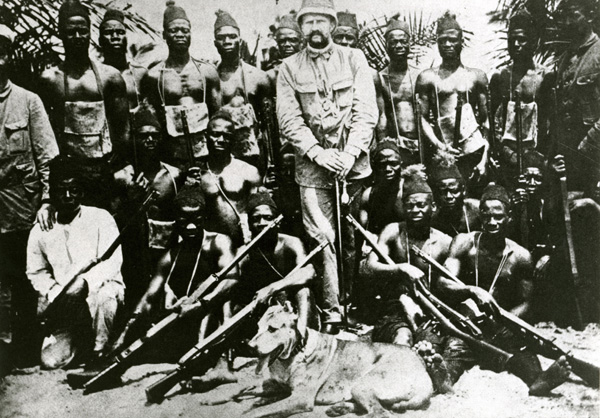 17.
"Pictures from our Colonies" (1897)
This caricature is entitled "Pictures from our Colonies" ["Bilder aus unsern Kolonien"]. The caption reads: "A Sunday Afternoon in West Africa." It shows a topsy-turvy world in the German colony....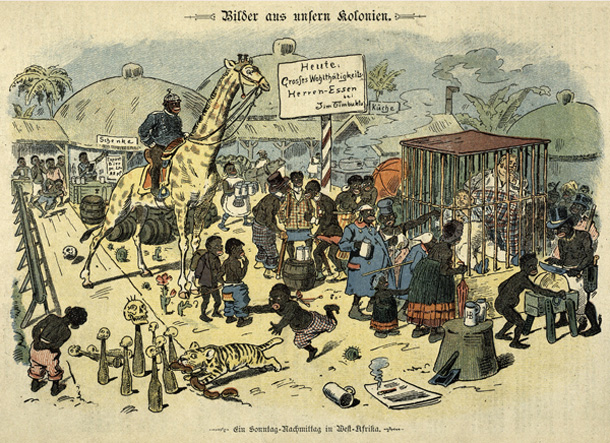 18.
Hotel zur Stadt, Dar-es-Salam, German East Africa (c. 1910)
Taking refreshments at the Hotel zur Stadt in the capital city of German East Africa, Dar-es-Salam, c. 1910. This scene would not have looked much different twenty years earlier.