11.
The Ruins of the People's Opera and the Millerntor Cinema on Millerntor Square in Hamburg-St. Pauli (November 1946)
…Allied air attacks not only destroyed apartment buildings and harbor facilities in Hamburg, they....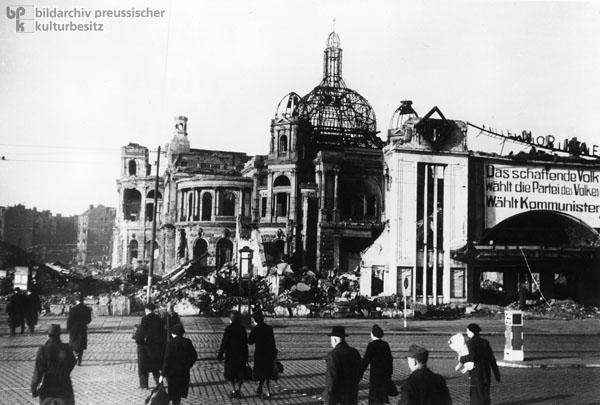 12.
Destroyed Apartment Building in Berlin (1947)
Destruction and housing shortages were the defining features of many postwar German cityscapes. This photograph shows a street in Berlin-Wilmersdorf. Photo by Hildegard Dreyer.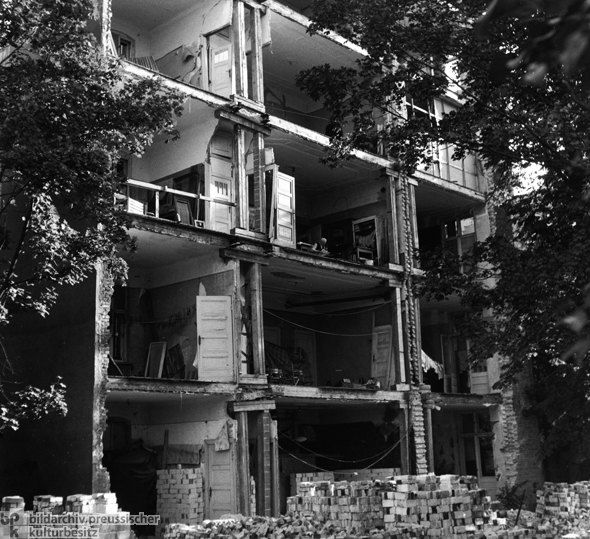 13.
Reconstruction of a Building near the Frauenkirche in Munich (1947/48)
By the end of the war, only 2.5 percent of Munich's buildings remained unscathed from Allied carpet bombing, which had targeted the city center. Approximately 45 percent of the city's buildings had....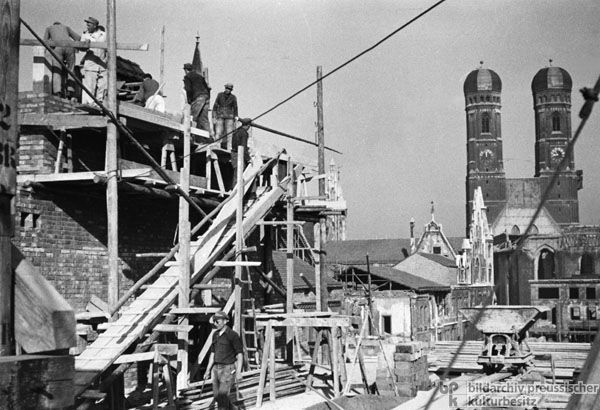 14.
Housing Reconstruction Program in East Berlin (1948)
In light of the destruction wrought by retaliatory Allied air raids and the damage inflicted by the Red Army as well as die-hard Nazis in the last weeks of the war, the creation of living space became....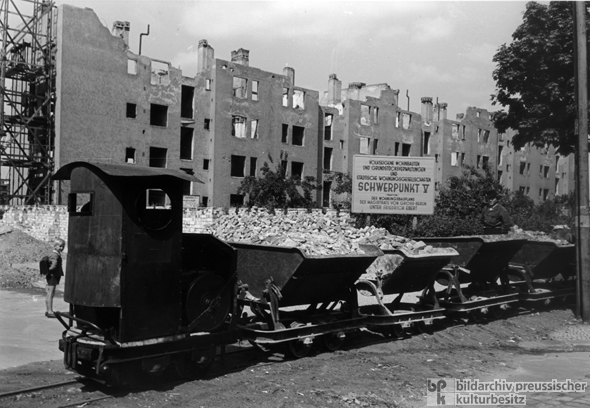 15.
"Christ in an Hour of Need": 72nd German Catholic Congress in Mainz (September 1-5, 1948)
When choosing a location for the first German Catholic Congress after 1932, postwar Church leaders deliberately selected Mainz because it had been the site of the first German Catholic Congress in....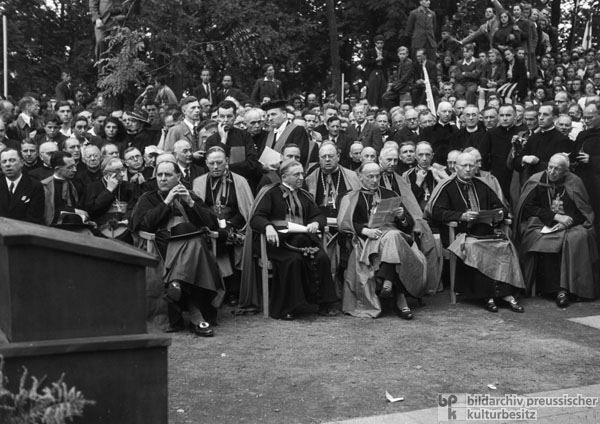 16.
Reconditioning Plant in Hamburg-Eimsbüttel for Bricks Salvaged from the Ruins (1950)
During World War II, the devastating aerial bombardment of Hamburg's harbor, inner city, and industrial facilities – especially the series....