1.
"Hep-Hep Riot" in Frankfurt am Main (1819)
Contemporary etching of a so-called Hep-Hep riot against Frankfurt Jews, one of the most serious instances of the largely urban violence that began in Würzburg (Bavaria) in August 1819 and then spread....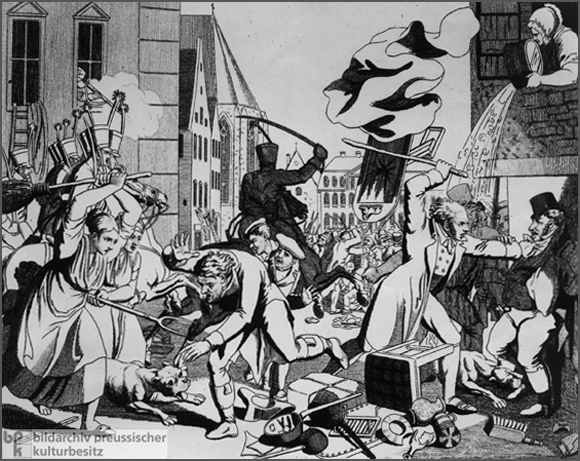 2.
Certificate Requesting the Payment of Protection Money (1833)
The system of "protected Jews" [Schutzjuden] originated in the early Middle Ages; it allowed a small number of Jews who paid protection money [Schutzgeld] to obtain a privileged legal....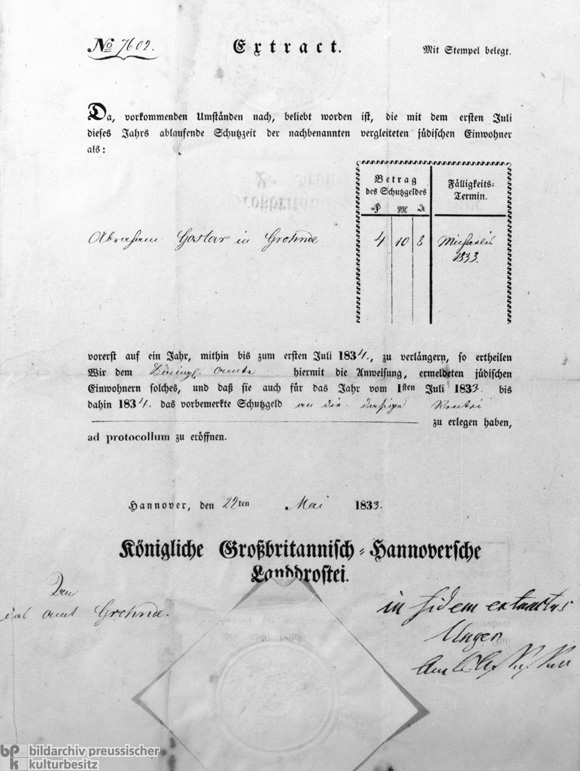 3.
"Citizenship Certificate" for a Jewish Resident of Berlin (1841)
This "citizenship certificate" was issued by the City of Berlin in 1841. Prior to the formal emancipation....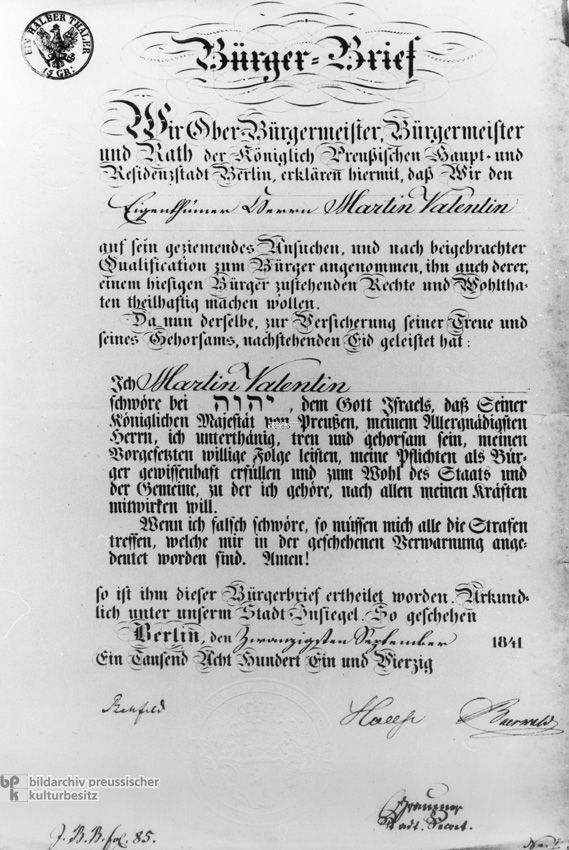 4.
Gabriel Riesser (c. 1856)
Gabriel Riesser (1806-1863) was a Hamburg lawyer and Vice President of the revolutionary Frankfurt National....