1.
A Warning to Commuter Train Passengers heading towards the Eastern Zone (1953)
This warning sign instructs West Berlin commuter train [S-Bahn] passengers to remind their fellow travelers (especially those who have fallen asleep) that Spandau is the last stop before the....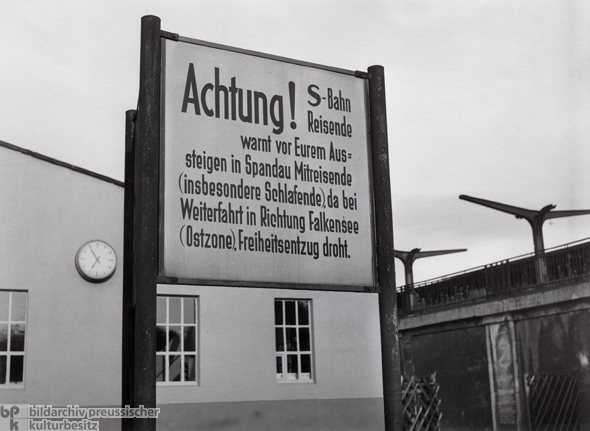 2.
Propaganda Poster for the Planned European Defense Community (April 1953)
With the outbreak of the Korean War in June of 1950, security, and yet more disputed rearmament, became the dominant theme of domestic politics in the Federal Republic. Taken in Bonn, this photograph....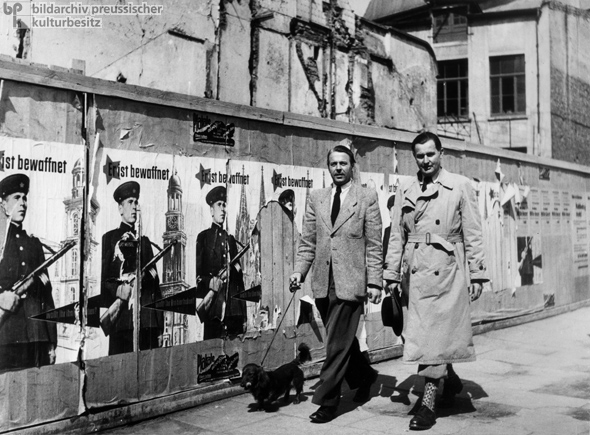 3.
Entry into NATO (October 23, 1954)
After France vetoed the creation of the European Defense Community (EDC) in 1954, it was inevitable that the Federal Republic would be immediately incorporated into NATO as a solution to the Western....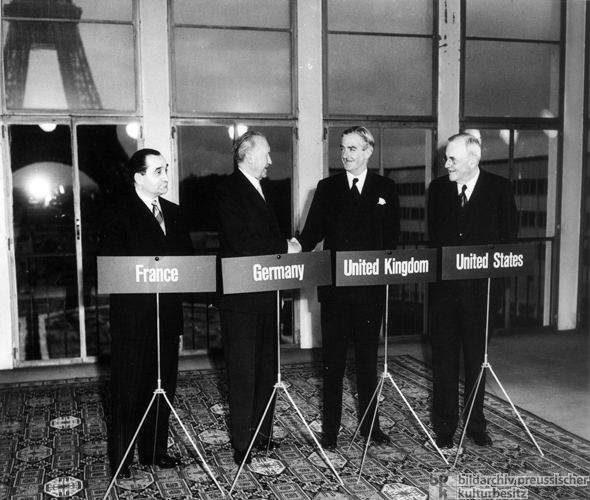 4.
May Day Rally on Marx-Engels Square in East Berlin (May 1, 1955)
The Federal Republic became integrated into the Western system of alliances when the Bonn-Paris....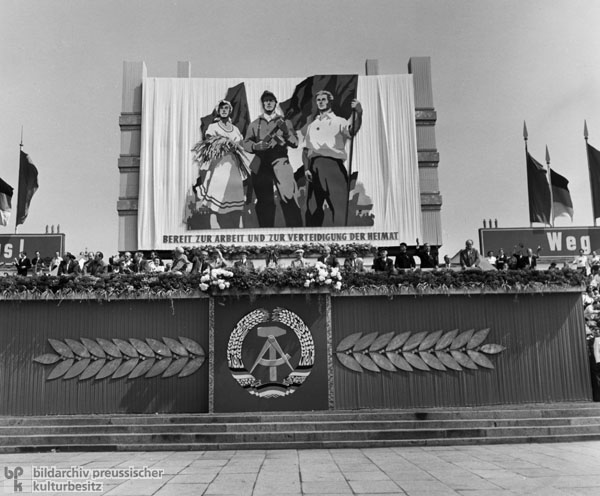 5.
Federal Chancellor Konrad Adenauer and Defense Minister Theodor Blank Visit the First Bundeswehr Training Battalion (January 20, 1956)
The first 101 Bundeswehr soldiers were appointed in November 1955. At the beginning of January 1956, an additional 2,000 volunteers joined them at their training camp in Andernach am Rhein (south....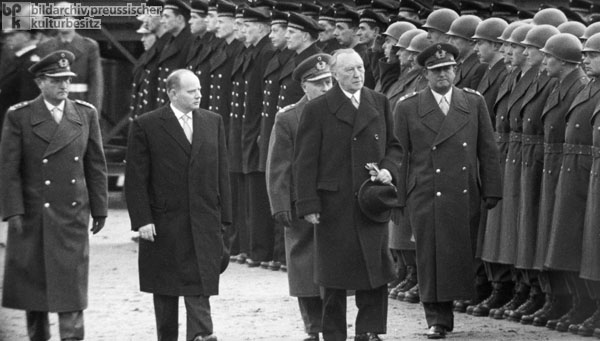 6.
The First Soldiers of the National People's Army (NVA) are Sworn In (April 30, 1956)
In addition to the provisional police units set up in the Soviet occupation zone in the summer of 1945 – later officially called the German People's Police [Deutsche Volkspolizei or DVP] –....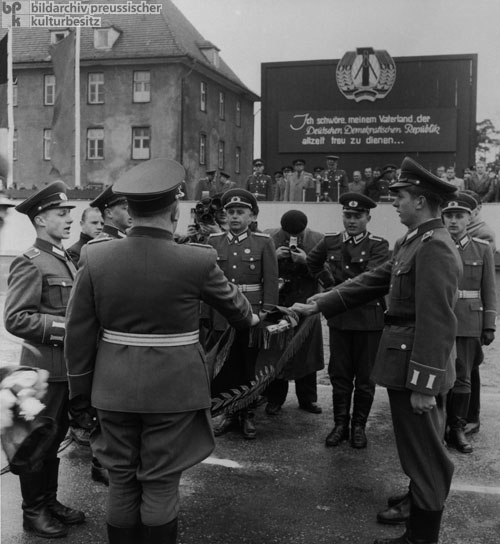 7.
Defense Minister Franz Josef Strauß during a Bundeswehr Maneuver in Lüneburg Heath (September 1958)
In September 1958, 12,000 soldiers and about 3,700 vehicles participated in the Bundeswehr's "Training and Trial Exercise 58" on the Lüneburg Heath. The goal of the maneuver was to test a new organization....