11.
View from the West: Soviet Tanks in East Berlin (June 17, 1953)
For residents of West Berlin, the deployment of Soviet tanks in the Eastern zone came as a shock. In this June 17th photograph, Berliners standing in the British portion of Potsdamer Platz watch....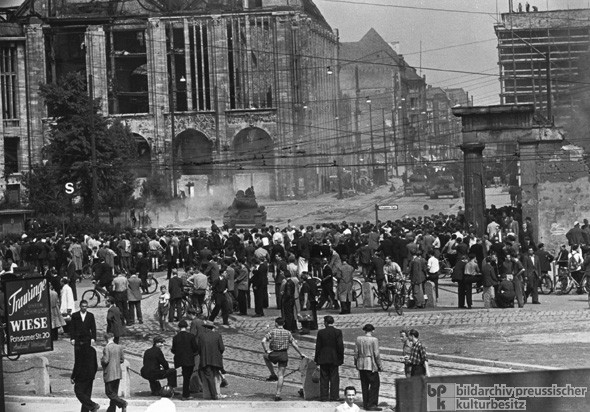 12.
Stones vs. Tanks: Workers' Uprising (June 17, 1953)
In this iconic photograph, two young men throw cobblestones at Soviet tanks in a David vs. versus Goliath encounter on Leipziger Straße in East Berlin. Photographer unknown.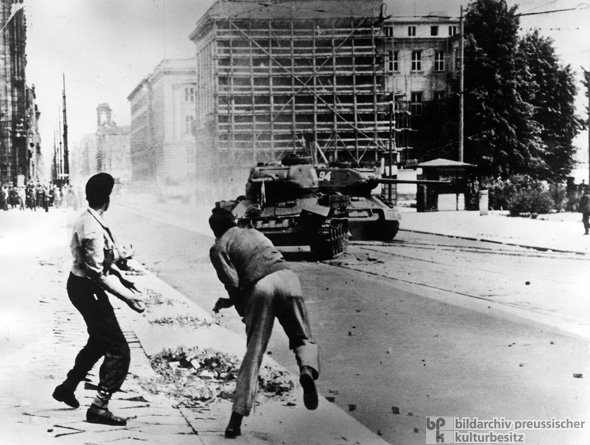 13.
Victims of the June 17th Uprising are Remembered at a Memorial Service in front of Schöneberg City Hall in West Berlin (June 23, 1953)
On June 23, 1953, a memorial service was held in West Berlin for the victims of the violent suppression....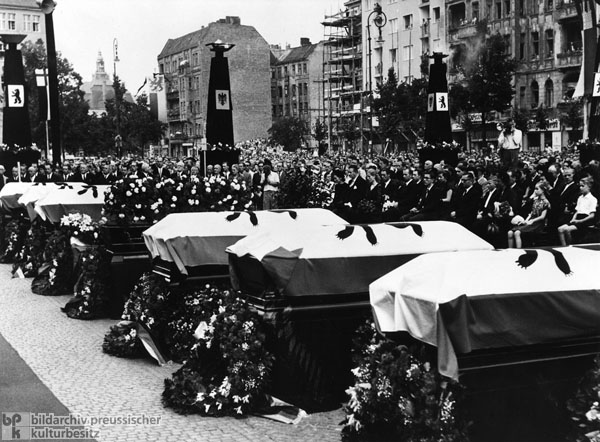 14.
The "New Course" Fills Shelves (July 25, 1953)
The "New Course" [Neuer Kurs] – a new GDR government economic policy – was supposed....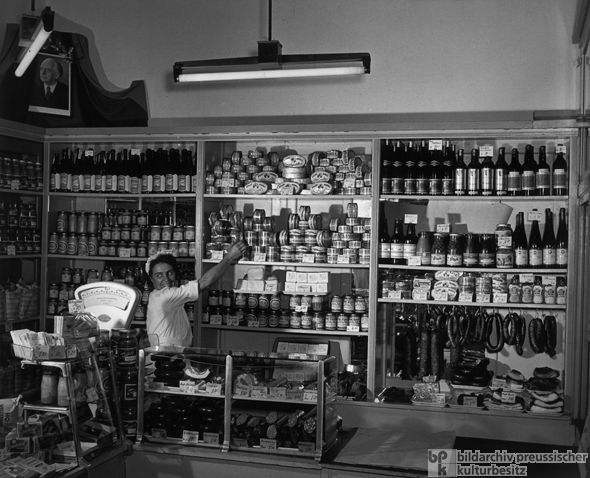 15.
Grocery Display in a Factory-to-Consumer Store in East Berlin (October 10, 1953)
After the shock of the June 17th uprising, the scheduled "building up of Socialism" [planmäßiger....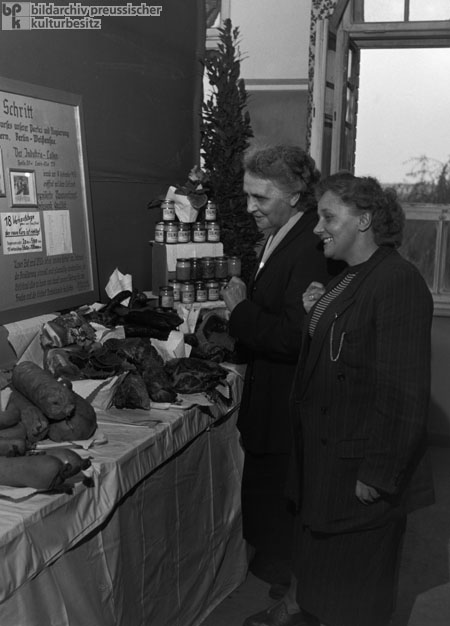 16.
Socialist Competition: Output in a Briquette Factory (1954)
Employees in nationalized firms (VEB) were divided into brigades (the smallest organizational units of an enterprise), each of which was led by a brigadier. The brigades competed against each other....