Theodor Bogler, Combination Teapot with Metal Handle (1923)
As one of the younger members of the Bauhaus pottery workshop, Theodor Bogler (1897-1968) tried to push pottery in the direction of larger-scale production. In accordance with the Bauhaus slogan "art and technology – a new unity," Bogler familiarized himself with production processes at Thuringian porcelain and stoneware factories, some of which eventually produced Bauhaus designs in small quantities. His 1923 design for the teapot pictured here is based on the "combination" principle, whereby various cast components were assembled into different models. Aesthetically, the teapot shows the strong influence of Japanese ceramics on Bauhaus pottery.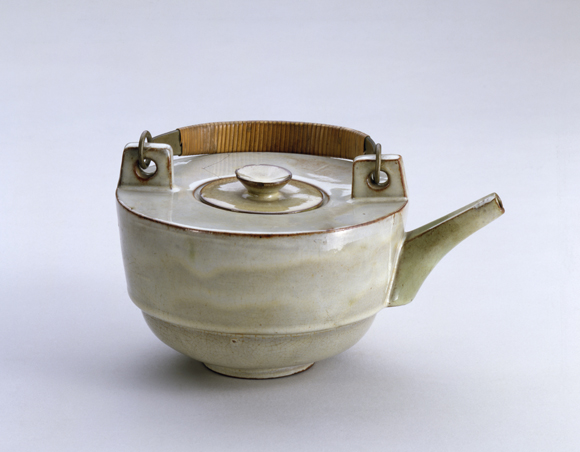 Artist: Theodor Bogler
Photo: Bauhaus-Archiv Berlin
© Vereinigung der Benediktiner zu Maria Laach e.V.