Louise Brooks in Pandora's Box by G.W. Pabst (1929)
The "vamp" was a remake of the femme fatale, a misogynistic stereotype of uninhibited, predatory female sexuality. In G.W. Pabst's silent film Pandora's Box [Die Büchse der Pandora], a cinematic adaptation of Frank Wedekind's play of the same name, American actress Louise Brooks (1906-1985) played Lulu, a tragic femme fatale who descended into murder and prostitution before dying at the hands of Jack the Ripper. Pabst's film, which is widely regarded as a classic of Weimar cinema, transferred the popular theme of Lustmord (sex murder) from the graphic arts to the screen.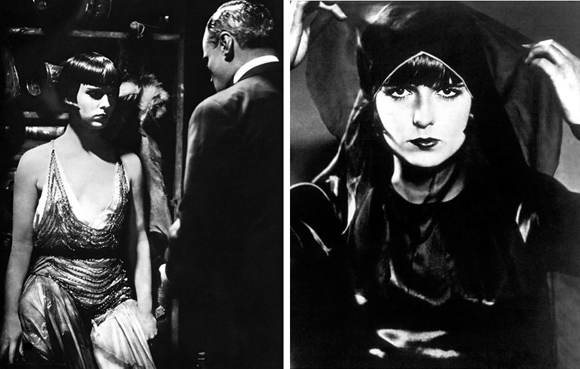 Die Büchse der Pandora [Pandora's Box], G.W. Pabst , Seymour Nebenzahl (1929).