"Chancellor's Love" (1882)
Bismarck embraces his political offspring. The Progressives (with "F." standing for "Fortschrittler") are banished to the shadows, and Bismarck has half-turned away from the Centre Party leader Ludwig Windthorst (1812-1891). The National Liberals get due attention, but "brother farmer" and another "agrarian" are conspicuous favorites. The caption reads: "One after the other! Each well-behaved child will get his turn." From Kladderadatsch (1882).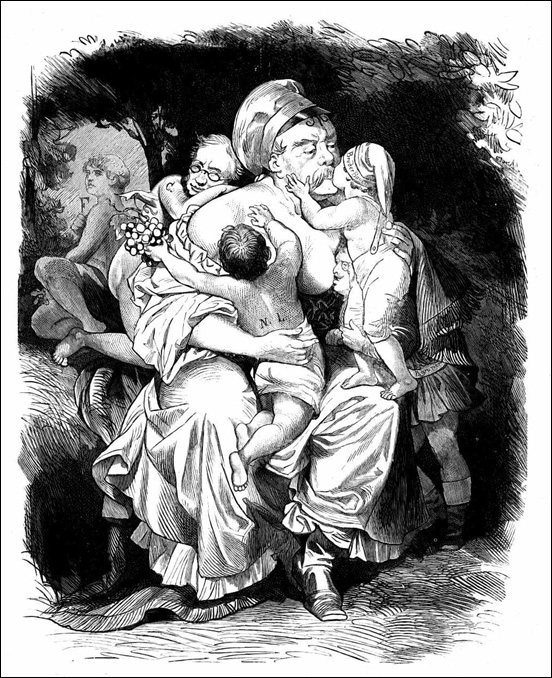 Source: "Kanzlerliebe" (1882), from Wilhelm Scholz, et al., Bismarck-Album des Kladderadatsch 1848-1989, 31st ed., Berlin: A. Hofmann & Comp., 1915, p. 143.