Monument to Friedrich Wilhelm III (1947)
View of the largely intact monument to Frederick Wilhelm III (1770-1840), King of Prussia. It was constructed in 1849 by Friedrich Drake (1805-1882) and erected in the Tiergarten near the Luiseninsel and next to the monument to Queen Luise, Wilhelm's wife.
Berlin, 1947. Print from original negative.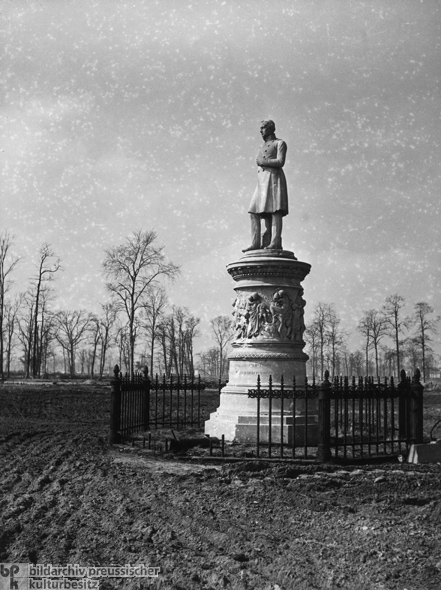 © Bildarchiv Preußischer Kulturbesitz