1.
Visit to the Protestant Pastor's House for Baptism (1828)
German Protestant churches recognize only two of the seven sacraments administered by the Catholic Church: baptism and Holy Communion. This lively scene of a christening at a Protestant pastor's....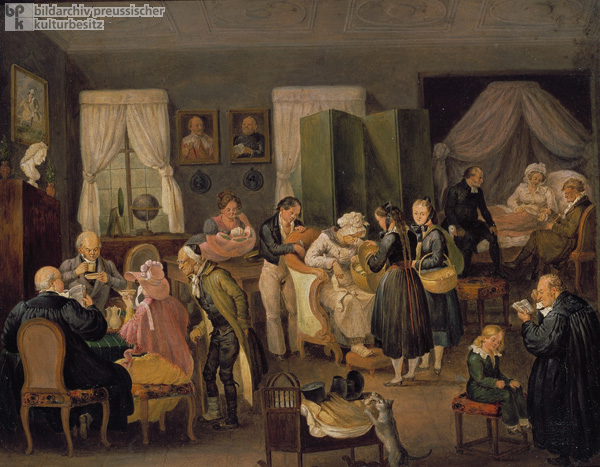 2.
Going to Church in the Black Forest (1843)
Going to church often meant more than confirming one's religions faith, listening to the sermon, and receiving Holy Communion. Particularly in rural and Alpine areas, church services enabled local....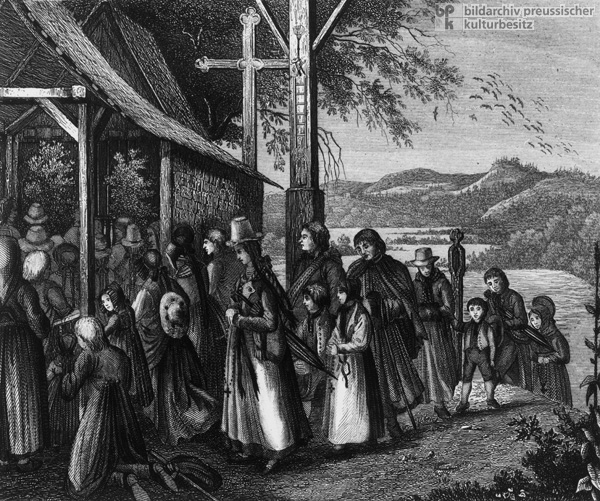 3.
The Holy Shroud of Trier (1844)
The first half of the nineteenth century saw the first signs of the all-encompassing conflict between the Prussian state and the Roman Catholic Church that would eventually erupt in the 1860s and....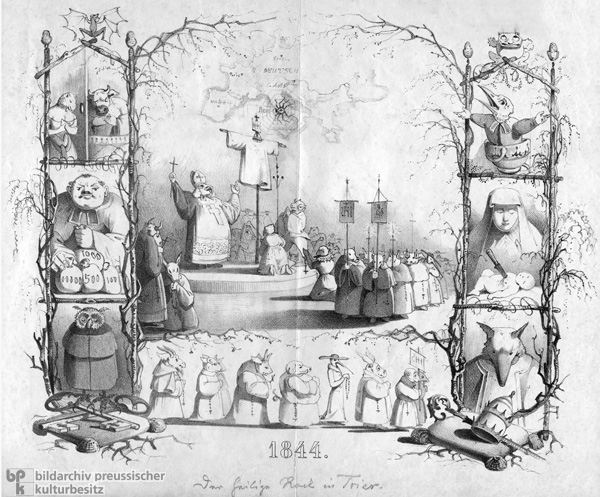 4.
Mockery of Ultramontanism and Obscurantism in the Roman Catholic Church (c. 1847)
The backdrop to this anti-Roman Catholic caricature is the foundation of the German Catholic Church in 1845. That year, the Catholic priest Johannes Ronge (1813-1887; second from left), who had been....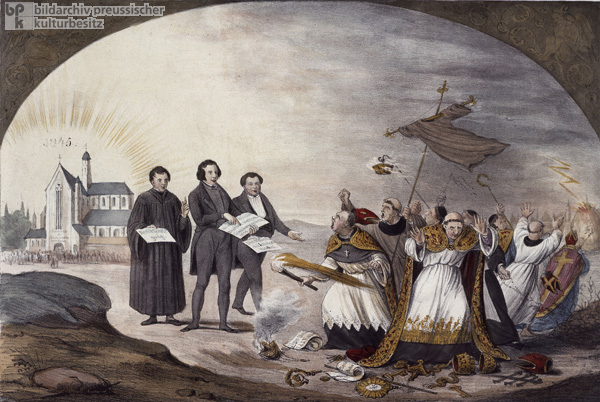 5.
The Enthronement of Archbishop Michael von Deinlein (1858)
The enthronement of Catholic Archbishop Michael von Deinlein (1800-1875) in Bamberg: the ceremonial procession to the cathedral on October 10, 1858. The popular Deinlein, whose appointment had been....
6.
Wilhelm Emmanuel von Ketteler (c. 1865)
Wilhelm Emmanuel von Ketteler (1811-1877), Catholic Bishop of Mainz, social reformer and politician. Ketteler adopted both conservative criticism of occupational freedom and socialist economic theories.....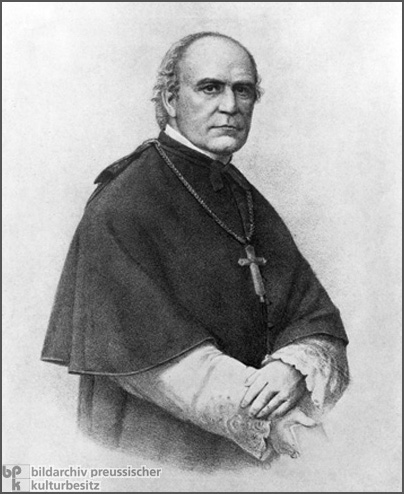 7.
August Tholuck (undated)
Portrait of the Protestant Awakened theologian Friedrich August Tholuck (1799-1877). A professor at the University of Halle, Tholuck was an influential opponent of religious rationalism and biblical....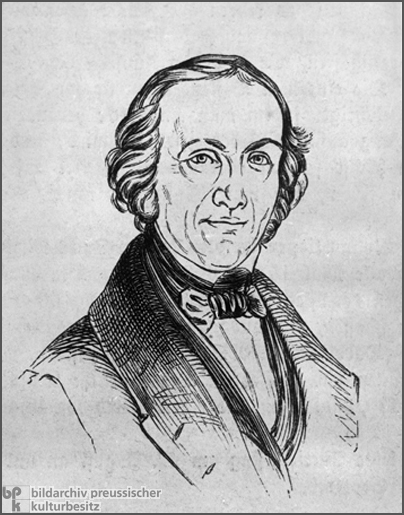 8.
Cologne Cathedral (1869)
Even before the Kulturkampf of the 1870s, there had been conflicts in Prussia between the Protestant Reich government and the Catholic provinces (the Rhineland, Westphalia, Emsland, and Silesia).....