11.
Central Office for Asylum Applications in Eisenhüttenstadt (March 21, 1997)
A Palestinian asylum seeker discloses personal data during an interview at the Central Office for Asylum Seekers in the State of Brandenburg in Eisenhüttenstadt. The central offices of the federal....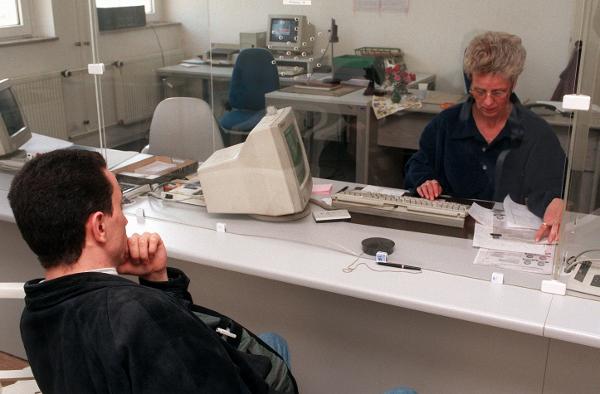 12.
Asylum Legislation becomes a Campaign Topic (July 2, 1998)
Petra Münzel, a delegate in the Bavarian state parliament [Landtag], holds the poster that the Green Party used to launch its Bavarian state election campaign in 1998. It reads: "Beckstein....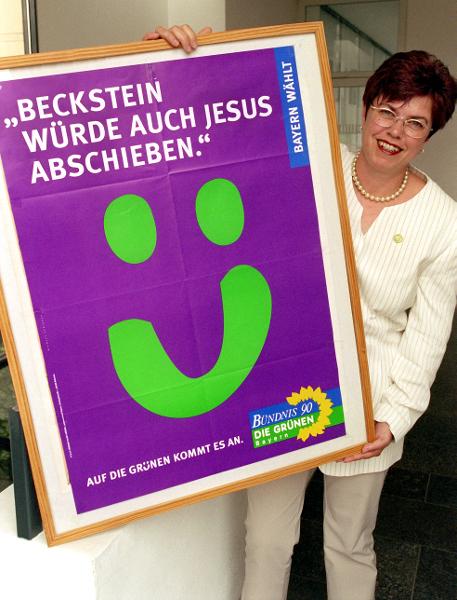 13.
Petition against Dual Citizenship (January 16, 1999)
In the winter of 1998/99, the CDU/CSU led a petition drive against the reform of the citizenship law planned by the red-green government coalition. Under the slogan "Yes to integration – No to dual....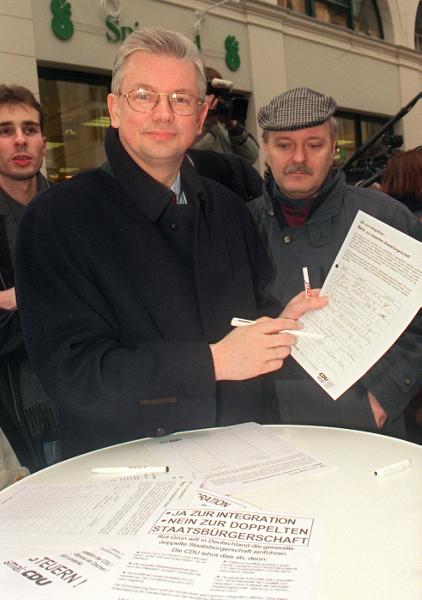 14.
Green Politician Cem Özdemir demands Dual Citizenship (January 23, 1999)
Cem Özdemir (left), then domestic policy spokesman for the Bundestag faction from Alliance 90/The Greens, and Rupert von Plottnitz....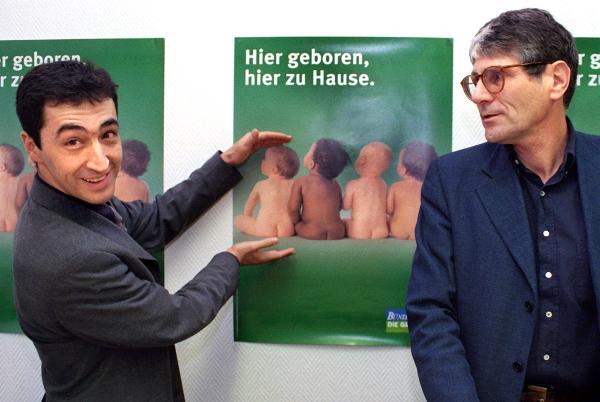 15.
NPD Rally against Dual Citizenship in Magdeburg (February 27, 1999)
The debate on reforming the citizenship law and the plans of the red-green (i.e. SPD-Green) government coalition to introduce....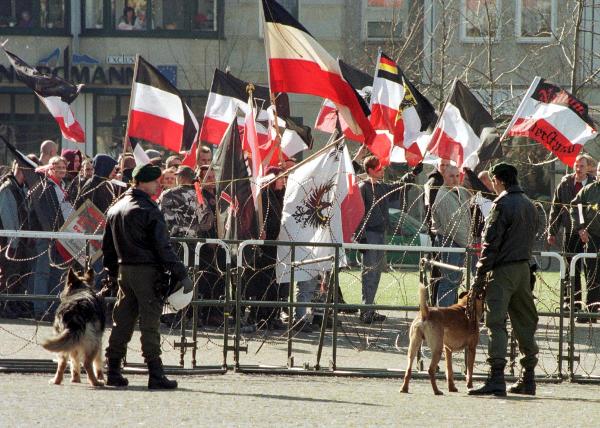 16.
Refugees from Kosovo Arrive in Lower Saxony (April 8, 1999)
The Kosovo conflict unleashed a new wave of Balkan refugees at the end of the 1990s. This photograph shows expelled Kosovo Albanians who had fled the civil war. They are seen arriving on the grounds....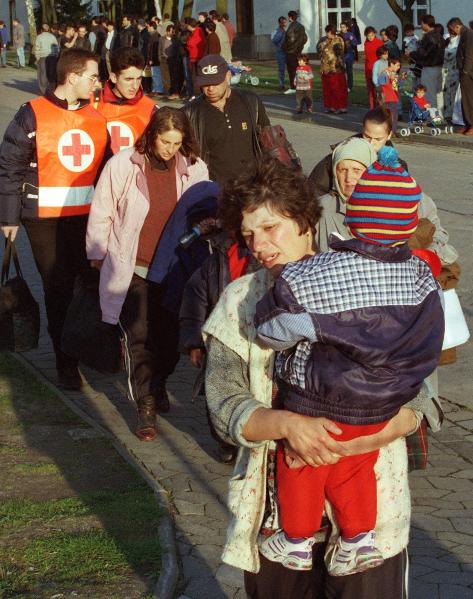 17.
Naturalization: Bavaria Introduces a Written Test for Foreigners (March 10, 2000)
In March 2000, Bavaria became the first federal state to introduce a written German proficiency examination for foreigners applying for German citizenship. Bavarian Interior Minister Günther....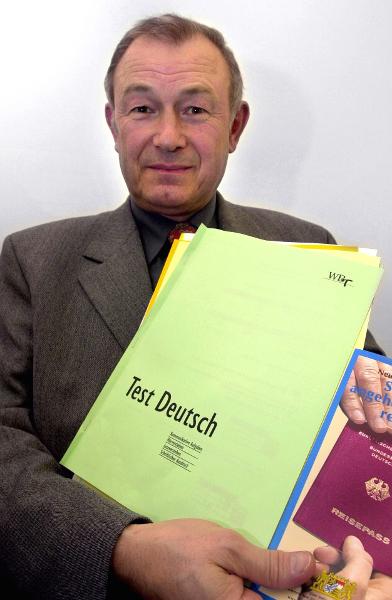 18.
Turkish-German Writer Feridun Zaimoglu (October 12, 2001)
In the 1990s, authors and filmmakers began exploring the problematic relationship between immigrants....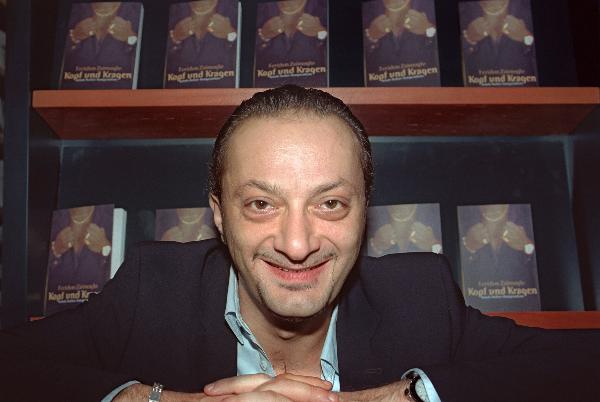 19.
German Language Class for Ethnic German Remigrants (January 22, 2003)
Ethnic German remigrants from Eastern Europe, so-called Spätaussiedler, constitute....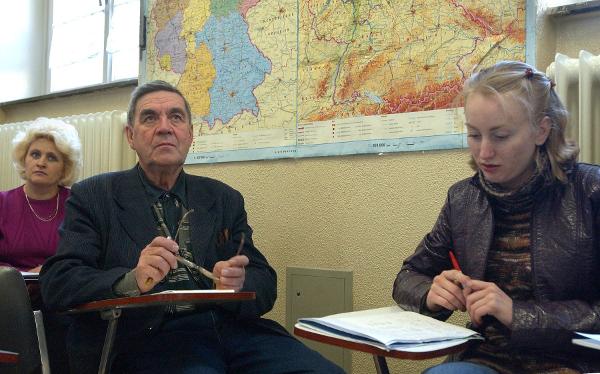 20.
Agreement on the Immigration Act (June 17, 2004)
After a lengthy legislative process – one that generated controversial discussion in the Bundestag and Bundesrat as well as among the general public – the new Immigration....