Max Liebermann, A Cobbler's Workshop [Schusterwerkstatt] (1881-82)
In the 1870s and 1880s, the young Max Liebermann (1847-1935) – who went on to become one of the most prominent artists of the Wilhemine era – produced a number of stunning scenes of everyday life, including this sympathetic rendering of a small artisanal workshop. By 1881, industrial production had actually driven many such shops out of business. Cobblers in the 1880s would more likely have spent their time repairing shoes than making them.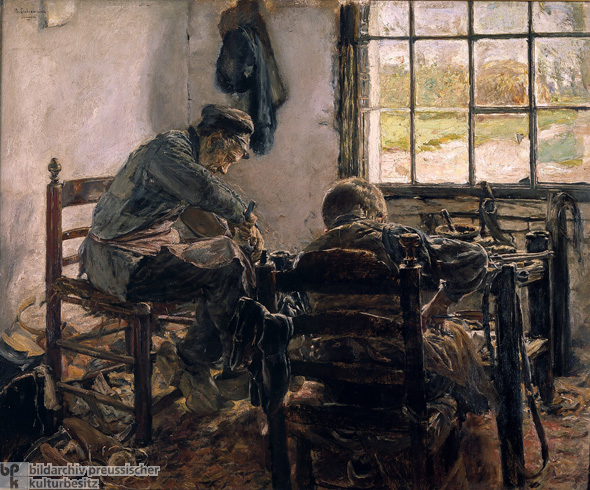 © Bildarchiv Preußischer Kulturbesitz
Original: Staatliche Museen zu Berlin – Preußischer Kulturbesitz, Nationalgalerie.