1.
Wolf Biermann in his Apartment on Chausseestraße, East Berlin (1966)
In 1953, at the age of 16, Wolf Biermann – the son of Communist resistance fighter Dagobert Biermann, who was murdered by the Nazis at Auschwitz – emigrated from....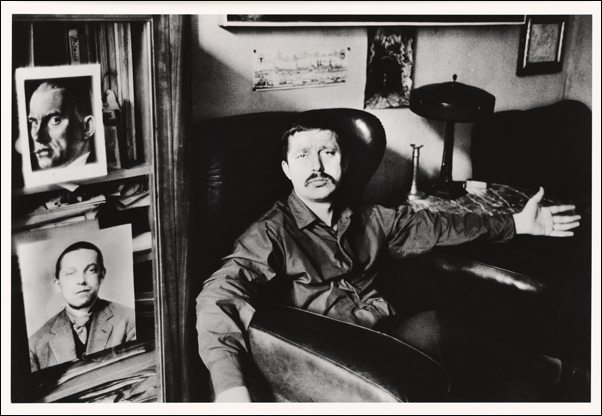 3.
Christian Kunert, Gerulf Pannach, Wolf Biermann, and Jürgen Fuchs in West Berlin (August 1977)
Viewing the expatriation of Wolf Biermann as an encroachment on their artistic freedom, twelve GDR writers expressed their solidarity with Biermann in an open....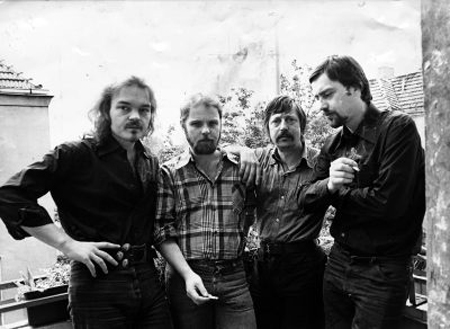 4.
Tree-Planting Initiative in Schwerin (September 16-18, 1979)
From September 16-18, 1979, a 50-member church youth group planted approximately 5,000 trees and bushes along a trolley line in Schwerin; among them was seventeen-year-old Jörn Mothes (right). In....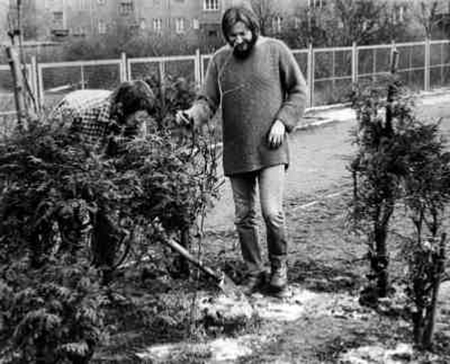 5.
Rudolf Bahro (August 1981)
Rudolf Bahro's book The Alternative [Die Alternative] was published in the Federal Republic in 1977. (The news magazine Der Spiegel had issued....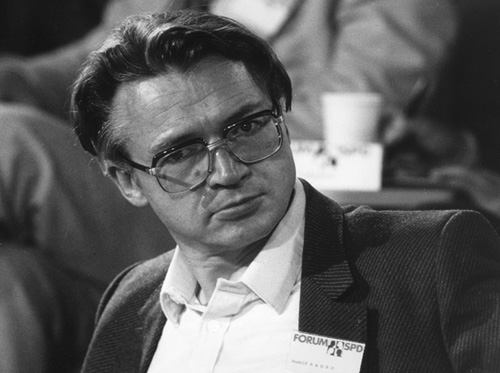 6.
Bicycle Demo, East Berlin (July 4, 1982)
On May 30-31, 1981, bicycle demonstrations under the motto "Mobile without a Car" ["Mobil ohne Auto"] took place in 25 different GDR cities. The demonstrations were part of an initiative by Hans-Peter....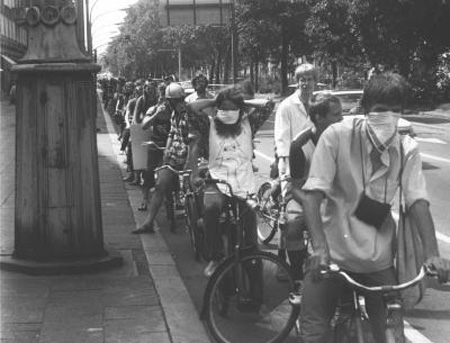 7.
Jena Peace Community [Friedensgemeinschaft] (May 19, 1983)
On March 18, 1983, around 30 members of the Jena Peace Community took part in a demonstration to commemorate the bombing of Jena during the Second World War. Security forces attacked the protestors....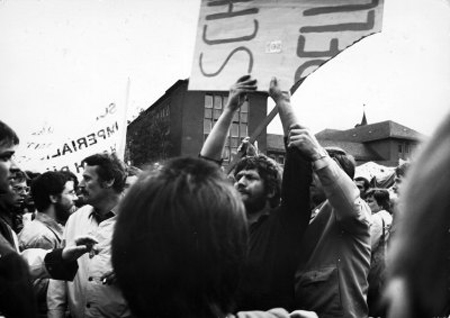 8.
"Women for Peace," East Berlin (July 3, 1983)
On March 25, 1982, without prior public discussion, the People's Parliament [Volkskammer] enacted a substantially harsher military service law. The new legislation stipulated the inclusion....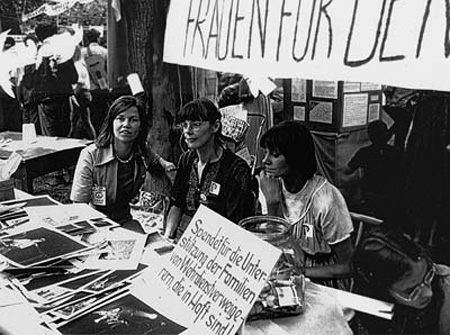 9.
Environmental Library (1987)
On the night of November 24-25, 1987, employees of the Ministry for State Security (also known as the Stasi) accompanied by a state attorney, occupied the Environmental Library, confiscated all its....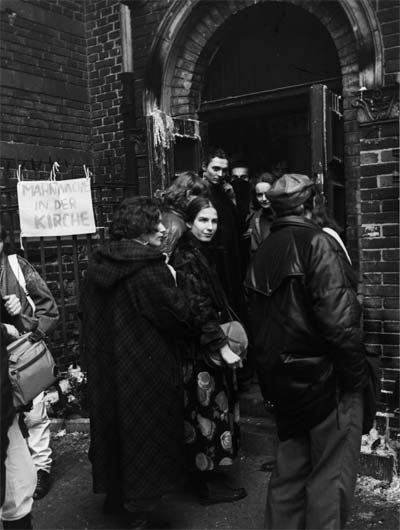 10.
Environmental Pamphlets [Umweltblätter] (1987)
The Enivironmental Library [Umwelt-Bibliothek] opened in the basement of the Chuch of Zion....