1.
A Family Flees from East to West over the Border in the Bavarian Forest (1948-49)
From the end of the Second World War until the early 1950s, the zonal borders (and later the inner-German border) remained relatively open. Those seeking to migrate could make their way through fields....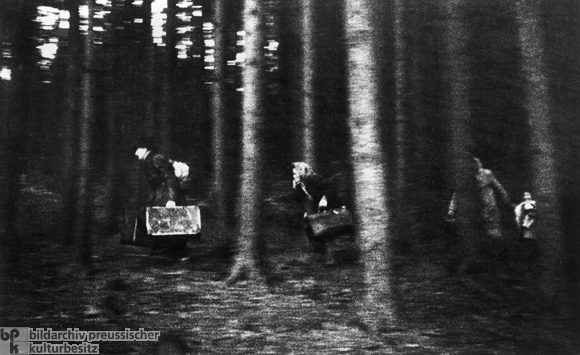 2.
A Family Returns from the Federal Republic to the GDR (1950s)
In the 1950s and 1960s, there was also a migration movement from West to East – that is, one that ran opposite to the flow of East Germans out of the GDR. Of the half million people who moved from....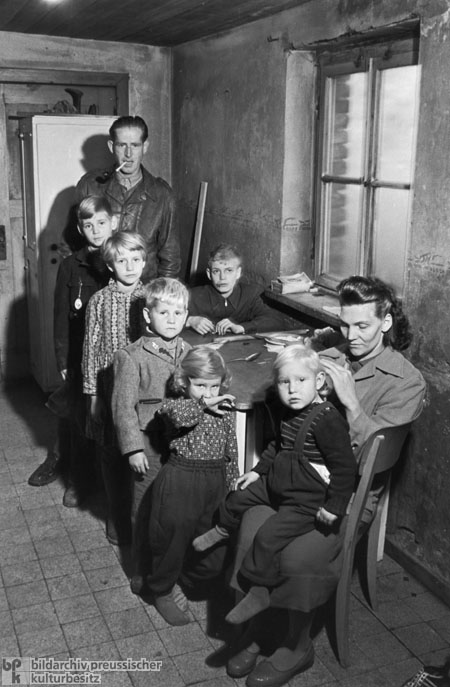 3.
Inner-German Border near Heldra (Hesse) (1952)
On May 23, 1949, the Federal Republic of Germany was founded on the territory of the American, British, and French occupation zones. After the merging of these three zones, the only remaining sections....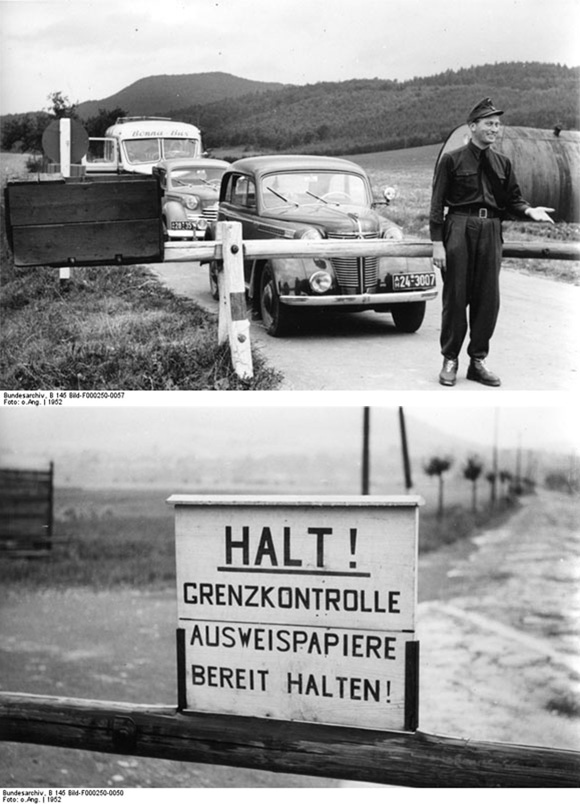 4.
Family Members Are Greeted after a Successful Flight to the West (c. 1952)
The majority of GDR refugees were young: in 1952 almost 28 percent of all applicants for emergency admission to West Germany were between fourteen and twenty-four years of age. But in addition to....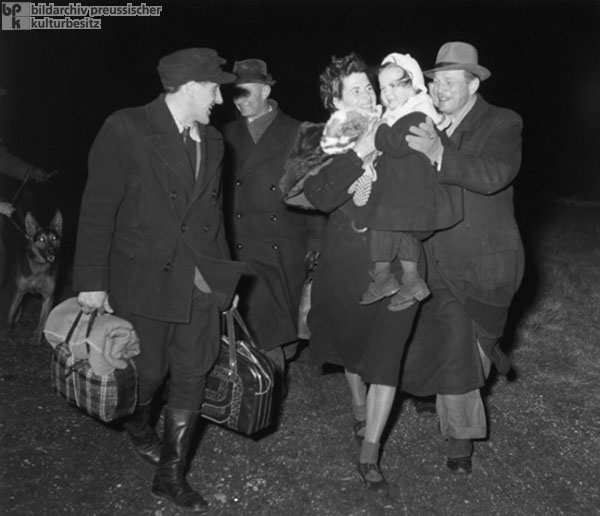 5.
Refugees are Transported to West Germany from Berlin's Tempelhof Airport (1953)
After the zonal border separating the German Democratic Republic and the Federal Republic (i.e., the inner-German border) was....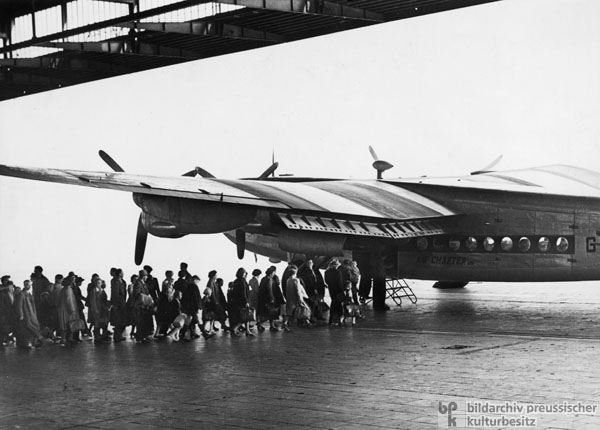 6.
"The Party's Condolences": Spiegel Cover (November 14, 1956)
In November 1956, immediately after the uprising in Hungary, the Spiegel news magazine launched a comprehensive eleven-part series entitled "'I'm a Blackguard, Mr. District Attorney': The....