1.
Individual Portrait (November 7, 1914)
Portraits of soldiers in uniform were already common in peacetime, particularly in middle-class families. The individual portrayed here was Christine Roller's brother-in-law. The postcard was sent....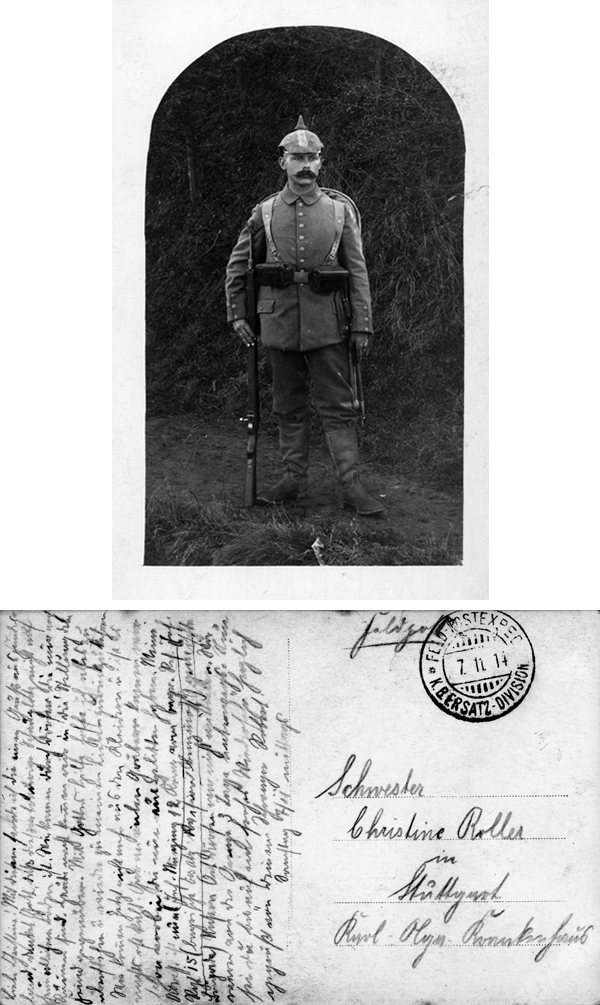 2.
Two Soldiers (June 7, 1915)
This photograph was probably taken by an amateur photographer and sent to the Photo Headquarters in Stuttgart, where it was developed and made into a postcard – a common practice when the amateur....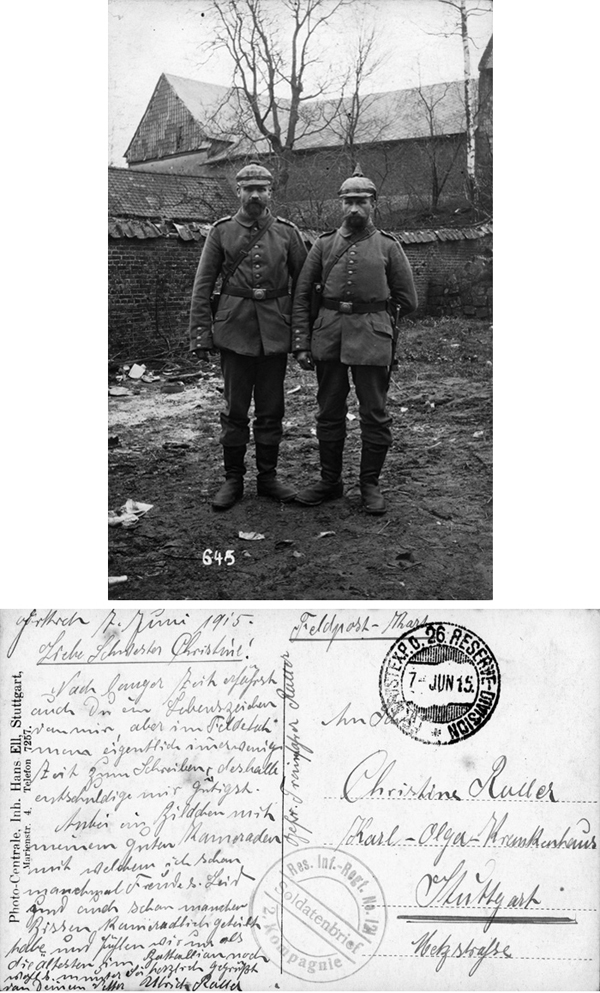 3.
Tree Ravaged by War (December 4, 1915)
The First World War saw destruction on a scale that was previously unimaginable. For professional and amateur photographers alike, ravaged trees in barren landscapes were poignant symbols of the....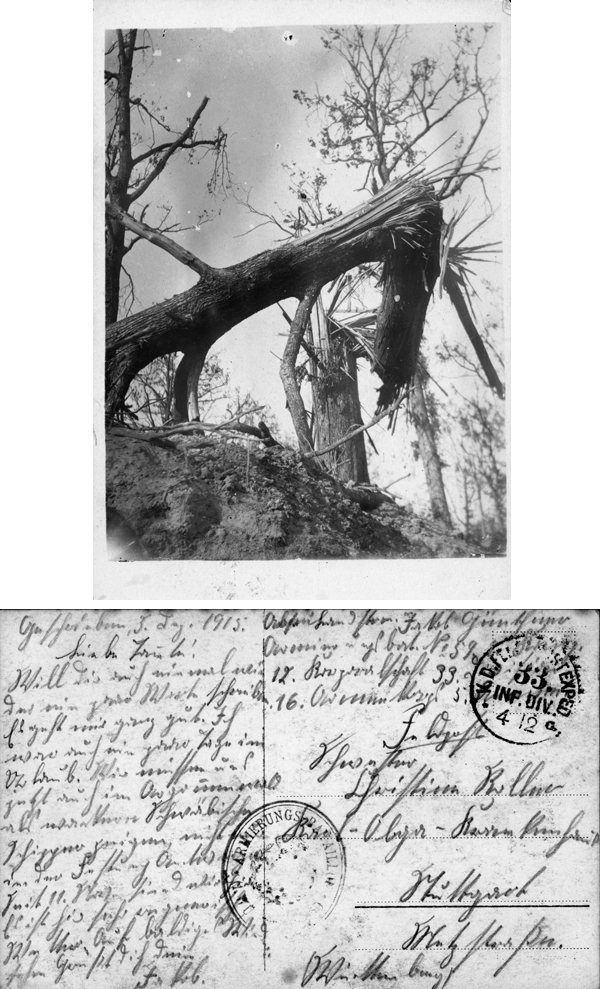 4.
Group Photograph (November 26, 1916)
Group portraits were popular among amateur photographers in uniform, not least for financial reasons. One can assume, for instance, that each person included in this photograph bought at least one....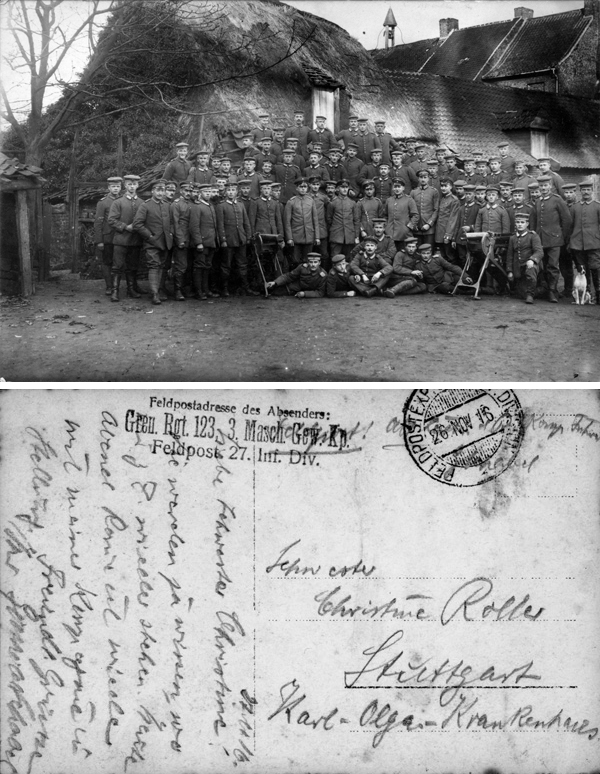 5.
Trenches and Bunkers (December 22, 1916)
It is hardly surprising that trenches – the most powerful symbol of the long, miserable war of attrition – appear in many photographs of the front. Photographs by official war reporters often depict....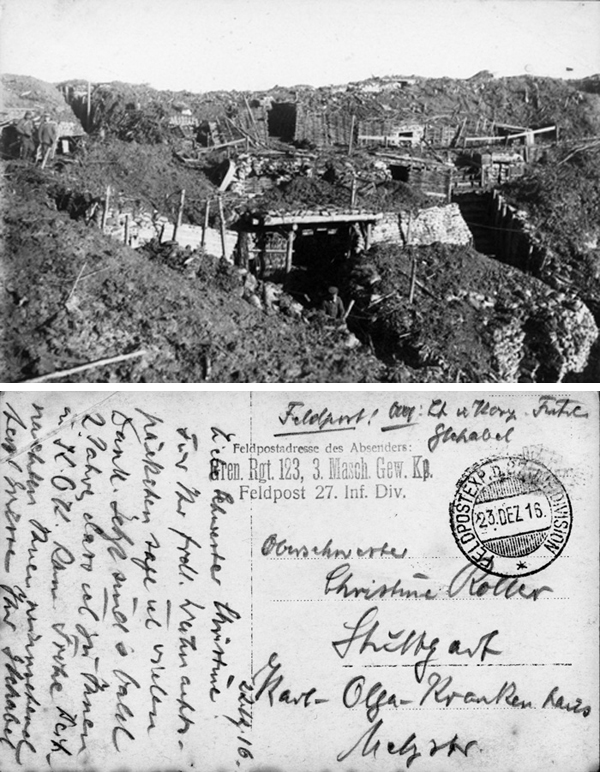 6.
Explosion in Lille on January 11, 1916 – Crater and Destroyed Factories (December 12, 1916)
On January 11, 1916, a munitions repository in Lille (France) exploded, destroying several streets as well as some adjacent factories. This postcard shows the massive crater and ruined buildings....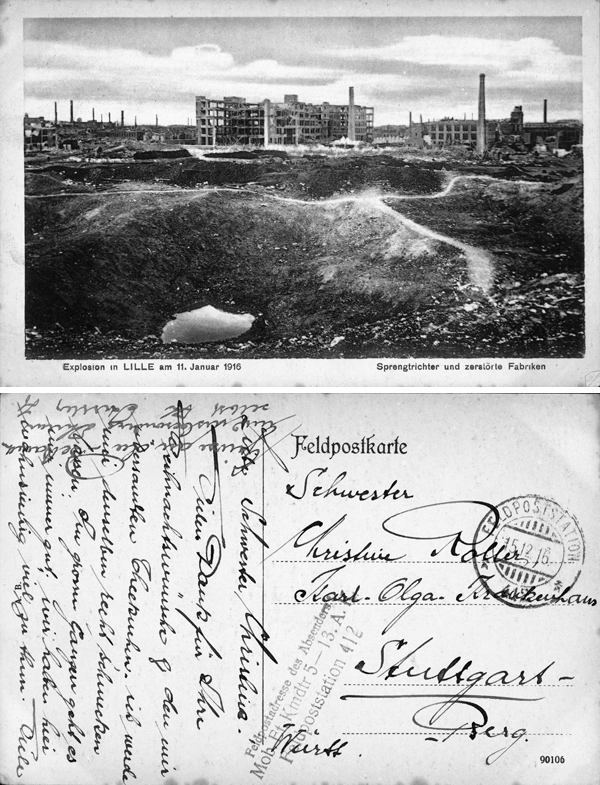 7.
Street in Lille Following the Explosion on January 11, 1916 (April 3, 1917)
This postcard comes from the same series as the previous one. Postcards were usually sold in series of six, and images in a series generally shared a common subject. Thus, it makes sense that both....