41.
Scuttling of the German Fleet at Scapa Flow (June 21, 1919)
The terms of the armistice that ended the fighting required that, besides the entire submarine....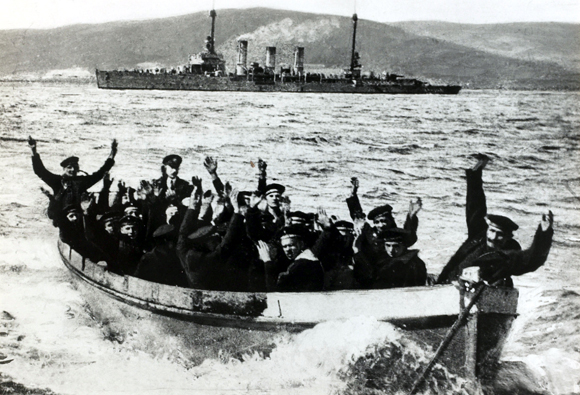 42.
The Signing of the Treaty of Versailles (June 28, 1919)
This oil painting by the Irish artist William Orpen (1878–1931) depicts the signing of the treaty in the Versailles Palace's Hall of Mirrors. Orpen served as an official painter of the British....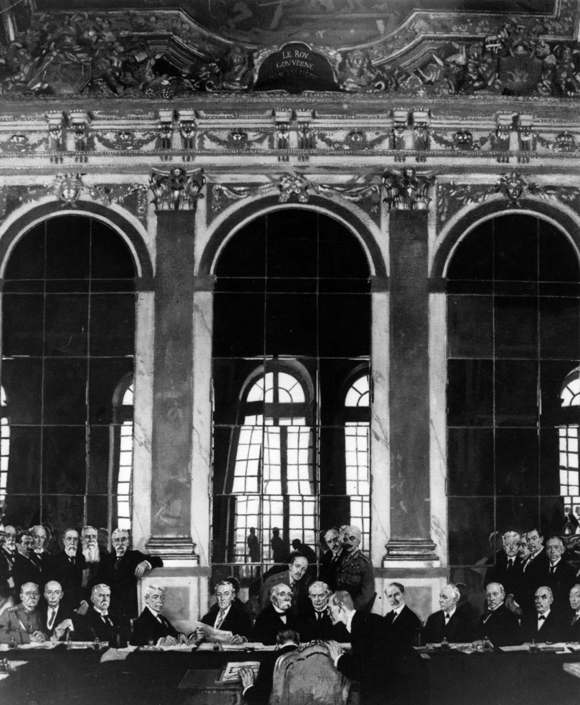 43.
The Destruction of Heavy Weaponry after the Signing of the Treaty of Versailles (1919)
Artillery caused more casualties than any other weapon in World War I, accounting for some 75% of deaths. The power that artillery lent the German army meant that it could not be ignored in the peace....