21.
The Defense of the Nussdorf Line in Vienna under Robert Blum (October 1848)
In Vienna, the third general uprising of the 1848 revolutions in early October 1848 saw street fighting, the murder of the Minister of War, Count Theodor Baillet von Latour (b. 1780), and the flight....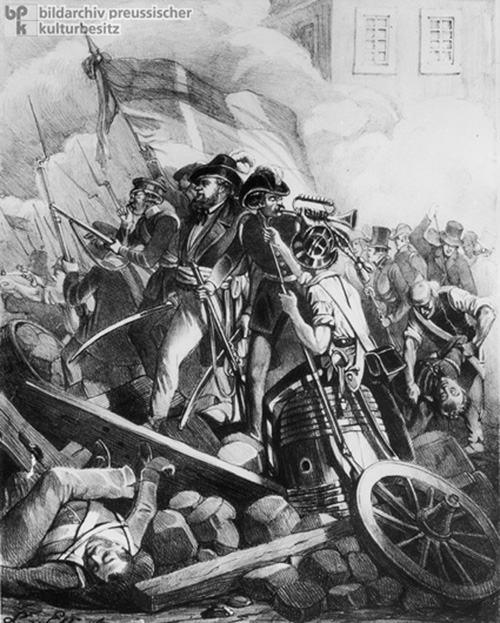 22.
The Crown of a German Kaiser is presented to Frederick William IV (1849)
In the Royal Palace, a delegation from the Frankfurt National Assembly offers the crown of a German....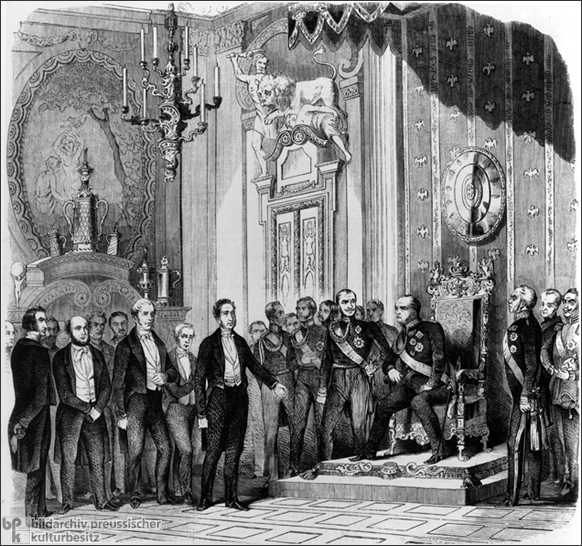 23.
Prisoners Being Led over the Elbe Bridge in Dresden (May 9, 1849)
Popular pressure at the height of the 1848 revolutions had prompted the Prussian monarch, King Frederick....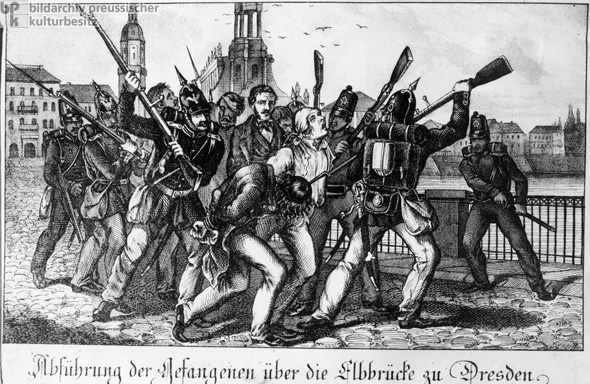 24.
"A Touring Company" (May 30, 1849)
As more and more representatives to the Frankfurt National Parliament lost – or surrendered....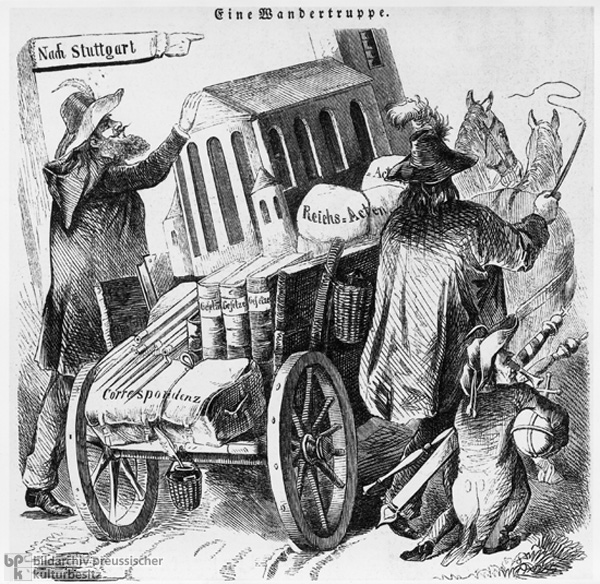 25.
The Opening of the Prussian Chamber (January 14, 1861)
King Wilhelm I opens the Prussian Chamber in the White Hall of the Royal Palace in Berlin on January 14, 1861. In this same year, Wilhelm's refusal to yield to the liberal parliamentary majority....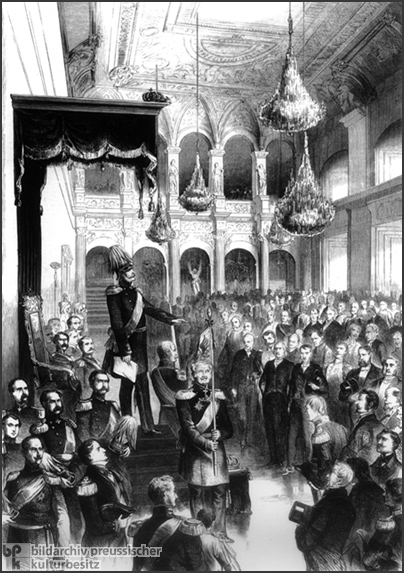 26.
Adolf Menzel, Coronation of Wilhelm I in Königsberg in the Year 1861 (1861)
Having ruled Prussia since 1858 on behalf of his mentally ill brother, Friedrich Wilhelm IV (1795-1861), Wilhelm I became king on October 18, 1861. With the help of Otto....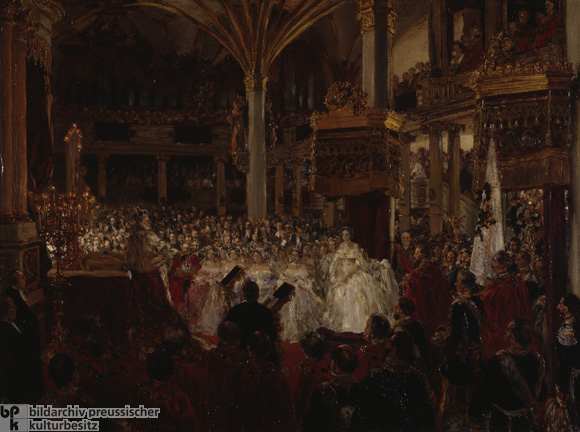 27.
David Justus Ludwig Hansemann (after 1862)
Portrait of the businessman, politician, and banker David Justus Ludwig Hansemann (1790-1864).....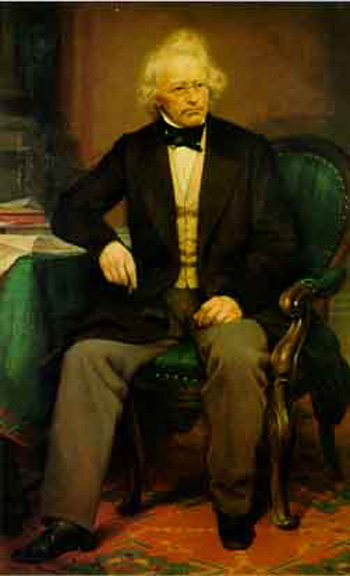 28.
Meeting of German Princes in Frankfurt (1863)
Meeting of German Princes convened by Franz Joseph of Austria, who stands in the middle of the group (in the white uniform). Johann of Saxony and Maximillian of Bavaria stand to his left; Georg of....