21.
Women Employed in the Production of Gas Masks (1940)
Although the demand for labor increased as the war continued, Hitler and other Nazi leaders rejected labor....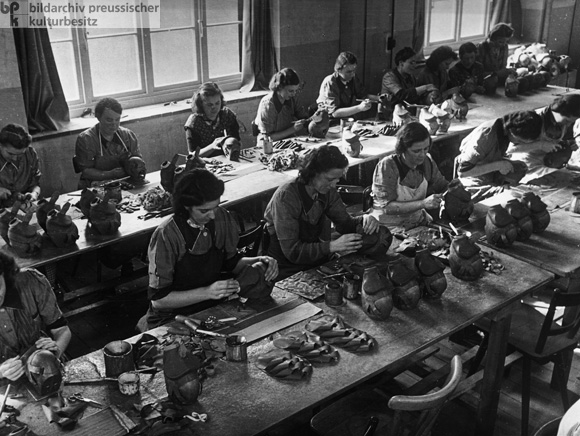 22.
NS-Frauenwarte: The Only Official Party Magazine for Women (April 1940)
The NS-Frauenwarte, an illustrated biweekly that advertised itself as the "only official party magazine for women," was among the periodicals published by the National Socialist Women's League....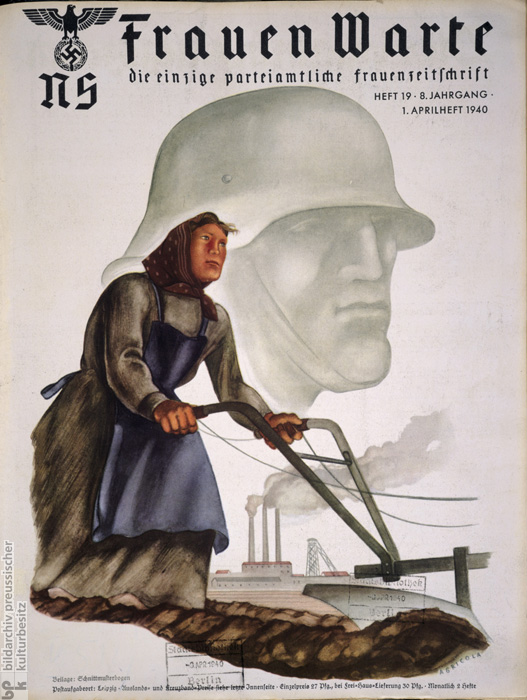 23.
Youth League Camp Site (1933)
Before the Nazis came to power, the German youth movement consisted of a multitude of political, denominational, and "federated" organizations. Among other groups, the latter category included the....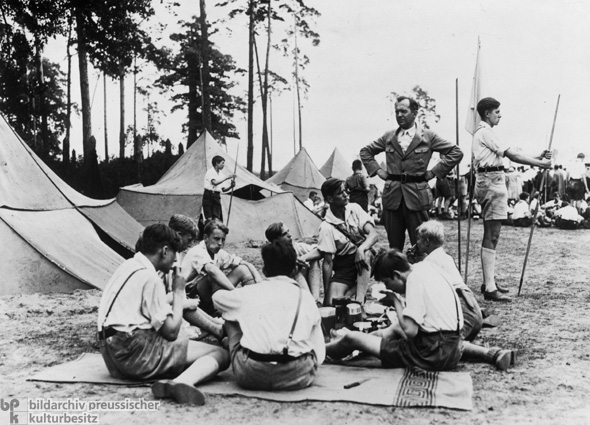 24.
Young Girls Post a Notice Advertising the League of German Girls (1934)
The League of German Girls [Bund Deutscher Mädel or BDM] was founded in 1930 as a National Socialist association for girls and was affiliated with the Hitler Youth. The BDM arranged a multitude....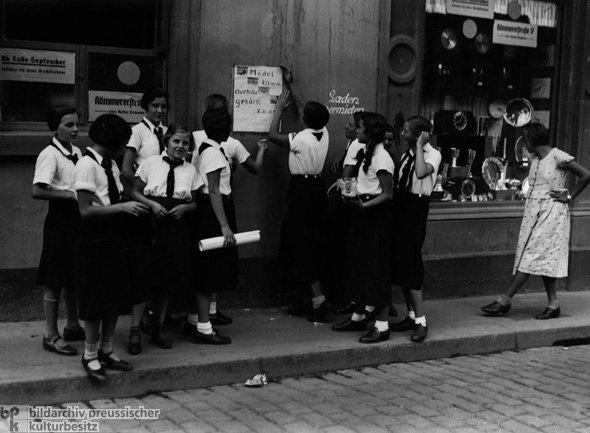 25.
Der Stürmer as Instructional Material in School Lessons (c. 1935)
To give children and youth a National Socialist upbringing, the Nazi regime sought to "coordinate" the school system [Gleichschaltung] and to bring instruction into line with their ideology.....