11.
Dessau Bauhaus: View from the Stairwell during the Building's Official Opening (December 4-5, 1926)
On December 4, 1926, more than 1,000 guests from all over the world attended the official opening of the Bauhaus in Dessau. Among the most remarkable features of this new building were the expansive....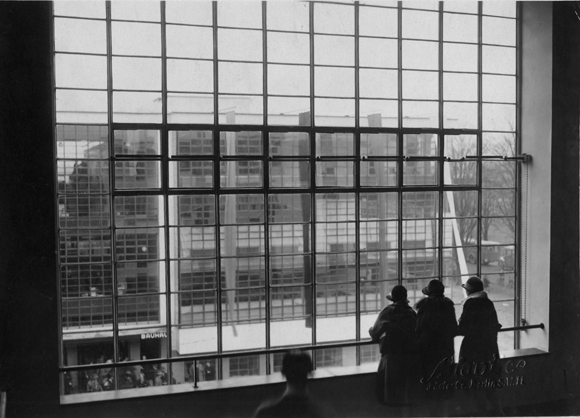 12.
Group Portrait of Bauhaus-Masters in Dessau (1926)
With the exception of Gerhard Marcks, all of the Bauhaus masters moved to the new school at Dessau. This group photo was taken on the rooftop of the new building. It shows (left to right): Josef....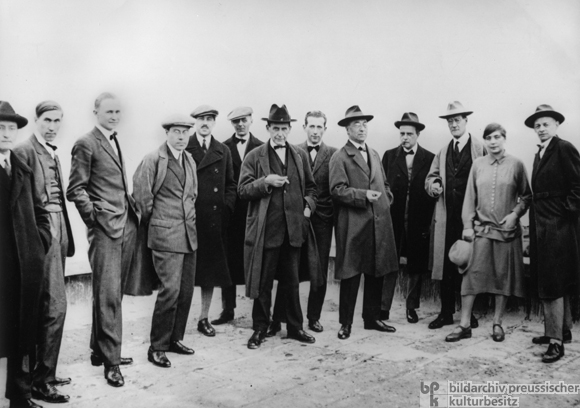 13.
Oskar Schlemmer, Triadic Ballet Costumes from the Revue Wieder Metropol (1926)
Oskar Schlemmer's (1888-1943) diverse responsibilities at the Bauhaus reflect his versatility as an artist. At various times he was in charge of the murals workshop, the stone sculpture workshop,....
14.
Erich Consemüller, Bauhaus-Scene (1926)
Erich Consemüller (1902-1957) was a Bauhaus student from 1922 until 1929. He trained first in carpentry and then in architecture, earning diplomas in both disciplines. In 1926, he was given a commission....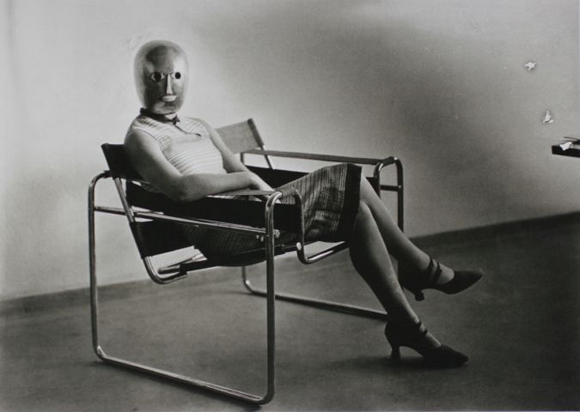 15.
Wassily Kandinsky, "Dance Curves: On the Dances of Palucca" (1926)
Dancer and choreographer Gret Palucca (1902-1993) was a former student of Mary Wigman, the leading figure in German Expressionist dance. In 1925, Palucca opened her own dance studio in Dresden and....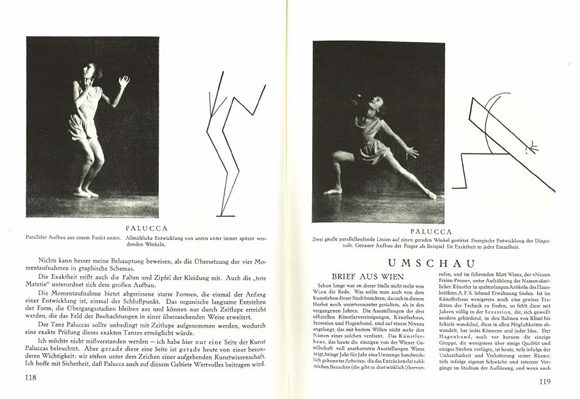 16.
Weaving Workshop at the Dessau Bauhaus (1927)
From the beginning, the Bauhaus weaving workshop was a largely female department. The majority of the students who enrolled in 1919 were women, and in most cases they were assigned to the weaving....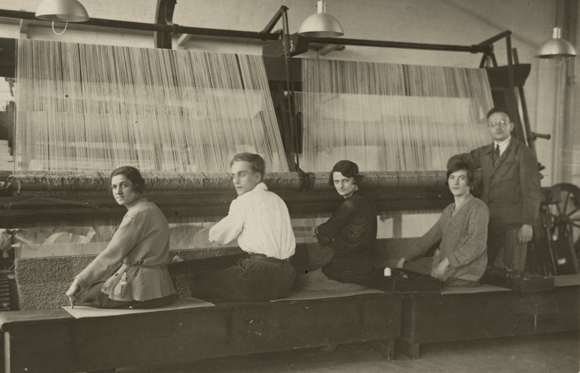 17.
Marcel Breuer, Nesting Tables (1927)
Hungarian-born furniture designer and architect Marcel Breuer (1902-1981) started off as a student at the Bauhaus. In 1925, he became a "young master." That same year he began designing metal furniture....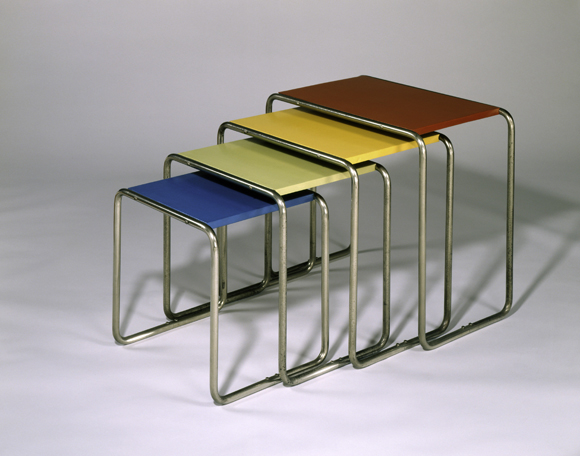 18.
Josef Albers Evaluates Student Work (c. 1928)
Artist, teacher, and theorist Josef Albers (1888-1976) enrolled in Johannes Itten's preliminary....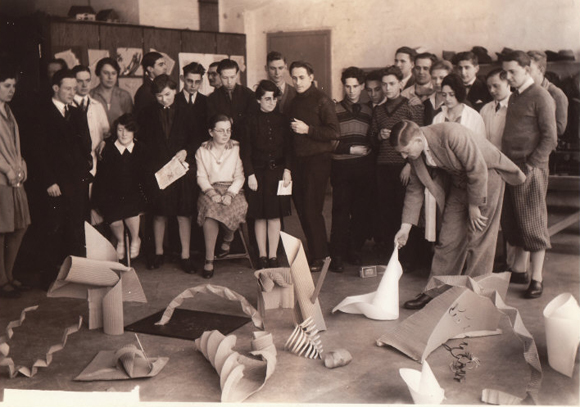 19.
László Moholy-Nagy, Bauhaus Books No. 14 (1929)
The Bauhaus Books were published by Walter Gropius and László....