11.
Motard Candle Factory in the Spandau Neighborhood of Berlin (1927)
Far from bringing prosperity to workers, rationalized factory production only made their lives more difficult. While wages rose between 1924 and 1929, so did unemployment, and employed workers found....
12.
Signing the Young Plan in the Hotel George V in Paris (June 7, 1929)
Owen D. Young (seated in the center), who co-authored the Dawes Plan, consulted and collaborated....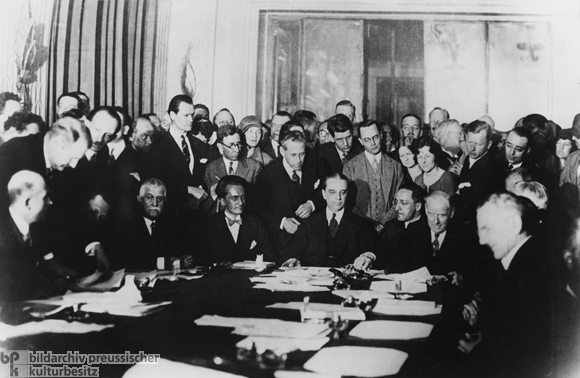 13.
Unemployed Stenotypist Seeks Work (December 1931)
The stereotypes of the "New Woman" that developed during the Weimar era took a variety of forms – flapper, garçonne, girl. With the introduction of new technologies, such as the typewriter....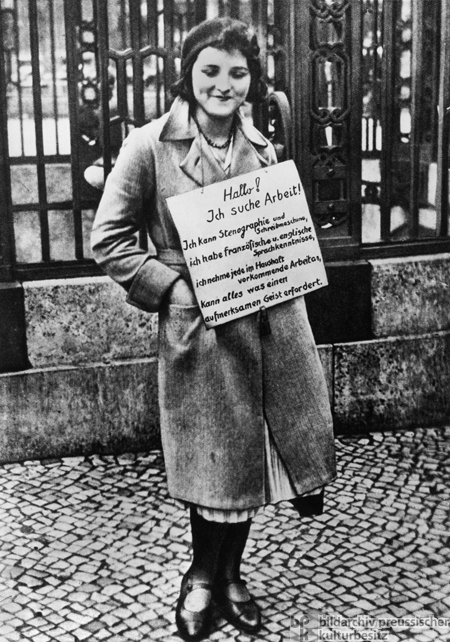 14.
Afternoon on the Boardwalk in Kolberg (July 1930)
Social policies like the eight-hour work day and collective bargaining rights made it possible for the working and middle classes to pursue leisure-time activities on a larger scale than ever before.....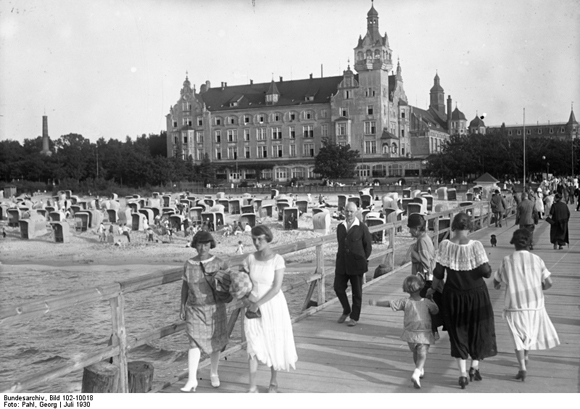 15.
Passengers Watch a Zeppelin from the Deck of the "Bremen" (August 1930)
The zeppelin became a popular symbol of Weimar Germany's commercial and industrial innovation. The Graf Zeppelin's 1929 trip around the world was an international media sensation and turned the ship....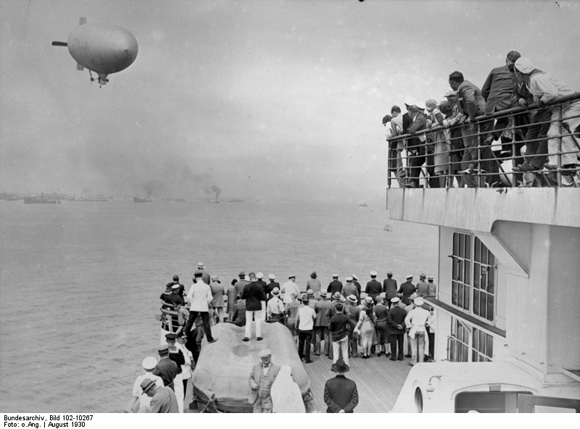 16.
Dr. Opel Presides as the 10,000th Opel Rolls off the Line (1931)
Opel was the first German car manufacturer to shift from workshop to assembly line production. The first car manufactured was the two seat, green and black 4/12 PS, known as the "Laubfrosch" [Tree....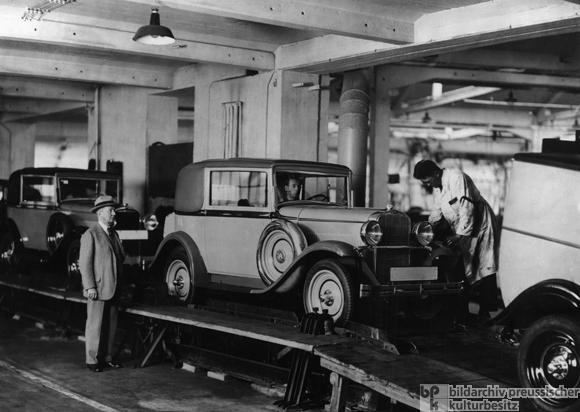 17.
Panicked Customers at the Berlin City Savings Bank on Mühlendamm (July 16, 1931)
In spite of a moratorium on reparations payments and other efforts to stabilize German banks and credit institutions, depositors' mistrust turned to panic in July 1931. The government tried to stem....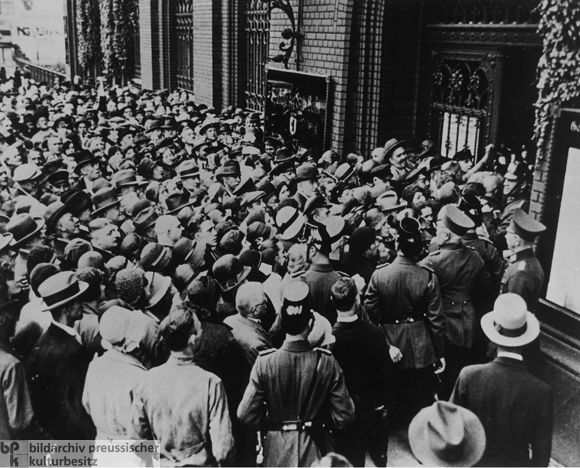 18.
Unemployed Dock Workers in the Hamburg Harbor District (1931)
As the world economic situation worsened, unemployment rose rapidly in industrial cities that produced non-essential finished goods for export. In Solingen, known for its high-quality steel knives....
19.
Families of Unemployed Miners in the Ruhr Valley Search for Winter Fuel in the Remains of a Slagheap (1931)
By mid-1932, almost half of the population in the mining town of Herne was dependent on some form of public welfare. Committees of the unemployed were formed to help manage and distribute resources.....