11.
Munich's Viktualienmarkt (March 22, 2003)
The new cosmopolitan attitude of the Germans is reflected in their eating habits among other things. Mediterranean specialties, such as those being offered up for sale at this stand at Munich's Viktualienmarkt,....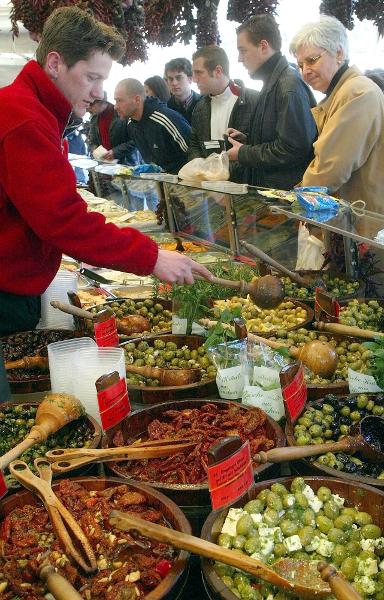 12.
Writer Wladimir Kaminer at the "Russian Disco" (May 10, 2003)
This 2003 photo shows Russian author Wladimir Kaminer at the club "Kaffee Burger" on Berlin's Torstraße. Twice a month, Kaminer serves as DJ, spinning Russian....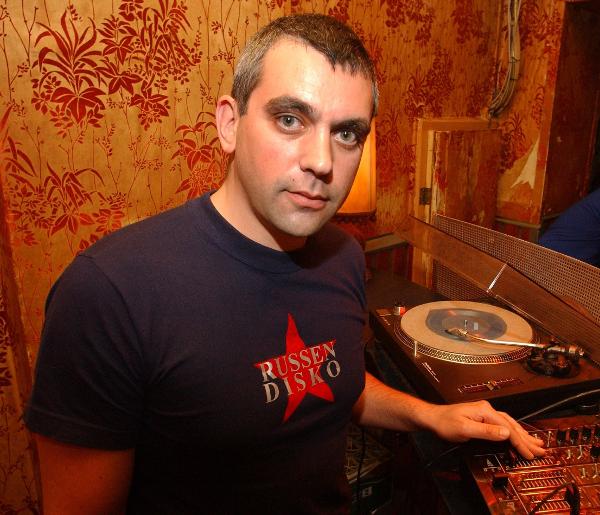 13.
Choreographer Pina Bausch during a Dress Rehearsal of "Café Müller" (May 15, 2003)
This photograph shows choreographer and dancer Pina Bausch (1940-2009) during a dress rehearsal of "Café Müller" (1978) in Bochum's Centennial Hall on May 15,....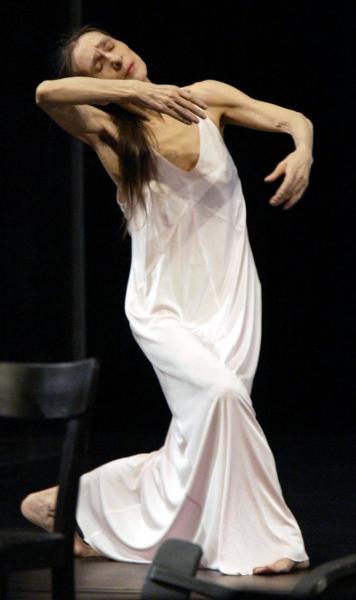 14.
Head On by Fatih Akin (February 2004)
Turkish-German director Fatih Akin happily poses for the cameras during a press conference at the Berlinale on February 14, 2004. His film Head On won....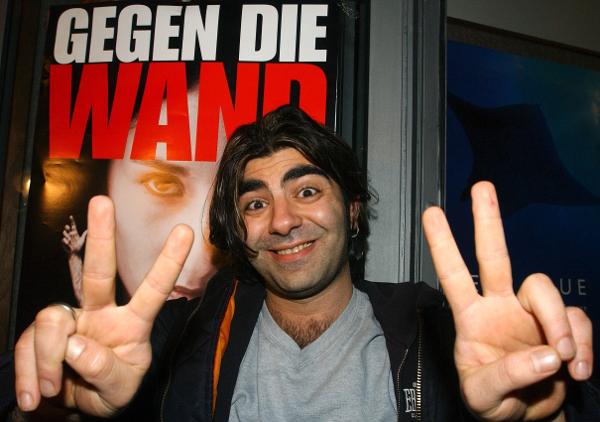 15.
Female Soccer Fans (May 2, 2004)
Soccer, the most popular sport in Germany by far, is no longer an exclusively male domain. According to surveys, women and girls now make up 22% of stadium visitors. Some of those fans can be seen....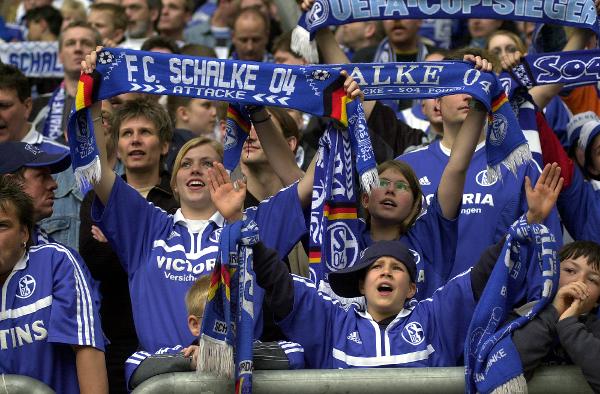 16.
Jewish Museum in Berlin (August 17, 2004)
The Berlin's first Jewish Museum was located on Oranienburger Straße in the city's historically Jewish neighborhood of Mitte. It opened shortly before Hitler's rise....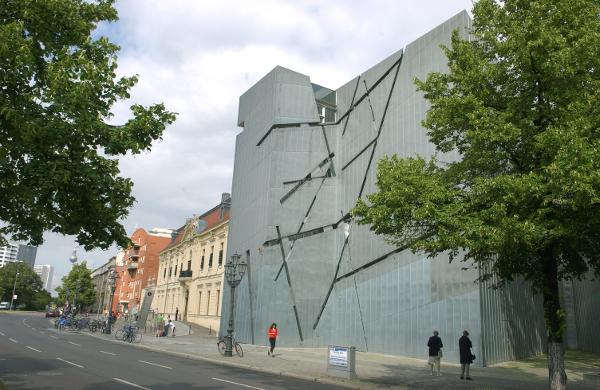 17.
Success with German Lyrics: "Wir sind Helden" (February 28, 2005)
In 2003, the Berlin band "Wir sind Helden" ["We are Heroes"] topped the music charts with intelligent and witty German song titles and went on to become one of Germany's most successful bands. In....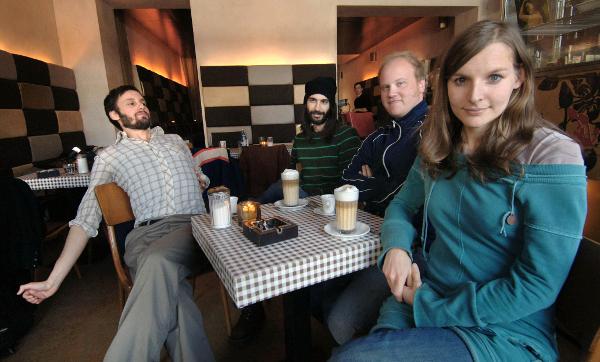 18.
Headline: "We are Pope!" ["Wir sind Papst"] (April 2005)
It was not only Germany's Catholics who celebrated the election of conservative theologian Joseph Cardinal Ratzinger as pope on April 20, 2005. For many Germans,....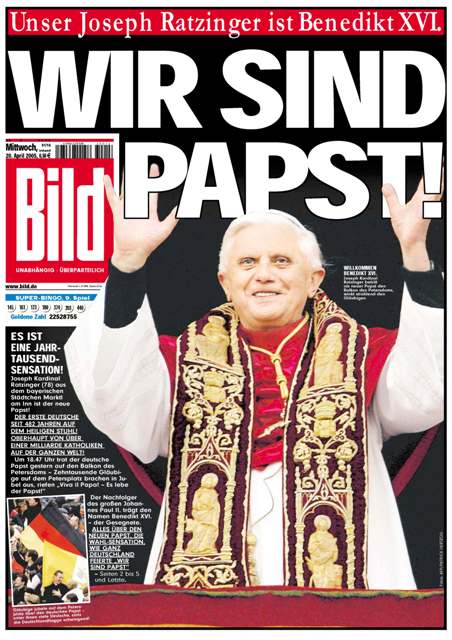 19.
Berlin: Poor but Sexy (2006)
In November 2003, the governing mayor of Berlin, Klaus Wowereit (SPD), quipped in an interview, "Berlin is poor but sexy" – an allusion to the dire financial....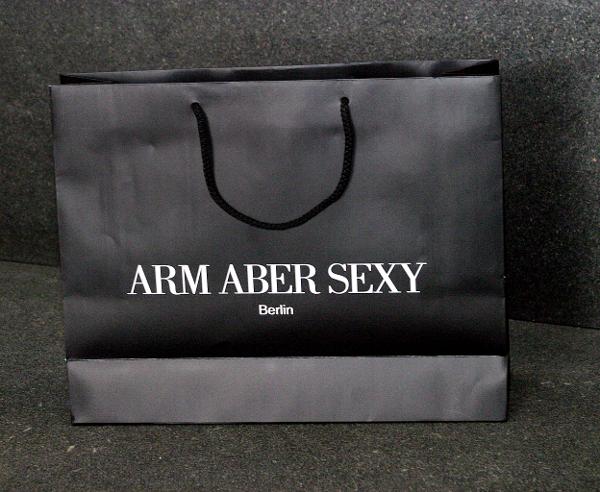 20.
The Munich Gourment Shop Alois Dallmayr (2006)
The Alois Dallmayr shop, a Munich purveyor of fine foods and coffee, is steeped in tradition;....