11.
Federal Chancellor Gerhard Schröder lays a Wreath on the Grave of an unknown German Soldier at the Ranville War Cemetery in France (June 6, 2004)
At the invitation of French President Jacques Chirac, Gerhard Schröder joined 23 other heads of state and government leaders....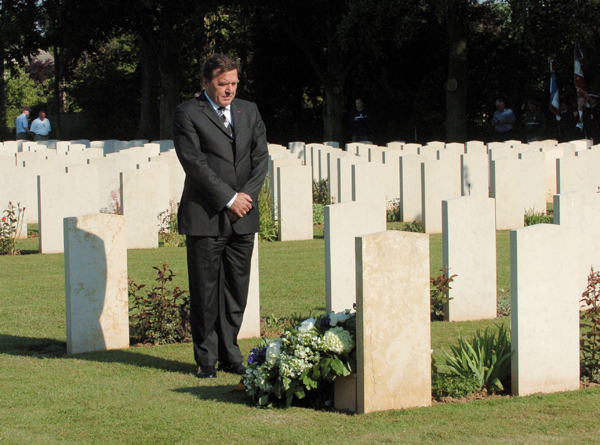 13.
Green Party Campaign: "Christmas in Lower Saxony – Now Even More Patriotic!" (December 13, 2004)
The Greens reacted to the unflagging German debate on patriotism in their own humorous manner. In this photo, Stefan Wenzel, faction leader of Alliance 90/The Greens in Lower Saxony, presents a make-your-own....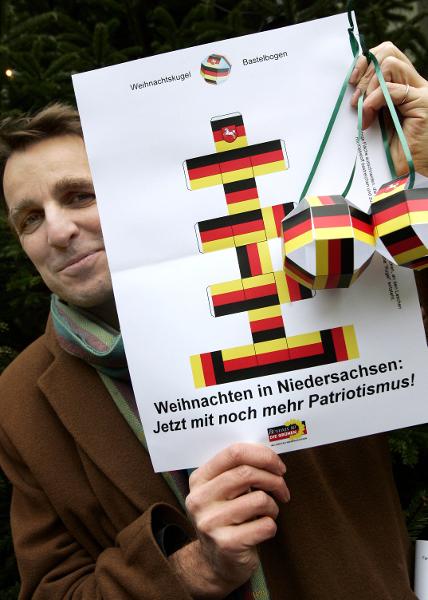 14.
Memorial to the Murdered Jews of Europe (April 21, 2005)
In 1988, journalist Lea Rosh proposed that a memorial to the murdered Jews of Europe be erected on the former grounds of the Gestapo in the Kreuzberg neighborhood....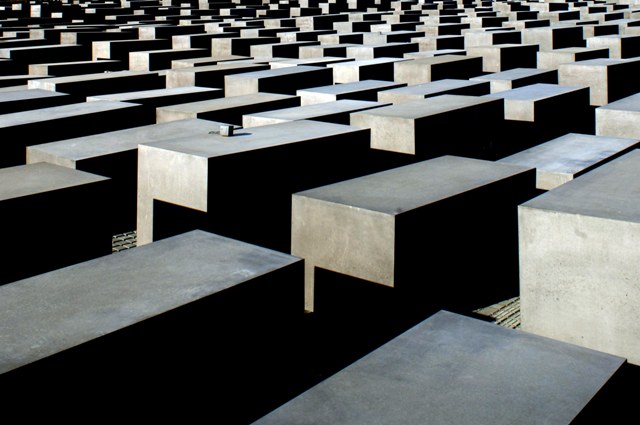 15.
Soccer World Cup 2006: Parade With German Flags (June 24, 2006)
Hosting the World Cup in the summer of 2006 not only gave Germans an opportunity to present themselves as hospitable and cosmopolitan, it also allowed them to celebrate a new kind of patriotism that....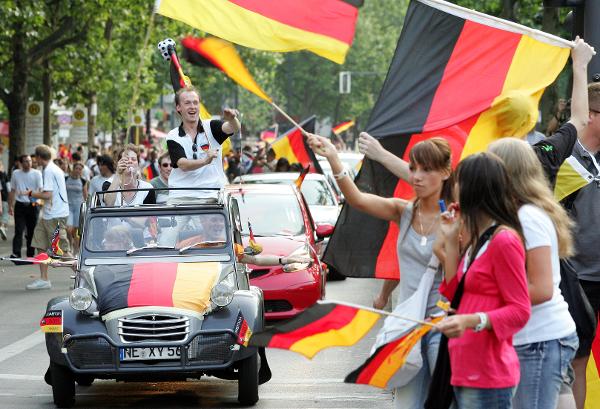 16.
Writer Martin Walser in Front of a Portrait of Ignatz Bubis (May 17, 2007)
This photo shows author Martin Walser in front of a portrait of the former chairman of the Central Council of Jews in Germany, Ignatz....