11.
Passersby in Front of a Berlin Radio Store Listen to the Official Radio Broadcast of a Speech by Hitler (1936)
Broadcasting Hitler's speeches was one of the most important functions of radio during the Third Reich. Work in factories and businesses came to a halt during these broadcasts, and people gathered....
12.
Führer Pennant in the Berlin Olympic Stadium during the Olympic Games (1936)
Under Joseph Goebbels's leadership, the Nazi regime staged the 1936 Olympic Games as a gigantic propaganda spectacle. The world was to be given a picture of the beauty, harmony, and strength of the....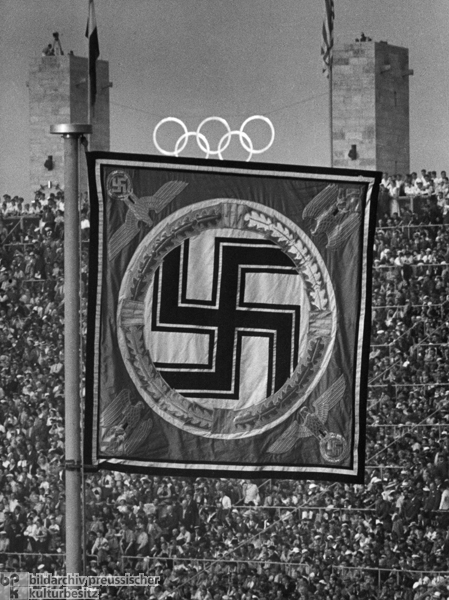 13.
Stroller with a Swastika Painted on its Back (1937)
Shortly after the National Socialists had come to power, swastikas and other slogans and images associated with the movement started appearing on numerous objects of everyday use. Beer glasses, matchboxes,....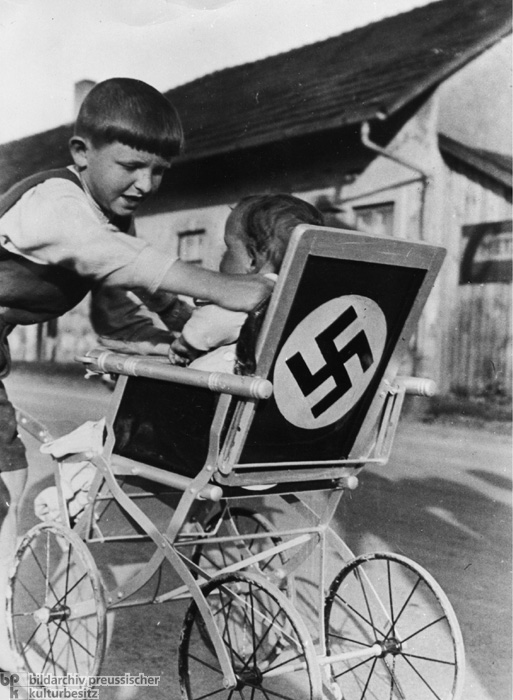 14.
Rally on Heldenplatz [Heroes' Square] in Vienna – Hitler Delivers a Speech on the Day after the Annexation of Austria (March 15, 1938)
Hitler appeared in public after every foreign and domestic political success. This photograph shows him delivering a speech to a large crowd in Vienna on the day after the annexation....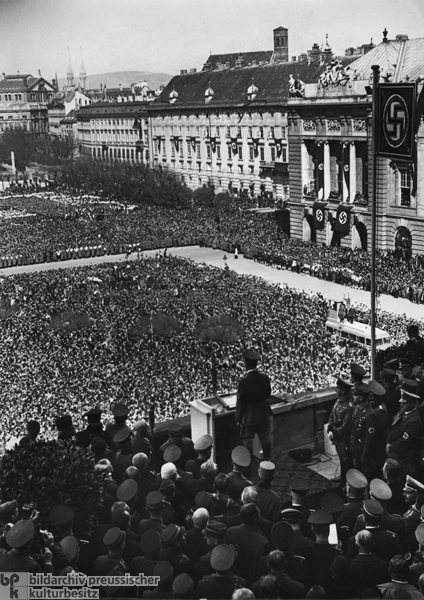 15.
Joseph Goebbels Speaks to the Editors-in-Chief of the German Press (1940)
The press was one of the Nazi regime's most important propaganda tools. In 1933, Goebbels's propaganda ministry assumed control over the content and style of the entire newspaper industry by holding....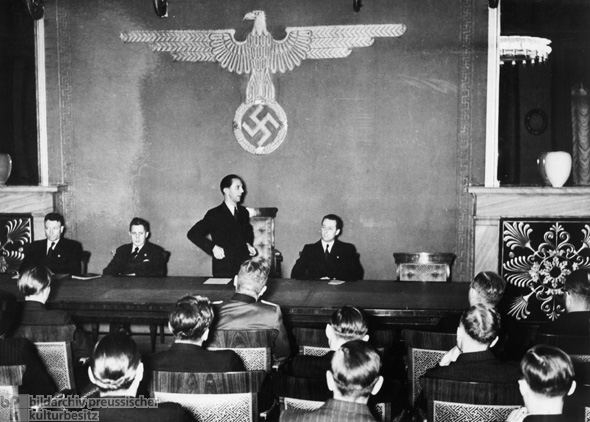 16.
The Defense of the Home Front: The Enemy is Listening In (1942)
After the start of the war, Himmler and Heydrich began to deploy and extend their terror apparatus in "defense of the home front." Above all, the Security Service [Sicherheitsdienst or SD],....
17.
The Eternal Jew [Der ewige Jude], Film Poster (September 1940)
Joseph Goebbels and his subordinates at the propaganda ministry were thoroughly aware of the power of the still young medium of film, and they put it to strategic use in National Socialist propaganda,....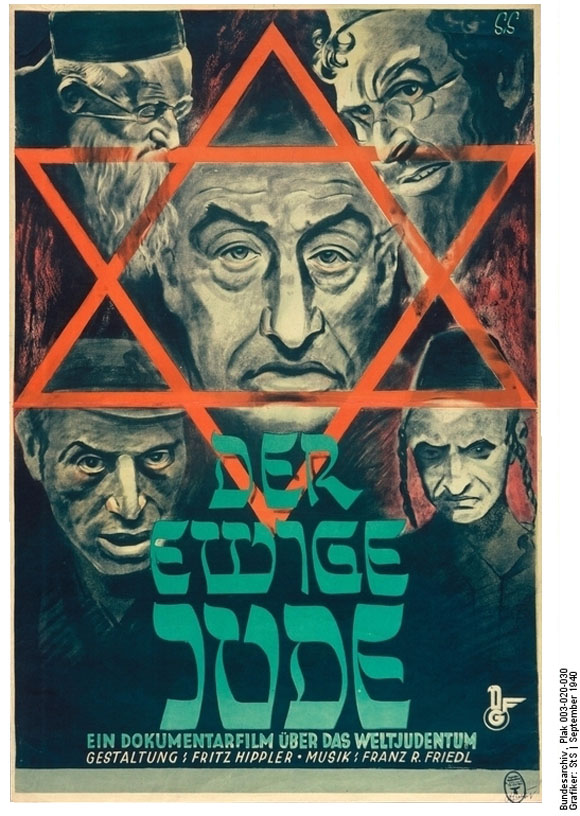 18.
Goebbels's Speech at the Sportpalast in Berlin (February 18, 1943)
On February 18, 1943, Joseph Goebbels delivered the most famous speech of his career at the....