11.
Der Spiegel on the TV Miniseries "Holocaust" (January 29, 1979)
In late January 1979, the four-part American TV miniseries "Holocaust" (1978) aired on West German public television. Prior to its broadcast, the NBC production had provoked strong misgivings; its....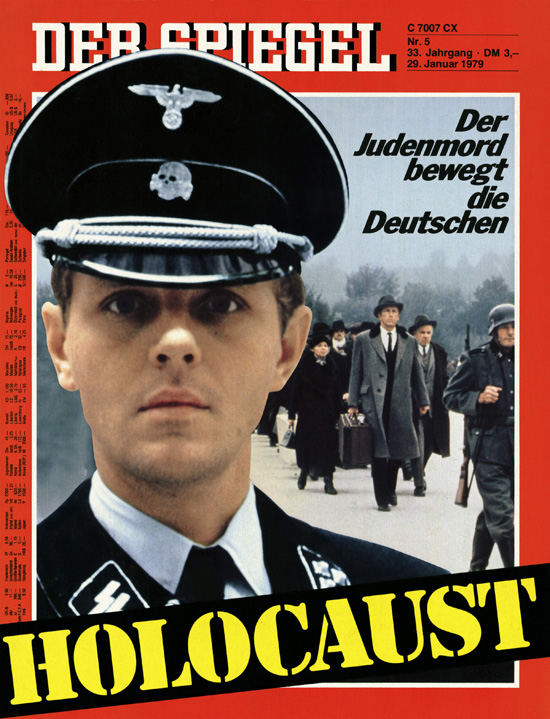 12.
Prussia – Attempting an Assessment, Exhibition Guide (1981)
From August 15 to November 15, 1981, the exhibition "Prussia – Attempting an Assessment" [Preußen – Versuch einer Bilanz] was on view at West Berlin's Martin Gropius Bau as part of the Berliner....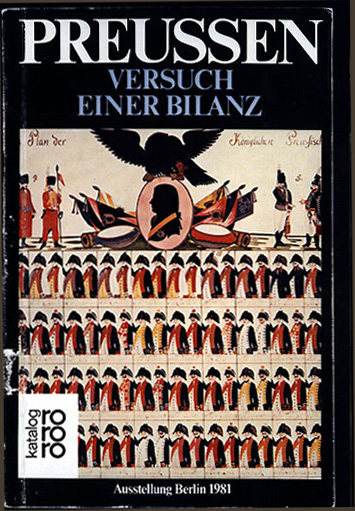 13.
Honor Guard in Front of the Memorial to the Victims of Fascism and Militarism ("Neue Wache"), Unter den Linden, East Berlin (1983)
The "Neue Wache" (New Guard House), which had been severely damaged in World War II, underwent a....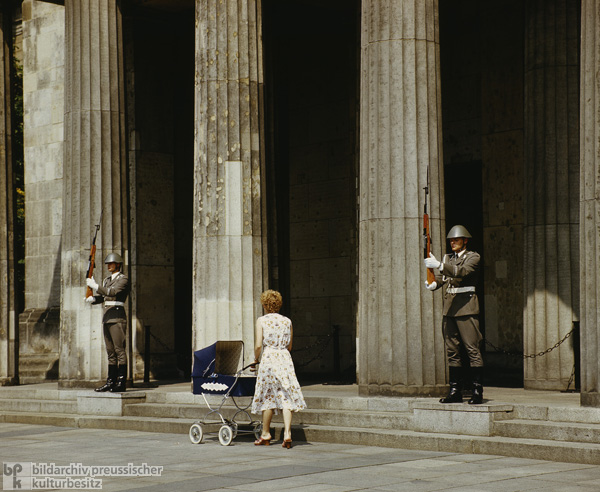 14.
Stern Presents Hitler's Diaries (April 22, 1983)
On April 22, 1983, the news magazine Stern told the public that it had discovered Adolf Hitler's diaries. Three days later, it presented them at a press conference. The magazine had paid 9.3....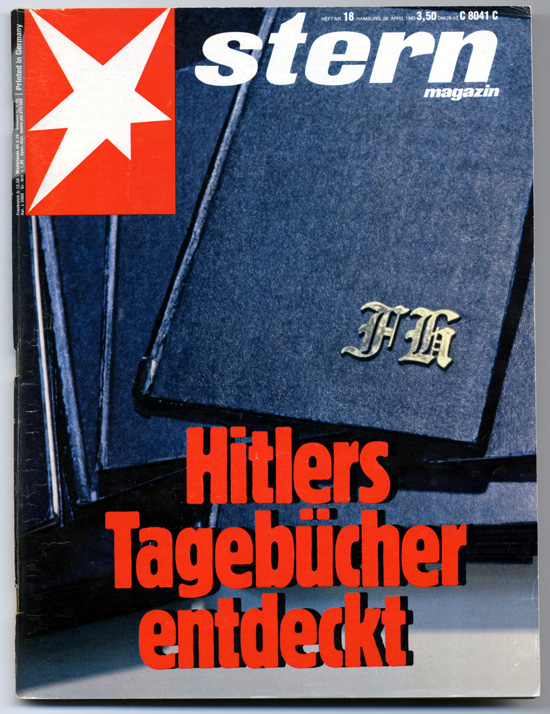 15.
Helmut Kohl at Yad Vashem (1984)
On January 24, 1984, Helmut Kohl became the second sitting....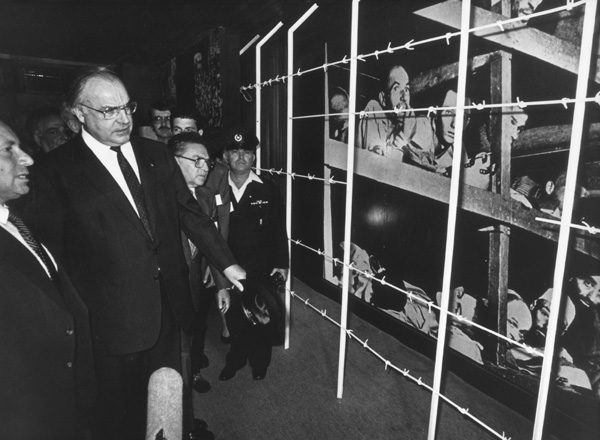 16.
Richard von Weizsäcker at the Wailing Wall (1985)
On May 8, 1985, Federal President Richard von Weizsäcker delivered a historic speech on the occasion of the 40th anniversary of the end of World War II. He called....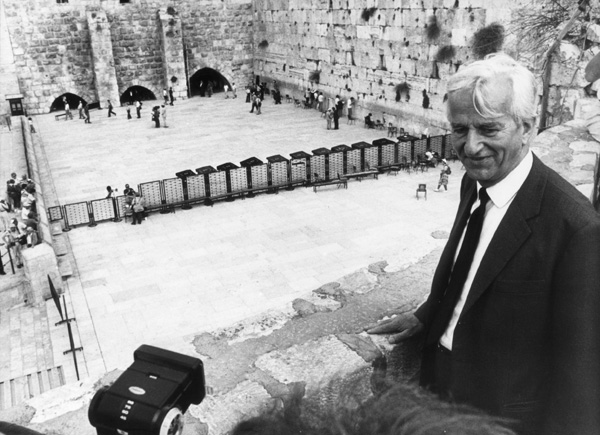 17.
Helmut Kohl and Ronald Reagan at the Military Cemetery in Bitburg (May 5, 1985)
On September 22, 1984, Helmut Kohl and François Mitterand had joined hands in a symbolic....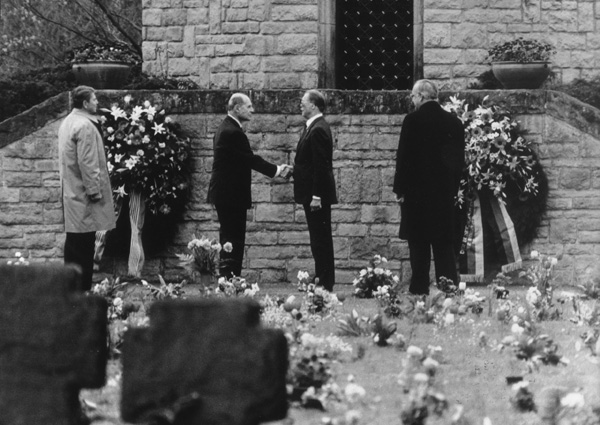 18.
Federal Chancellery in Bonn (1986)
Deliberately devoid of representational elements, the new federal Chancellery by Stieldorf Architects was supposed to project an air of restraint. Understatement characterized all public buildings....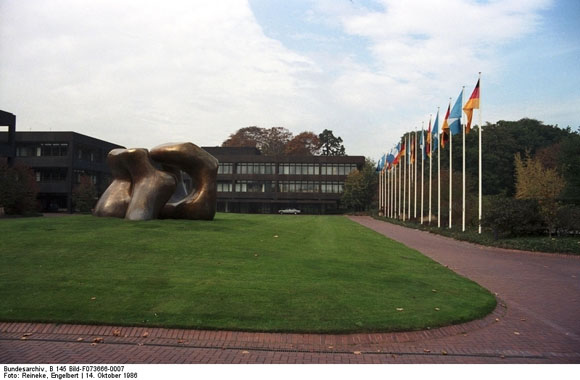 19.
Elie Wiesel in West Berlin (1986)
On January 20, 1986, the 44th anniversary of the Wannsee Conference, the German-American Council....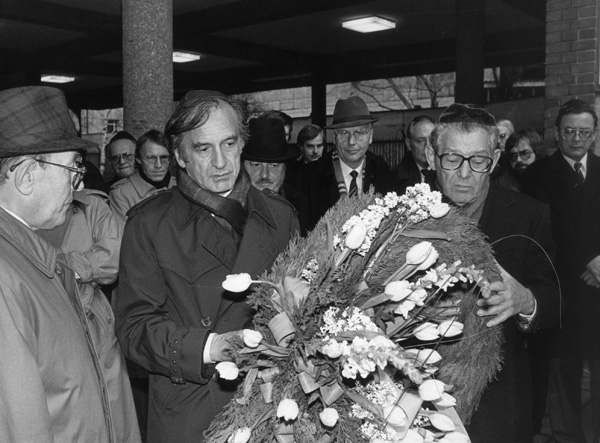 20.
Stamp Commemorating Kristallnacht (1988)
To commemorate Kristallnacht ("The Night of Broken Glass"), which had occurred on November....