11.
Oil from the North Sea (1982)
After the experience of the oil crisis in 1973, the western industrial countries tried to reduce their dependence on OPEC imports. In particular, Great Britain and Norway intensified their efforts....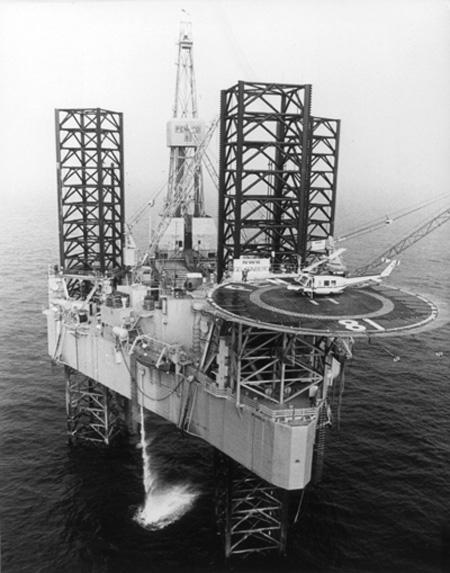 12.
Solar Automobile (1982)
The Lörrach-based firm Bomin Solar introduced its solar-powered car at an environmental trade fair. This solar car cost 11,850 marks and could reach a speed of approximately 15 miles per hour. The....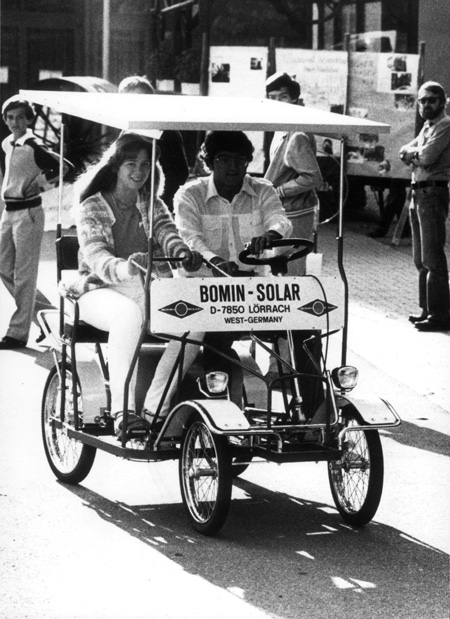 13.
Solar Energy Plant on the North Sea Island of Pellworm (1983)
Germany's first solar energy plant became operational on July 12, 1983. It was located on the North Sea island of Pellworm, one of the sunniest spots in the country. Covering an area greater than....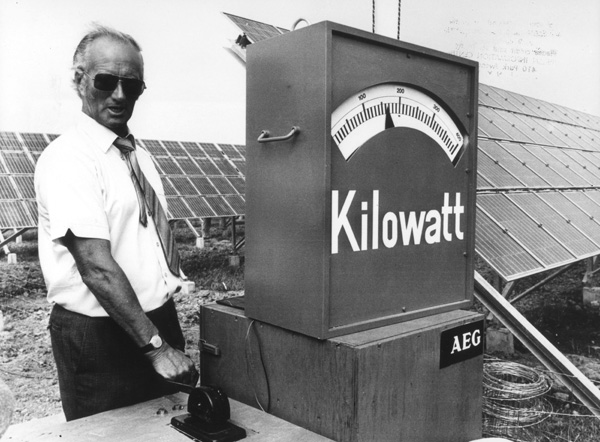 14.
Johannes Rau, Minister President of North Rhine-Westphalia, and the "State Initiative for Future-Oriented Technologies" (1984)
Crises in the Ruhr Valley mining industry, in the iron and steel industries, and in other branches, such as the textile industry, led the government of North Rhine-Westphalia to address structural....
15.
Small-Scale Wind Units by MBB (1986)
In 1980, the German Wind Energy Association sent a memorandum to the government of the Federal Republic, demanding that it do more to promote small-scale wind-power units. The Federal Ministry for....