1.
Hitler's Watercolor of Ruins (1919)
In February 1908, at the age of eighteen, Hitler left Linz (Austria), and moved to the capital of Vienna, where he hoped to gain admission to the Academy of Fine Arts. Hitler's dreams of an artistic....
2.
Against the Un-German Spirit: Book-Burning Ceremony in Berlin (Image 1) (May 10, 1933)
The prelude to the elimination of all "un-German elements" from the entire cultural arena can be found in the National Socialist German Students' League (NSDStB) action "Against the Un-German Spirit,"....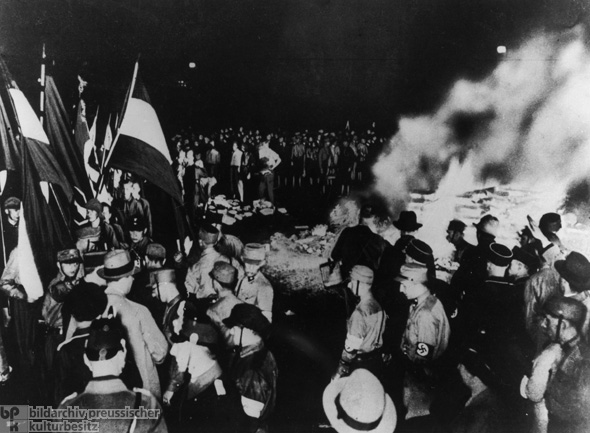 3.
Against the Un-German Spirit: Book-Burning Ceremony in Berlin (Image 2) (May 10, 1933)
The Nazi "coordination" [Gleichschaltung] of German culture and literature began soon after Hitler became chancellor. Art was to be rid of all "un-German" elements and used as an instrument....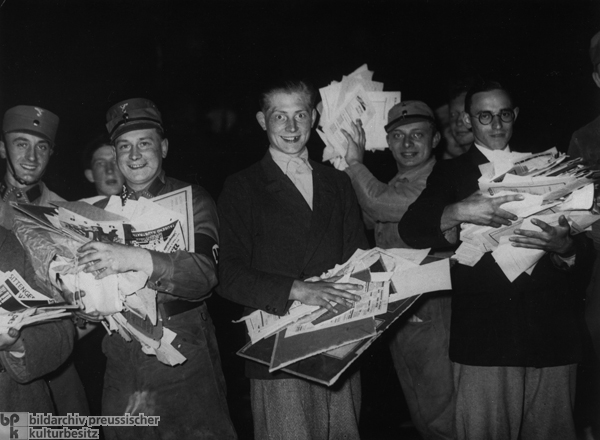 4.
The Architect Paul Ludwig Troost with Hitler and Gauleiter Adolf Wagner before a Model of the House of German Art (1933)
Hitler dreamt of completely reshaping Germany's architectural landscape. For his Thousand-Year Reich, he preferred massive neo-classical buildings that delivered a message of power, severity, and....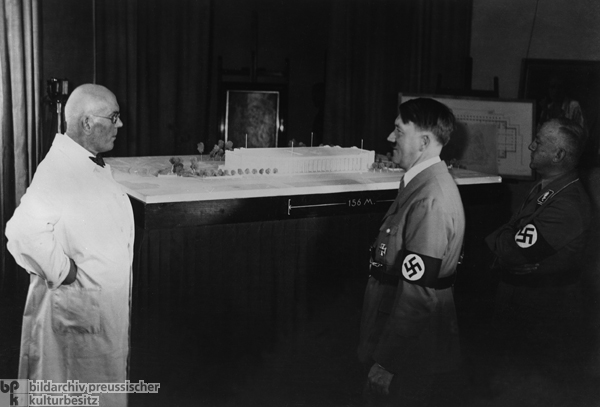 5.
The Victory of Faith [Der Sieg des Glaubens], Film Poster (1933)
The National Socialists were quick to recognize the power of the new medium of film and used it, along with radio, as one of their preferred propaganda instruments. In 1933, director Leni Riefenstahl....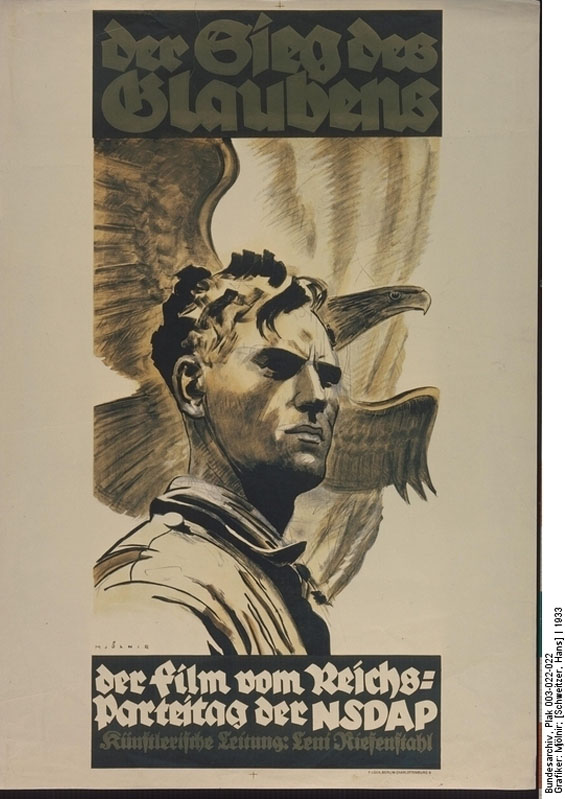 6.
Carl von Ossietzky as Prisoner in a Concentration Camp (c. 1934)
As publisher of the magazine Weltbühne, the author and journalist Carl von Ossietzky (1889-1938), was one of the most important journalists of the Weimar Republic. Like many authors who wrote....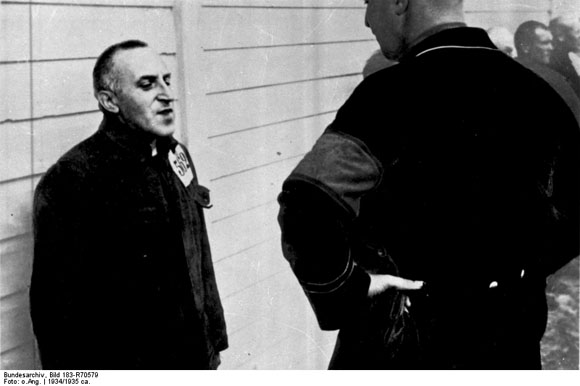 7.
First "Great German Art Exhibition": "Works that are Setting the Direction of German Art" (July 18, 1937)
On the day before the start of the "Degenerate Art" exhibition, Hitler officially opened the "Great....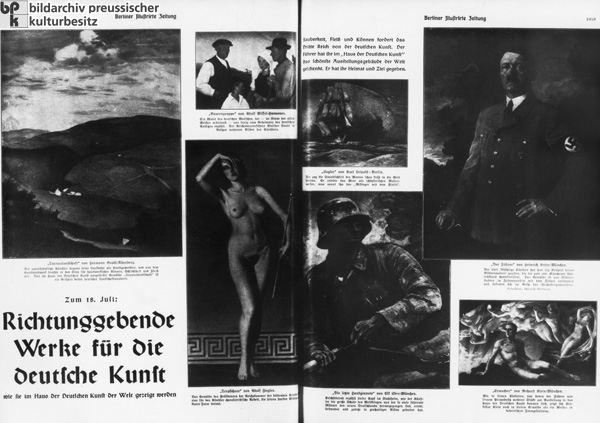 8.
Degenerate Art: Exhibition Guide (1937)
On July 19, 1937, the "Degenerate Art" exhibition opened in the Hofgarten arcades of Munich's....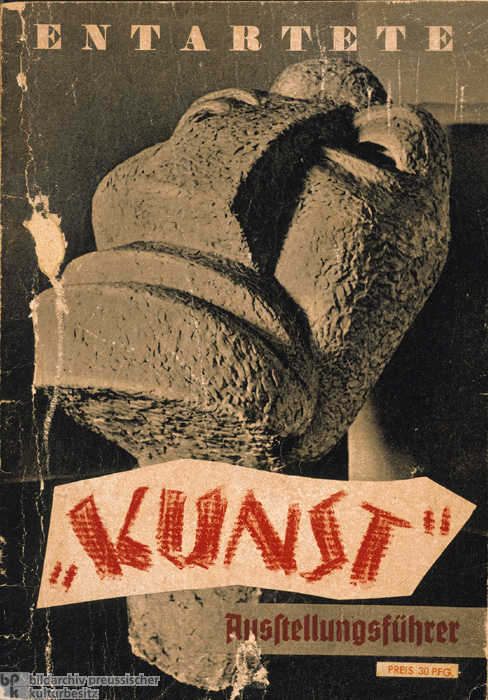 9.
Degenerate Art: "Take Dada Seriously! – It's Worth It " (1937)
Dada – an expressly international movement of overtly political, cosmopolitan, pacifist artists who embraced chaos and uncertainty, rejected patriotism, and challenged the so-called rational basis....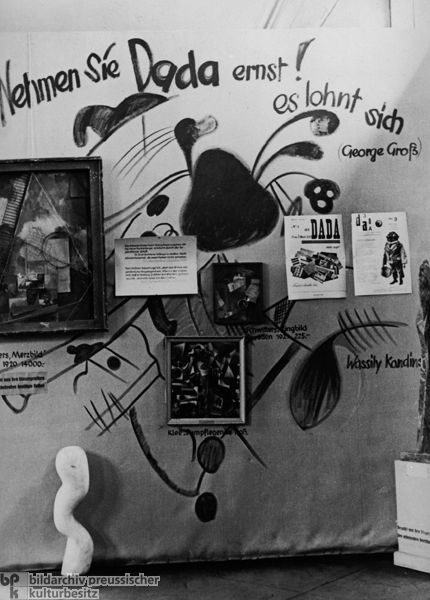 10.
Degenerate Art: "German Peasants – From a Jewish Perspective" (1937)
In the National Socialist conception of art, "blood" and "race" were the sources of artistic intuition. The photo shows the supposedly distorted representation of German peasants by the "Jewish-Bolshevist"....