1.
Johann Joachim Winckelmann (1768)
The art and culture of German-speaking Europe underwent great change in the mid-eighteenth century, when Baroque architecture based on French and Italian models and French-influenced literature and....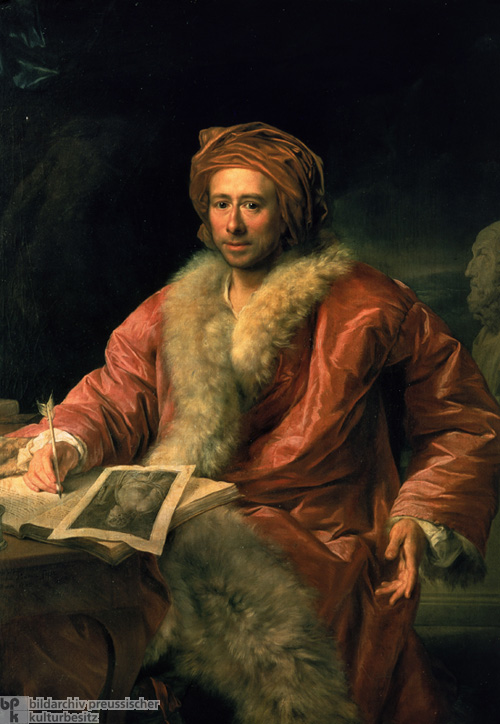 2.
Goethe in His Frankfurt Study, Self-Portrait (1770-73)
Following his education as a lawyer at the universities of Leipzig and Strasbourg, Johann Wolfgang Goethe (1749-1832) – later ennobled as "von Goethe" – spent the early years of his literary career....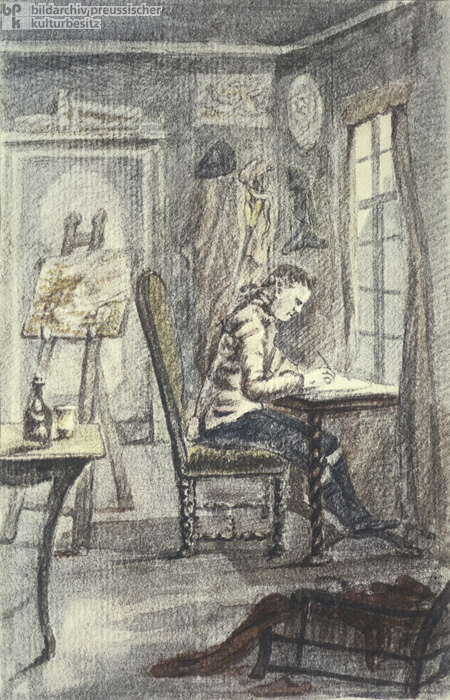 3.
Tea Party Hosted by Duchess Anna Amalia in Wittums Palace in Weimar (1783)
Anna Amalia, Duchess of Saxony, Weimar, and Eisenach (1739-1807), helped transform Weimar into a vibrant....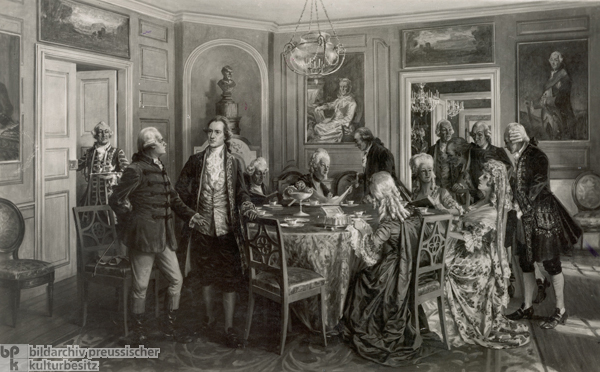 4.
Johann Wolfgang von Goethe in Campagna, Italy (1786-87)
From 1786 to 1788, Goethe traveled through Italy on a journey of self-discovery and to escape his duties as a high-ranking civil servant in Weimar, the capital of the Duchy of Saxe-Weimar. In the....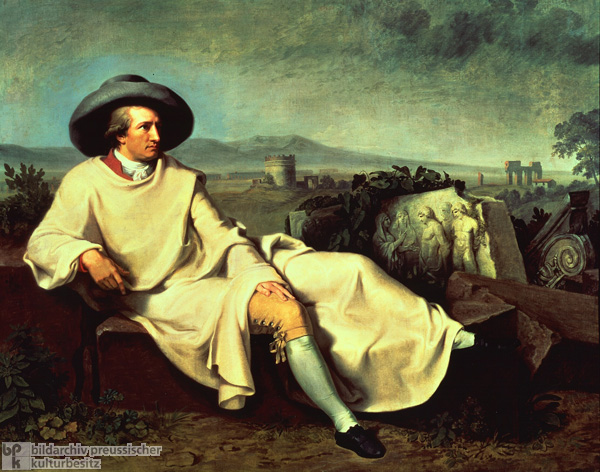 5.
August Wilhelm Schlegel (c. 1790)
August Wilhelm Schlegel (1767-1845) was a leader of the German Romantic movement. A poet, critic, linguist and translator of Shakespeare and Cervantes, Schlegel collaborated with his brother Friedrich....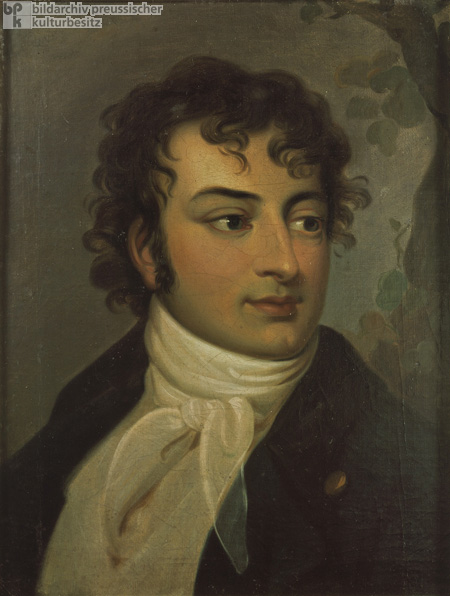 6.
Friedrich Hölderlin (1792)
Johann Christian Friedrich Hölderlin (1770-1843), now considered one of Germany's greatest poets, was largely unrecognized in his lifetime. Plagued by self-doubt, restlessness, and inner conflict,....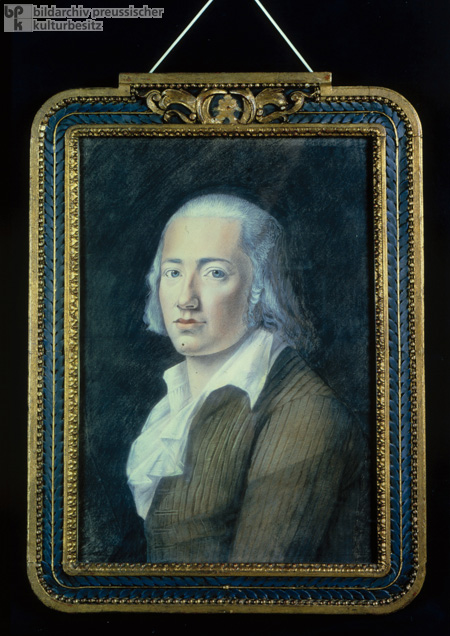 7.
Achim von Arnim (1804)
Writer and editor Achim von Arnim (1781-1831) was a major proponent of early Romanticism in German literature. Together with Clemens....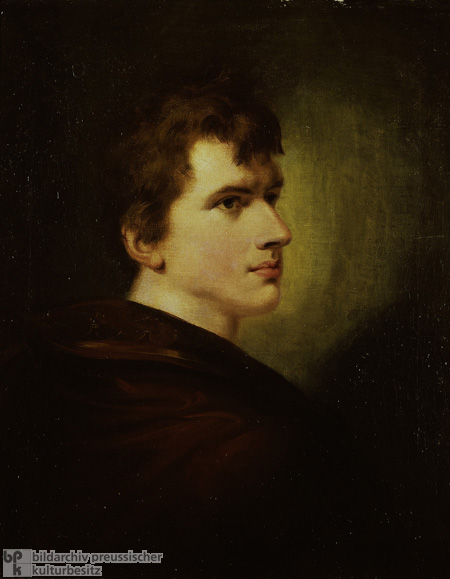 8.
Goethe with Johann August Friedrich John (1831)
Toward the end of his life, Goethe (1749-1832) withdrew from the social and cultural scene in Weimar,....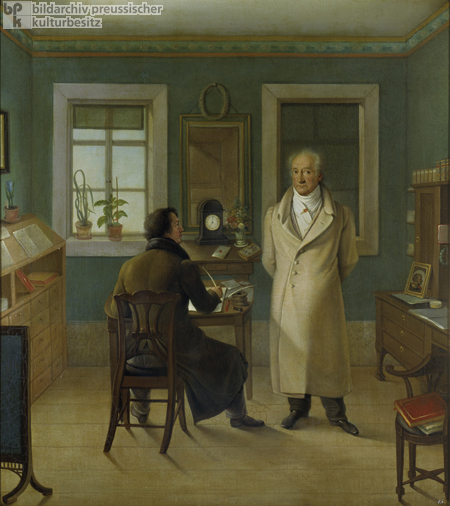 9.
"Faust Conjures up the Spirits" (c. 1840)
The story of Faust, a scholar so hungry for the power of universal knowledge that he makes a pact with the devil, has fascinated writers and their audiences for centuries – almost since the life....